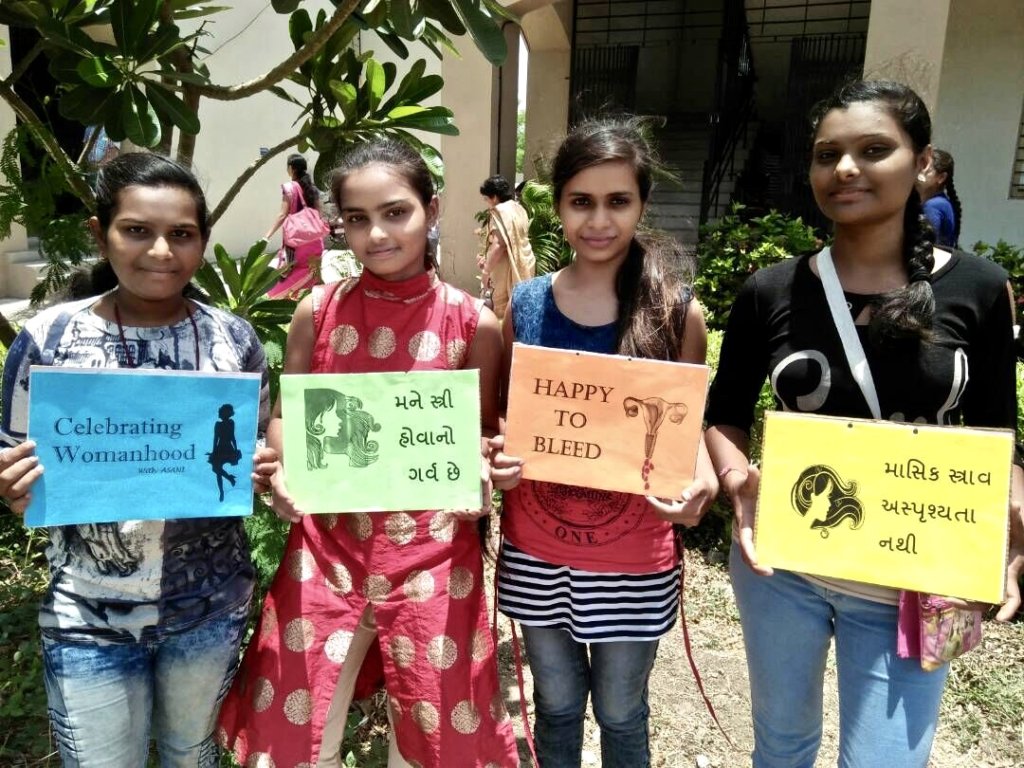 Thanks to your dedication to improving the lives of girls worldwide, the Asani Sanitary Napkin program is up and running in Untdi, Gujarat. On May 28th, World Menstrual Hygiene Day, more than 700 women and girls from the villages we serve in Gujarat (India) attended our launch event, which was a celebration of womanhood and an opportunity to embrace their right to bleed healthily and without stigma. In collaboration with local health experts, social workers, faith leaders and government officials, the event focused on the entirety of the issues facing women and girls and demonstrated the diverse community-wide support of the Asani Napkin Program. The program launch was recognized and touted by WASH United, the organization behind World Menstrual Hygiene Day and featured in Glamour Magazine.
The brand, made by women, for women, is the first-of-its-kind to provide low-cost, 90% biodegradable sanitary napkins to the region while simultaneously offering opportunities for women and girls to thrive throughout the supply-chain. "Whatever I earn goes towards my children" is a statement we hear frequently from the women in the program, all of whom are now able to earn valuable income outside the home. This income not only is reinvested in their families but it also supports their personal sense of dignity - a value we hope to facilitate throughout our work at The Desai Foundation.
We are incredibly proud of the work we have done and the opportunities we have allowed for women and girls to maintain health throughout their menstrual process, feel pride around their womanhood, and seek opportunities for educational and vocational advancement. However, we're not stopping there, and our plans are ambitious. We need your continued support to execute our continued mission and to continue to improve the Asani product.
With your help, we will continue to expand our hygiene education programs to surrounding communities, helping to lay the groundwork for a growing Asani customer base, as well as for the expansion of the Asani program through existing channels with our impact programming partners: Shantaben Vidhyabhaven in Untdi and HCDC in Talangpur. Additional support will help us merge our Asani Sanitary Napkin project with the programming we facilitate with our community partner IIT Gandhinagar, India's prestigious technology university.
Thank you for being a proud supporter of the @GlobalGiving @DesaiFoundation project. You are truly helping women and girls to #DreamBeyond
DONATE HERE
We are humbled to build these dreams with you!
Megha Desai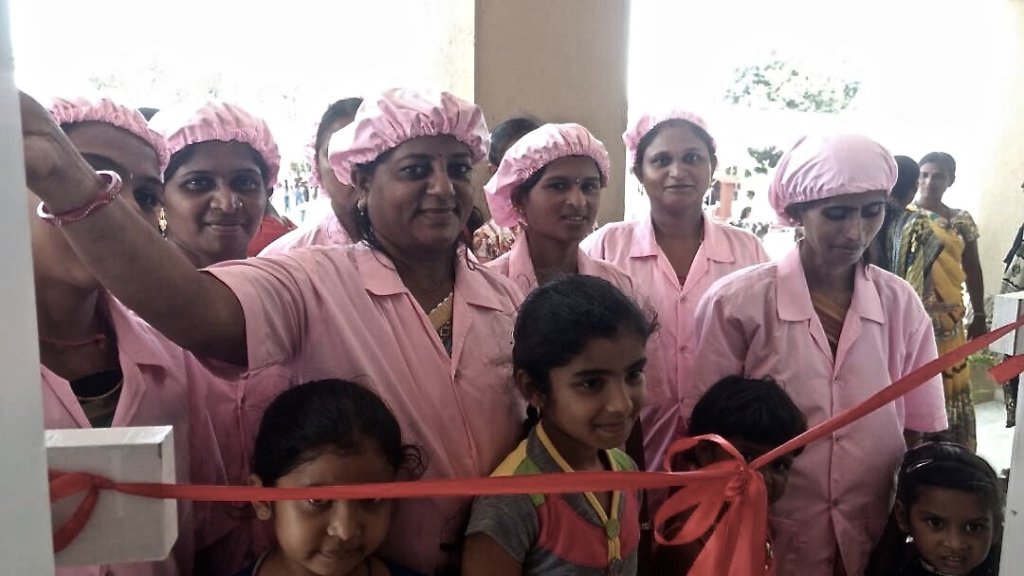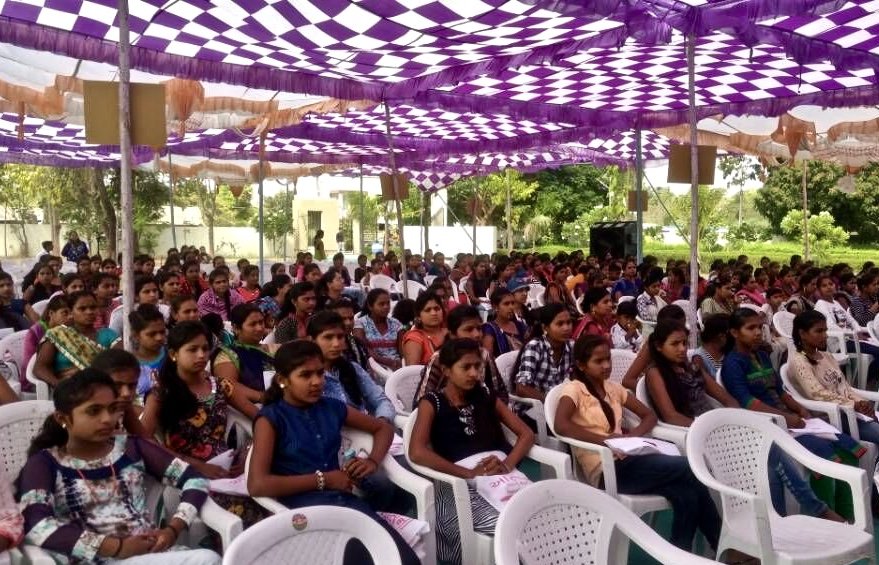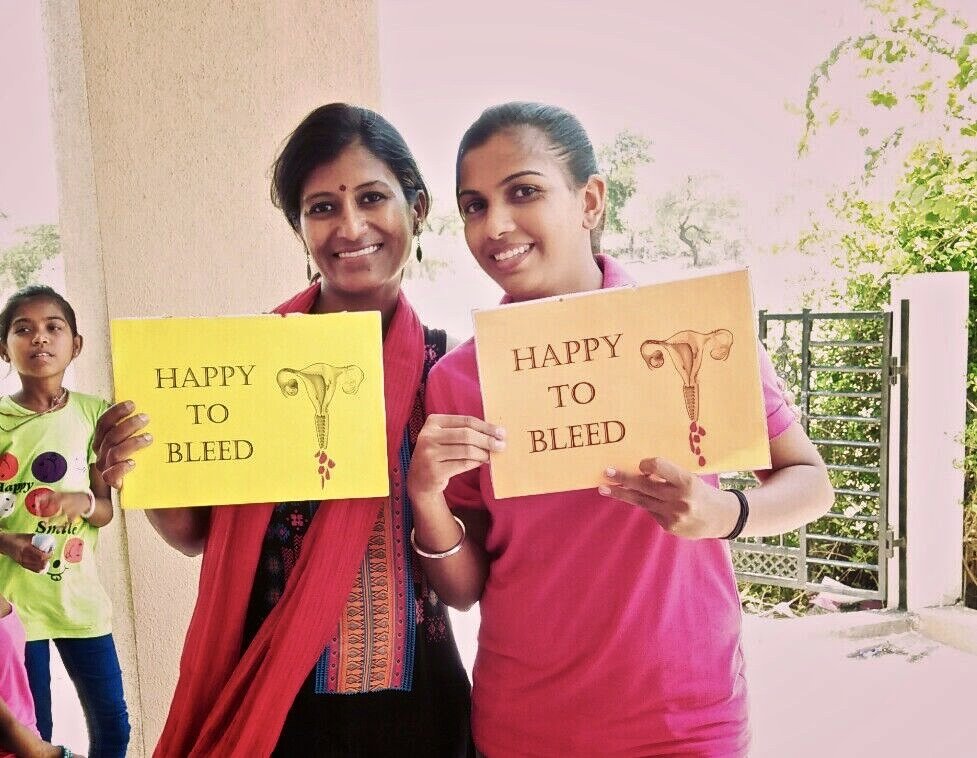 Links: