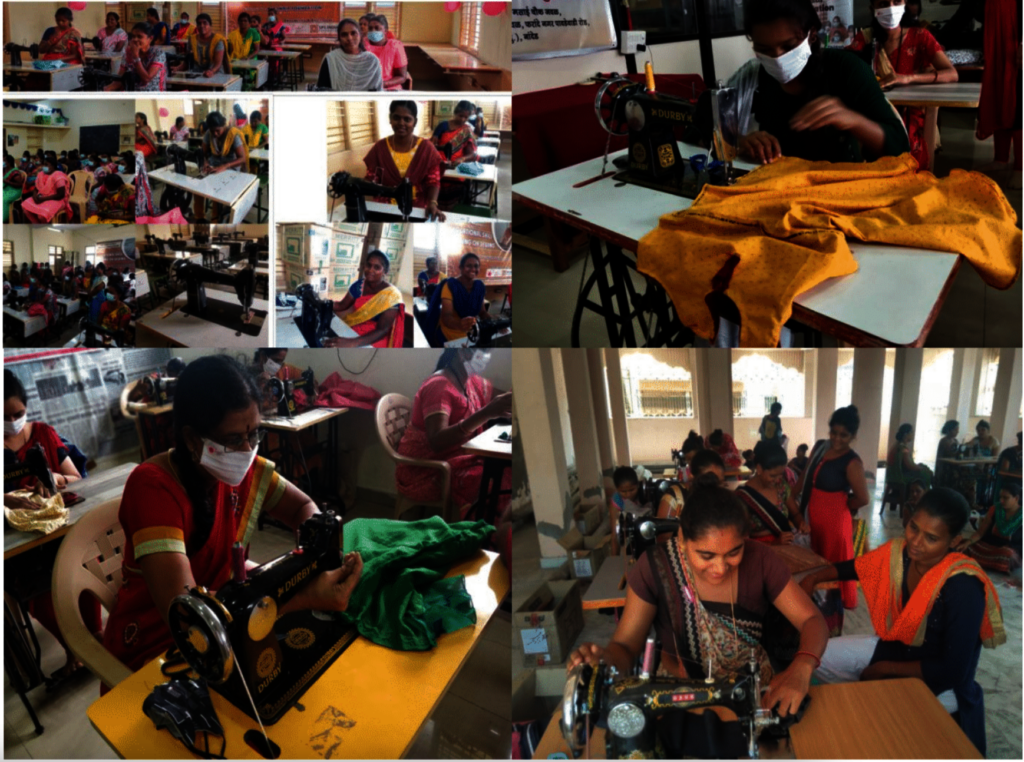 During COVID, The Desai Foundation launched the Heroes for Humanity program which allows us to impact the lives of thousands of people with food, supplies, COVID testing, access to medical interventions, and much more. This program serves the most rural communities which are radically underserved and typically overlooked.
Through Heroes for Humanity and our vocational programs, we seek to empower disadvantaged women and adolescent girls by improving their knowledge, capabilities, and skills, and providing them with opportunities to secure livelihoods and generate income for their families.
In 2021-2022, we have been able to employ, train, and deploy over 500 individuals as Heroes which equates to more than 16.3M rupees paid as salaries to rural Indian women. Through the deployment of our Heroes in their communities, we were able to impact over 2 million individuals throughout 8 states in India reaching nearly 2,500 villages.
In addition, during the same period, 1,885 women have been taught to sew, 1,577 were taught computer skills, and 6,428 have been trained in vocational skills.
To ensure professional growth and development, we offer continued training to all Heroes including:
Pointers of Powerful Communications
Empowered Confident Mindset
How to use Excel spreadsheets
Understanding of local villages, leaders, and gov't officials
Basic Training on some medical equipment
How to answer questions about COVID and COVID misinformation
Basic training on menstrual health
Links: