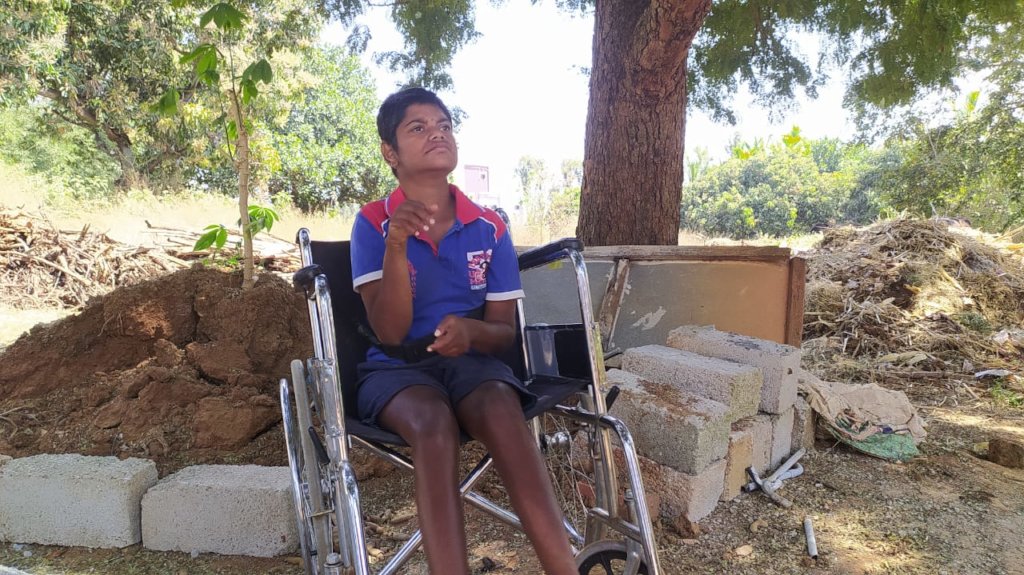 Dear friends,
Greetings from Bangalore Baptist Hospital.
Thank you for your continued support to better the lives of people with disabilities. It's nice indeed what we can achieve together even with our boundaries and distances.
A few people with disabilities living in Bangalore Rural villages are now living new lives—full of promise and possibilities—because of your generosity and caring support. Your donation infused hope, renewed dignity, and provided freedom. Thank you.
For example, your gift relieved Kiran from carrying his older sister, Pavitra, to get fresh air and strengthened Kumari to take a bold step to run a small shop to take care of her daughter after her husband's death. These two stories are a record of just some of the many beautiful stories made possible through partnership.
Simple joys of life
For Pavitra, born with polio defects and her brother Kiran, their aspirations are not televisions or refrigerators but simple joys in life. And when that joy comes in any form, it sits within you and affects how you perceive, interpret and experience the world. Pavitra, who had no option but to remain inside her house, a stroll on her wheelchair brought in simple joy. Kiran watched in awe when the breeze gently touched his sister's face. "My sister enjoyed sitting under the tree. When the leaves flutter for the breeze, I could see a glint in her eyes. Thank you for the wheelchair and the modified toilet. Now, I can bring her every day out. Simple joy, such as being out, is all that Pavitra can have in her life. And the modified toilet makes her rough life smooth," said a teary-eyed Kiran.
Pavitra and Kiran lost their mother recently. Kiran, her brother, is her close companion now. Oblivious to anything in her life, even her mother's death doesn't seem to disturb Pavitra. "I can't bear anyone being cross with Pavitra. As long as she lives, she should be happy, and that's the reason why I am not even keen to get married," signs off the loving brother.
The gift of a lifetime
A widow in a small village in Rural Bangalore confidently smiles. She is thinking about the future of her 9-year-old daughter. She wants her daughter to have opportunities that she didn't have. Thanks to you, she has ventured to run the small convenience stall that her husband owned. Disabled by an unfortunate accident, Kumari has difficulty in walking and sitting. Gentle steps with the support of a walking stick are all she could do. She was troubled and worried after the death of her husband about her daughter. When we offered a loan to restart the shop, she welcomed the idea. Now, with the income she generates, she's confident that she could educate her daughter. "I hope one day, my daughter will earn her degree. Thank you for opening this possibility," she gratefully says.
Please share our report with your friends and family members who may get inspired to bring smiles to people like Pavitra, Kiran and Kumari.
Gratefully.
Carolin George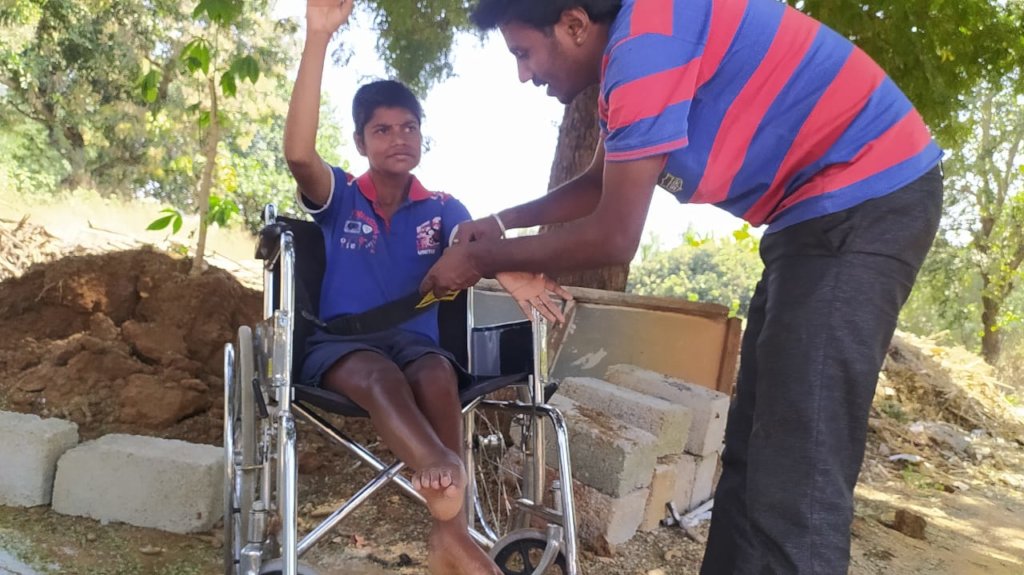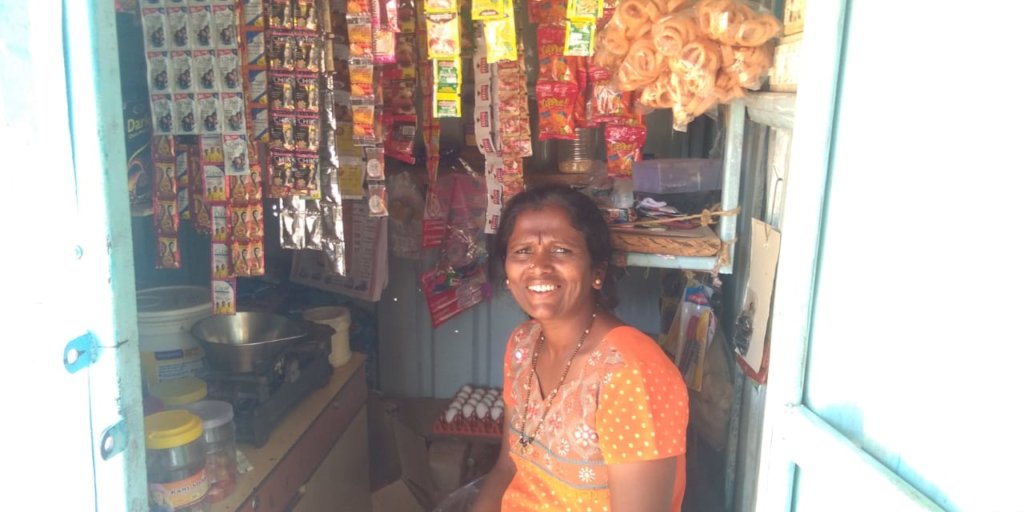 Links: