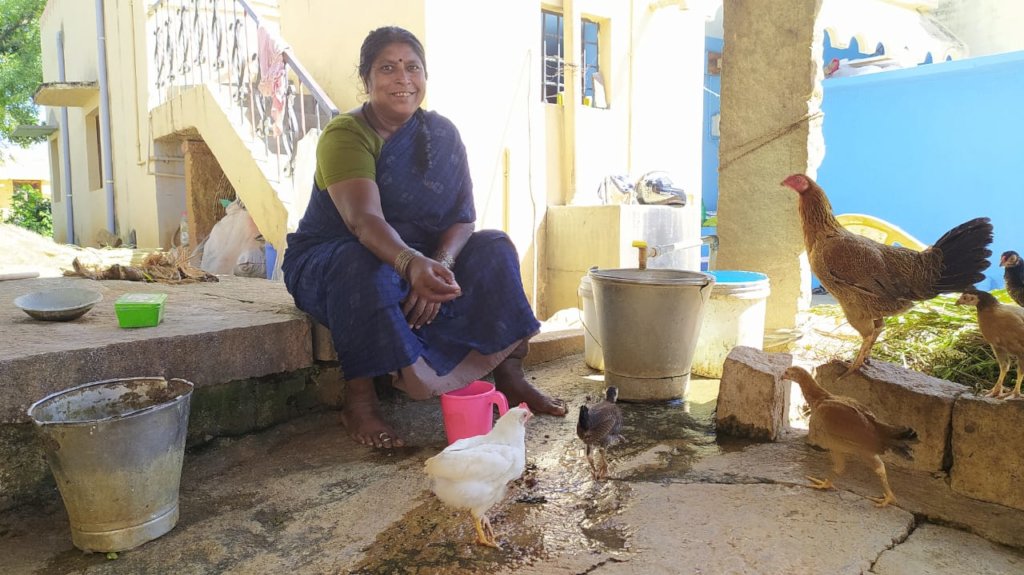 Dear donors,
Greetings from Bangalore Baptist Hospital.
Thank you for your continued support.
We continue to assess the needs of people with disability, distributing assistive devices, building modified toilets and supporting children with learning disabilities. We are touched that through our ongoing programmes, we can reach out to our community amidst the pandemic. The experience of working through this pandemic fueled a passion within us to push our mission even further to create lasting changes for people with disability.
Anjinamma is one of them.
42-year old Anjinamma was devastated when she lost one of her legs in a car accident. From then onwards, it has been an uphill task for Anjinamma. "We had an Indian toilet, and I just couldn't use it," she recalled. Rationing her intake of water or food when her husband was at work seemed the only solution for her. "Seeing my plight, my husband modified a chair as a commode. It wasn't hygienic, "but we were helpless," she said.
Seeing the dire need of people such as Anjinamma, we helped her to build a modified toilet at a highly subsidised price.
"I couldn't believe my eyes when I saw the finished toilet," said Anjinamma.
From August to October 2020, we constructed one modified toilet and supported two commode chairs providing access to improved sanitation to people with disability. . "This new toilet has really made a difference in our lives and is a real source of joy," said Anjinamma. This year, of all years, we've seen first-hand the importance of safe sanitation. Echoing our thoughts, Anjinamma says, "Many people are now waiting their turn to build a toilet."
Additionally, we also provided prosthesis, AFO and cockup splint to two persons.
Alongside supporting adults, we provided special education, speech, language and behaviour therapy to children.
We want to thank you for your generosity, your resiliency, your determination to make the lives of people with a disability meaningful.
We hope you will continue to support and share our work with your friends and family.
With gratitude,
Carolin George