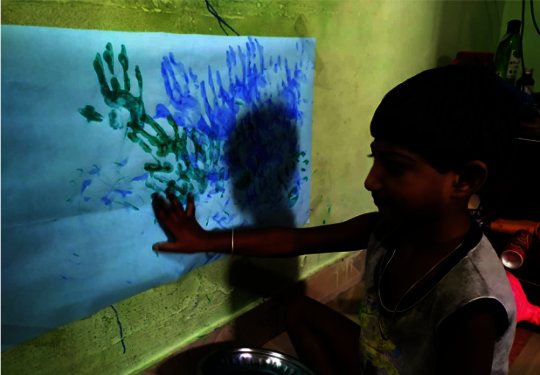 Dear friends,
Greetings from Bangalore Baptist Hospital.
Your support helped us bring joy, hope and stability to people and children with disability. Thank you!
News about how we are progressing during the pandemic:
Set up our hospital (Bangalore Baptist Hospital) for caring for sick COVID-19 patients.

Procured vital supplies of masks, gowns, and face shields.

Teach on social distancing, the importance of hand and face washing, and sharing information to help the community members in detecting someone who needs COVID testing.

Reached the poor in remote villages with dry rations and essential medicines.

Providing e-consultations because we do not want them to travel unnecessarily. Our healthcare workers deliver medications at their doorstep.
We are delighted that the team has been able to support the essential work. It is indeed a crisis considering the vulnerable population that we support. However, we hold on to HOPE that friends such as you will offer a helping hand.
Here are our stories of change which you helped us bring. Thank you!
Solace for Murthy
37-year old Murthy who is polio affected by birth, is all smiles today. He has a reason for it. Murthy looks at his air bed as if it's his last possession on earth. For he suffered sleeping on a tattered mat with his bed sores. For him, this comfort is the most significant relief and blessing.
With his eyes a bit teary, he paused, and folded his hands that said, "Thank you for this wonderful gift.".
Tuning life beautifully
Eleven years back, Narasimanaidu's life was beautifully tuned just as how he would make melodious and graceful veena - (a musical instrument). "Veena making is an art.... and I had mastered. That was my livelihood until the stroke struck me and left my entire left side paralysed. Now my livelihood is robbed, and what do I do?" he questioned depressingly. Besides, he found it extremely difficult to move around without a wheelchair.
"I believe in worshipping the Sun in the morning, and I missed doing so after my stroke. With a wheelchair given by you, I am now back again worshipping the Sun. Thank you. The wheelchair is fitted with a commode, and that's so helpful," exclaimed Narasimanaidu, humming one of his favourite ragas.
Keeping children with disability active
We have reached out to the parents of children through Whatsapp to guide them on simple sensory activities and speech therapies. With the help of parents, these special children can start learning again. To keep the mothers engaged, we have shared videos and photos to make masks at home.
You can join us in restoring hope to people with disabilities in some of the villages that we work. They are waiting. Your support is key to reaching more people in the future, especially during this pandemic.
Thank you for partnering with us in this critical mission of healing the sick.
Our wishes for you to stay safe.
Gratefully,
Carolin George