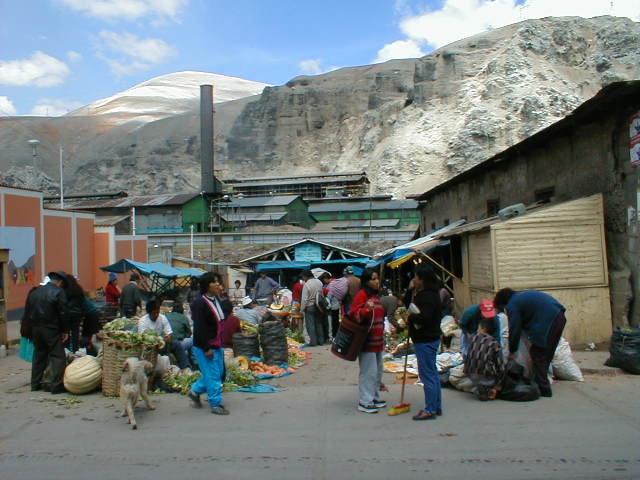 In the last few months, AIDA's work in La Oroya has been focused on accompanying the petitioners of the case alongside our partners from APRODEH. We have been reviewing and communicating with them especially in relation to their current health situation and the state of the medical care they receive.
Particularly related to the legal case, we have done follow-up actions before the Inter-American Commission on Human Rights (IACHR). We have advanced in reviewing and responding to the briefs produced by the State on the case of La Oroya, and we sent updated letters to the IACHR requesting that they issue the full report on the merits of the case.
One of the main activities we've done, and one of the most rewarding ones, was an update meeting with the families from La Oroya. This call was on August 28, for a duration of two and a half hours via Zoom. It was a space to give and receive updates, exchange experiences, and overall connect and strengthen the relationships with our partners and clients.
Most of the petitioners and their families were present, as well as our partners at APRODEH and AIDA's two co-directors. During the meeting, members of APRODEH updated us on the status of the case before the IACHR, we were informed about next steps and on key information that needs to be taken into account in the case. The petitioners also presented information on their current situation, how the overall health of the community is, and their input for the next phase of the case.
Anna Cederstav, one of our co-directors, started working on the La Oroya case before even AIDA was formed – more than 22 years ago! Many of the petitioners remembered those days and their interaction with Anna, and it was a special moment to reflect on how far we've come working together since we started the case. We also used the space to inform about AIDA's leadership transition and the departure of our co-director Astrid Puentes. There was a moment to resolve questions and concerns, and for people to express their feelings and perspective on where the case is going.
For AIDA, working with and for the communities is at the center of our mission. Having the opportunity to connect with and hear from them is essential to continue our work and to build a fair and successful case to defend their right to a healthy environment.