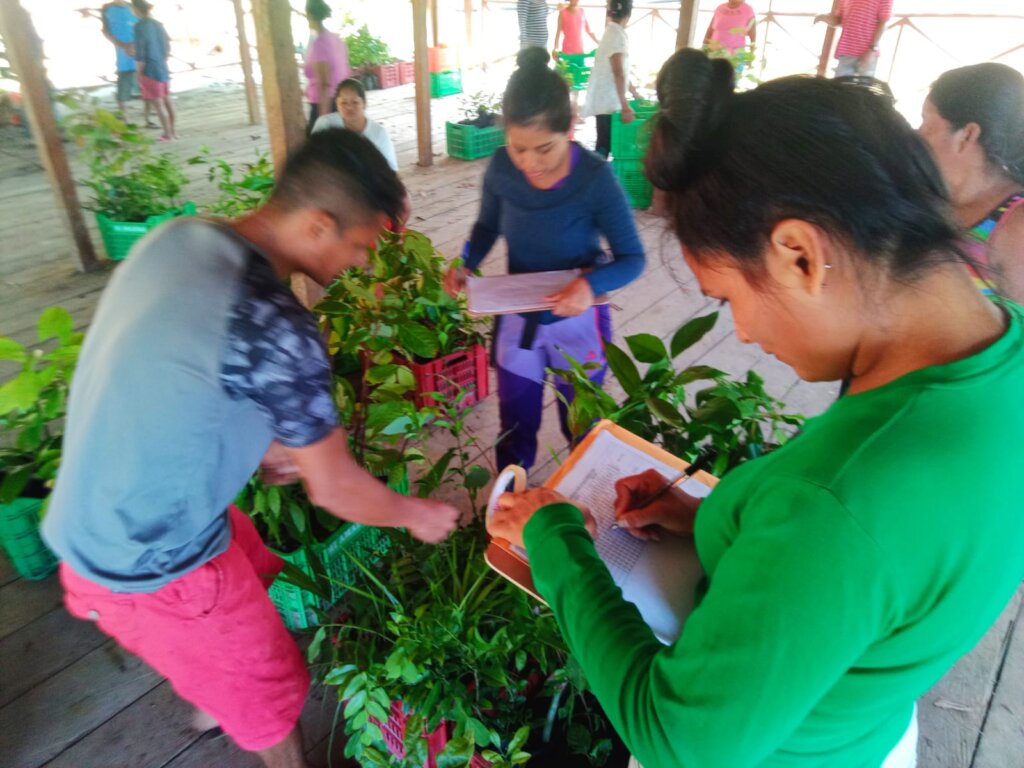 Dear Friends of Camino Verde,
Can you believe that our project, 1000 Trees a Year 1000 Acres of Rainforest Forever,
is almost 100% funded? We have just $5,198 left to raise!
We send a sincere Thank you! to all of our 1,958 supporters on GG, you who have helped us keep achieving our goal of planting 1000 Amazonian trees a year on deforested land in the Peruvian Amazon and protecting 1000 pristine acres of primary rainforest. A huge milestone this year – we were able to expand this conservation area by acquiring additional land (just last month!). Your contributions have made a significant impact and contribute not only to capturing carbon and restoring vulnerable landscapes but also to uplifting local jungle communities.
By the way, when this project is fully funded on GlobalGiving, we're starting a new one! Our work continues, and we hope you will consider following its growth at the new project page. (Link coming in our next bulletin. More on this below.)
What is that work we're referring to? Here are some of the accomplishments of this project in its years on GG:
Over 150,000 trees planted with GG donor support
Over 100 families participating in our agroforestry programs
5 participating native communities and 2 mestizo communities in the Amazon
400 species of Amazonian trees planted (!!!!)
4 native tree nurseries were established and managed in 2 regions of the Peruvian Amazon
15,000 endangered rosewood trees planted
70 hectares acquired for conservation of primary forests and restoration of deforested areas
Our new project – going live as soon as our current project funding goal is met! – will be a direct extension of our work to date, and includes:
Generating long-term sustainability by empowering local communities through native tree species planted in diversified agroforestry systems
Growing our agroforestry livelihood programs with more native communities in 2 regions of the Peruvian Amazon
Going from 100 participating families to 250 in the coming 3 years
Planting more native trees on deforested lands in the Peruvian Amazon: 75,000 trees a year (or more, as funding permits)
Protecting and conserving more actress of pristine rainforest (we have a preliminary offer on an additional area of 16 hectares)
We are thrilled for this work to spread its wings and grow. Thank you for being the breeze that keeps us floating seeds to new regions. I hope you will consider helping us to complete our current project goal by making a donation today.
Best regards from Tambopata,

Robin Van Loon