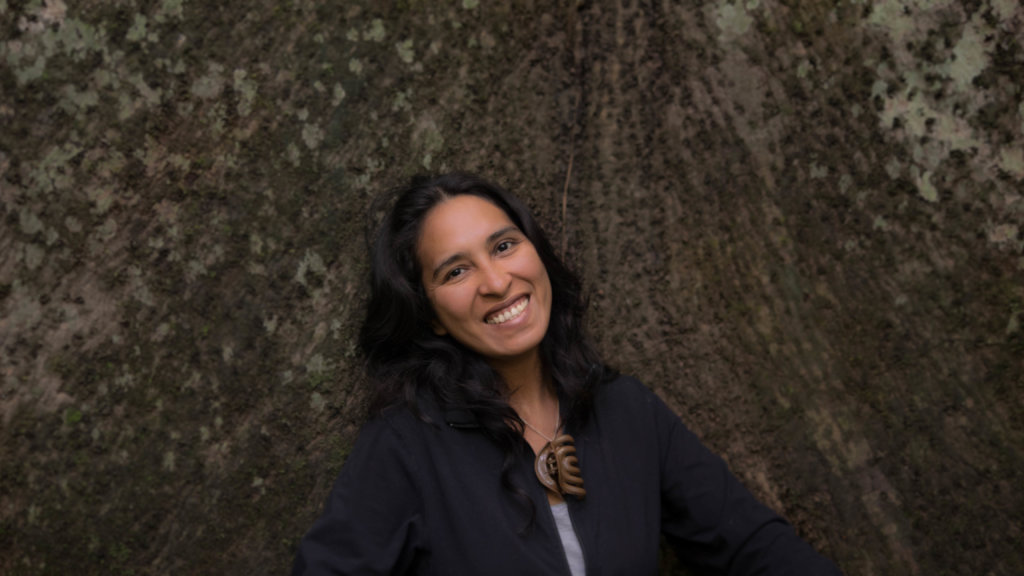 As many of you already know, the last two months have been a time of unexpected challenges and new learning for Camino Verde.
First, we lost the main building at our reforestation to fire. Thankfully nobody was hurt in the fire, the only losses were material, but this beautiful building was home to most of our work team, many of whom lost most of their belongings. We are deeply grateful for all the support we have received from you our extended family to help rebuild as soon as possible. The Phoenix House will rise from the ashes in 2019. Thank you so much for your contributions to the effort.
More recently, I was in a somewhat serious transit accident here in Puerto Maldonado due to the (poor) reflexes of my taxi driver. I spent 2 weeks in medical treatment in Lima but am on my way to a full recovery, thankfully. Again, thanks dear friends for your well wishes during this past month of literal regeneration.
As you can imagine, I have been especially grateful for the Camino Verde team this month. And so for this Missive it's an appropriate time to share the words of Olivia Revilla, the head of our CV Baltimori Reforestation Center (aka the Living Seed Bank). The following is a beautiful and candid recapitulation of a day of forest regeneration from the eyes of our farm coordinator Olivia, who lives and works full time at the reforestation center in the Amazonian rainforest of Baltimori.
A Day in Baltimore
Every morning when I wake up with the first light of day, I have the need to know the hour and over time I have learned to recognize it by the different sounds of birds. It is interesting to think that each particular sound is a notion of how each different species is related to the rhythms and wisdom of nature.
I leave my home to start a new day on the chacra, (the word used for farm). I see how the large reforested trees along the path are changing and have a lovely movement, which makes me reflect on how fortunate we are that we are part of this landscape. Even when we break ecological rules, these changes show how nature strives to adapt to these rule-breaks and keep up with their pace.
Then I wonder for example if the tree pruning we do has real meaning or impact on the ecology of the trees, are we helping the trees to mimic the natural system? Then this leads me to better observe the trees in their natural state. I notice the formation of their crowns, how they are shaped, are they thin or densely-structured. I look deeper and observe the light, the competition, the state in which the tree is found. I ask myself if what I see in the crown is related to the growth of a parasite in the tree? Do these parasites help in some cases, like a protection? Or on the contrary, do they weaken the host? Or maybe it's part of natural selection?
There are so many questions that one faces everyday, and only with time, failures and mysterious surprises do you develop the ability to understand. Maybe I'll have to do a master's degree to help me answer some of those questions, but then I think that there is no better teacher than life itself. The life that is happening before your eyes each moment in which you are observing the movement of an ecosystem that you are not helping to build. Life is broader and so much older than you, but at the same time it reveals to you how it works.
By staying close to the ecosystem, close to the Earth, you are given some examples of how life itself would like to live and it is like this: There are moments of struggle, for some it is constant struggle, and there is interspecies competition, that model that has wrought the most spontaneous of all transformations to landscapes. According to the moment in which you find yourself in space time, sometimes the transformation of life happens quickly, sometimes it goes slower. Sometimes it seems to leap across broad spaces like a lightning that disrupts all related living beings and through a sudden boom allows you to see clearer answers.
Why reforest?
When you grow up thinking that you live in the most beautiful place in the world, you play as a child in the trees, or in their shadows. You consume sweet papaya flowers, you play in the kitchen at making juanes with bijao leaves from the garden and stone-crushed turmeric, you get used to living from the land and you think you have almost everything you need to be happy, and you are ...
One day you grow up and you realize that the panorama begins to change. Whether it's a bridge, a new road, or a growing economic activity such as mining, livestock, or migratory agriculture, the space is different, it's hotter, there's more traffic, more people, you no longer go out in the street with tranquility.
Think again, is it still the most beautiful place in the world? That's when you make decisions based on thinking about what to do so that our children can continue to have access to those plant species that you knew as a child. Plants that now you have to have money to buy in the market because they are increasingly far away from the city.
How to do it? You can learn it in the university like me, but you can also learn it from our coworkers, farmers who have years of experience, and are always willing to teach with their hands. In order to learn to recognize in the jungle the precise moments in which the trees give flowers, seeds, to harvest carefully, you have to make walks in the forest all the time.
Next step, put seeds to germinate, scarify or treat as appropriate; then, once they begin the process of germination and already have an average size, play a game of repique, (or pricking out), meaning the transfer of young seedlings from their germination bed to their planting pots. Our ally Don Juan knows perfectly how to play this game, this work..
Then, plant in a diversified system creating a microclimate that will continue to be humid and diverse, also ensuring that this system has enough variety to feed soil, air, flora and fauna. After, you must maintain and manage. Is it in the right place? Observe it, take care that a pathogen or invasive species doesn't move in.
This is what you have to do, this is what we do. You learn from people and with each other, you create a community who shares the vision that inspired you: that this is the most beautiful place in the world. And how is your place in the world? Why do you live there? What responsibility do you take to care for it?
Camino Verde (the green path) inspired me, the Peruvian jungle caught me, my people embraced me, and now we are together in this work that makes us so happy.
Reforestation to create Biodiversity
According to the Center for Scientific Innovation in the Amazon (CINCIA) in 2017 alone, over 10,000 hectares of forest have been lost in the Madre de Dios region of Peru, and of the deforestation recorded in the last 32 years over 95 thousand hectares were deforested by gold mining, including in the official buffer zones of three important natural protected areas.
These figures are alarming; the loss of the forest in Madre de Dios means that our children will lose the abundance of species that are a part of the delicate ecological cycles that provide food and medicine.
When I started working for Camino Verde in Baltimori I monitored an area of less than one hectare. I was surprised by the abundance of species and their frequency in a system that was planted by people, not the wild. It was so well-designed that it could not be called a system, it was really a forest designed with edible species – a dream come true for any professional bored of seeing artificial systems so unlike nature. Systems in which the sense of biodiversity was lost. It was like finding a space in which you have the freedom to experiment with a different sense, walking through the forest looking for seeds of fruits that you will not find in any other nursery, because you have a natural nursery at your feet.
Many of these species were not even mentioned in my student days. I speak of huayo blanco (Lecointia amazonica - Fabacaeae), moquete de tigre (Perebea guianensis - Moraceae), guanábana del monte (Annona montana - Annonaceae)), chimicua (Pseudolmedia laevis - Moraceae)and other guayos that only Camino Verde and a few others knew about. It is worth noting that some farmers mentioned to me that when they clear the forest to make a farm, they enjoy harvesting the wild fruits of the trees they are cutting down. They say they are quite tasty fruits, yet they are clearing them to plant more common fruits. Ironic, no? These undervalued species are those that give the most immediate meaning to biodiversity, although it is also necessary to talk about the importance of other species such as lianas, fungi, and insects that are losing their habitat due quite directly to the lack of biodiversity that gives rise to the Amazon rainforest.
Now the most important function is to continue being consistent, to sow to demonstrate, create for replication, reproduce plants to sow others, to be inspired by and to inspire our neighbors to create forests, make wildlife corridors, and perform ecological services that are so important for the continuity of the diversity of life for the sustenance of the people living in this place.
Our job is to reforest, and our mission is to conserve the species not appreciated by the industries, because we are sure that these species are going to be the medicines of those future diseases that will afflict us.
We have to reforest, conserving biodiversity – there is nothing more to it. The statistics of scientific studies say it, our rural people say it, our children say that they want to be healed with traditional medicine, they want to see real trees and not see them in 3D animation movies, our family says it wants to continue eating fruits of the forest and says that the earth gives us gifts of life. If we know how to listen.
Dirty Hands
Working with the earth is a dirty job. All the time you have dirty hands, nails full of dirt. This must be unpleasant for many, but not in our case. We do not mind dirty hands at Camino Verde, we work and sweat until our shirts are wet and this the whole team shares in common.
Starting the day at 6:00 in the morning with Eber and Fausto opening the door of the chicken coop, the water begins to boil. It's time to meet with the staff to coordinate the daily work. Today will we sow? Harvest seeds? Maintenance? Prepare land? We start the day not without first asking each other if at night we heard a jaguar moan, a shot from neighbors hunting, or the strong and thrilling song of an ayemama – each morning is different.
From there we go out to pick up the motor-trimmers or to dip our hands in the soil to fill up nursery bags, or to measure a field in order to make holes in the ground for trees. This part is the most fun: when we all leave the house in the morning with the same destination!
Then work as a team begins, those who like hard work grab the tools and begin to demonstrate their strength by making holes in the ground. We continue the already-established, highly practiced system of planting: we put the plants in their places that corresponds to suggestions by nature. The cacao as part of the undergrowth and the trees that will be the tallest at prudent distances so that they do not compete with each other too much. Those workers who are more sensitive – the green thumbs – open the sapling bags, carefully removing the plant from the bag to place them inside the hole, and re-introduce the excess soil.
This is the end of the tree planting cycle, when we each have already planted at least 60 plants and the sun is so strong on our heads it is time to leave work and return home with sweaty and tired bodies. Now comes the well-deserved bath, and what better way than if we dare to go into the great Tambopata River that refreshes us and makes us feel so small and fragile in its embrace.
The End of the Day
It's time for lunch with Donna Ruth and she prepares a delicious lunch, fruit juice from the garden, a super fresh salad, and of course with a lot of rice so that our workers leave the table satisfied.
Then we analyze the calendar, ask ourselves if today is a good day to search for seeds in the forest. Maybe there will be a small patch of natural regeneration of seedlings from last year. It is almost always an interesting day to walk through the woods looking for tiny seeds on the forest floor, giant trees surrounding the seeds lying in their skirts. Sometimes we climb the trunk of a tree to reach the top and rescue fresh seeds. To see it from below it seems easy, but then when you get a look at the face and head of the climber full of dried leaves, branches, sweat accrued in the feat,, and if he's lucky there were no wasps – in short, a task for the brave and an occupational hazard for the serious reforester!
Once again we come home with our hands as we like them. But we do not wash, we still have to place the seedlings or seeds in the nursery bed, or on prepared farmland ready to receive them. We give them a little watering, and tomorrow it will be another day. We keep the tools back inside with the tired but satisfied team bodies.
We can expect laughter in the evening light around the dinner table. It was a nice day if we did not get bitten by any ants, or if we did not find a nest of jays ready to make us run, or if perhaps an unexpected rain fell that stopped us from our work. Again, it was a good day if it was simply a pleasant day. Tomorrow we will have more to learn.