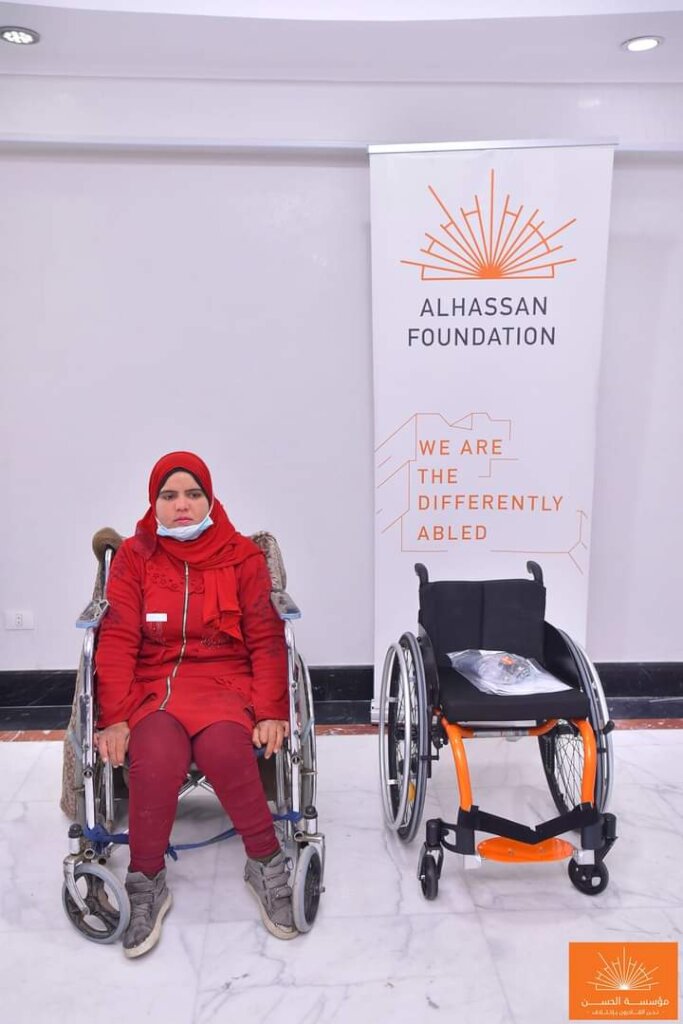 Dear Alhassan Foundation's friends, believers & supporters,
We must thank you all for your support, which enabled us to provide 112 customized wheelchairs despite all the difficulties facing the world due to the pandemic.
In Alhassan FDN we work day and night so that we can provide the physical and financial independence for all wheelchair users in Egypt.
These customized wheelchairs are tailor-made for each case based on his/her weight, height, health condition and needs. It's made with medically approved materials, and components. It's also provided with cushions to resist pressure sores & any possible skin irritations. Using customized wheelchairs made wheelers' daily lives so much easier; consequently, that boosted their self-esteem and physical independence.
We at AlHassan Foundation always aim to be present to serve our members everywhere and in every governorate in Egypt. So we are sharing with you a true story that shows the impact of providing customized wheelchairs for all wheelchair users.
Hanan is a 32-year-old woman from Beni Suef who suffers from polio since childhood. As a result of this injury, Hanan stopped attending school/University due to the difficulty of moving in a traditional wheelchair.
Despite all the difficulties Hanan faced, she insisted on completing her education, So Alhassan Foundation provided her with a customized wheelchair, and she was able to resume her education again and she is now in her second year at the Faculty of Commerce (Open Education).
For Hanan and all the wheelchair users in Egypt, the customized wheelchair for them is the most important tool that enables them to effectively integrate into society.
We want to thank each and every donor or supporter who helps us to achieve this success and we urge you to continue supporting us in our cause, our hope, our dream. You can support us through subscribing to be a recurring donor which helps us secure more funds to help more wheelchairs users and their families.
Please visit our Facebook page to read other success stories:

https://www.facebook.com/AlhassanFDN/

Thank you for believing in the differently-abled. :)