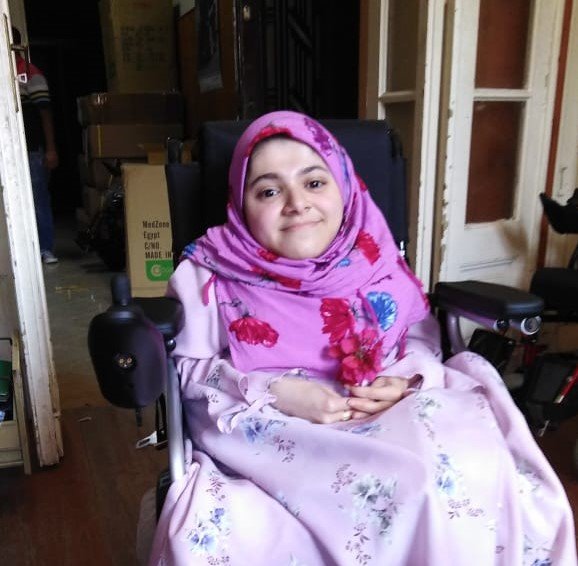 Dear Alhassan Foundation's friends, believers & supporters,
We hope you're all safe and sound during this tough time.
Despite these latest events caused by the COVID-19 pandemic, we're committed to serving our beneficiaries while taking all necessary precautions to ensure the safety of our staff and the safety of our beneficiaries. Since 80% of Alhassan employees are wheelchair users, we know how essential these wheelchairs are to wheelers and we did our best in order to deliver as promised. Thanks to your donations we were able to deliver 35 customized wheelchairs during the past 3 months. That number is significantly less than what we usually achieve. It's mainly because we experienced a serious fall in donations in the light of recent global events.
These customized wheelchairs are tailor-made for each case based on his/her weight, height, health condition and needs. It's made with medically approved materials, and components. It's also provided with cushions to resist pressure sores & any possible skin irritations. Using customized wheelchairs made wheelers' daily lives so much easier; consequently, that boosted their self-esteem and physical independence.
Noura is a 19-years-old lady who has Osteogenesis imperfecta (brittle bones). Against all those who doubted her and her abilities, she chose to study the scientific curriculum during high school and was admitted in the Faculty of Science as she desired, not only that, she also got straight A's during her first semester proving that being physically challenged doesn't mean you have to give up on your dream.
Noura states that she's proud of her achievements and that having an easy-to-move wheelchair made her life easier and enabled her to be less dependent on her mom and more capable of fulfilling the goals she set for herself.

We would like to thank each and every one of you for your support. We urge you to continue supporting our cause and stay loyal donors to our cause by subscribing to a monthly recurring donation option. That will help wheelchair users in Egypt be more confident and accomplished. Please visit our Facebook page to read other success stories:

https://www.facebook.com/AlhassanFDN/

Thank you for believing in the differently abled. :)