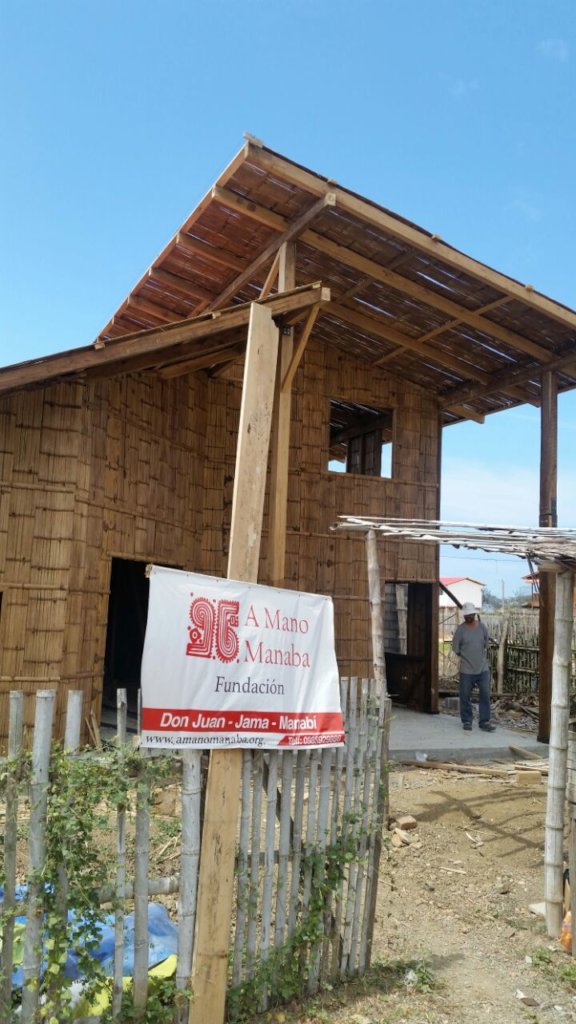 Its Friday afternoon, a gorgeous sunset is coming in through the kitchen window of the Intercultural Center in Don Juan. We have cleared out the ping pong table, the chairs and books are back in their place and we have closed the Library. Our volunteers are getting ready to go to the beach and we, the operating staff, are settling in for our weekly reunion. At the kitchen table is Myriam Rivas –a local mother and neighbor who is now our assistant Librarian, my husband Esteban Ponce and myself. While sipping green tea with honey, we discuss the priorities and next steps in our Library, Intercultural Center, and Volunteer's household. On February 24th we held an open meeting with all the Foundation´s members and neighbors. We presented our financial records, displayed all the donations received and the expenditure on construction, equipment and operation of the new Intercultural Center.
I can hardly believe all we have done; when I look back and see some pictures of all the destruction the earthquake left, and compare it with this beautiful bamboo construction that hosts the Children´s Library, the Training Center and the Volunteer Suite, I am at awe at how, with your generous support, all we had planned, came through.
The construction of the Intercultural Center is officially finished and we are formally closing this project. We are ready to widen our impact visiting remote villages in our province to offer them the same programs and events we are running in Don Juan; therefore we are turning back to the Library bus.
A day in the Intercultural Center starts after the volunteers in the second floor have already had breakfast, taken a shower; we have arrive to clean floors, arrange books and set everything ready to open our doors at 9am.
In the morning we collaborate with the grade school in Don Juan by bringing kids who have difficulty in reading and writing. Our phonetical writing - reading practice is evidence based on a long term program led and supported by Universidad Andina Simón Bolívar. Homework assistance for teenagers is backed by encyclopedias, maps, dictionaries and computers. Mornings are busy and quiet; while afternoons get a bit more crowded with all the grade school kids that come flocking in to do their homework, read, play or just hang out in the story telling corner to get away from the dust and the scorching sun. On Thursdays, women get together in a women´s circle where they discuss health, family issues, beauty tips or self-defense, depending on the instructor or teacher they have asked us to invite. Fridays are noisy and a lot of fun: we bring out ping-pong, foosball tables and games. During the afternoon we offer Taekwondo training for girls and we often invite all the neighbors for bingo and a cook out in the traditional dirt oven.
Coming back to our weekly meeting, Myriam, asserts that we should always leave the main reading room untouched for the children. "Let´s host Thursday´s "beauty nonsense" in the patio and the kitchen" says Myriam. I think she has a point. The CIAMM Centro Intercultural A mano manaba was built, concluded and inaugurated on December 22. Since then and way before, our most loyal patrons are the children who have accompanied us through thick and thin in this amazing journey, they are the most gratifying part of our everyday efforts to bring education and opportunity to this fishing village in northern Manabí. We would like to take this opportunity to thank you again for your continued support during this first period of construction, equipment and operation. Our programs are replicable, evidence based and above all, respond to a manifest need of these communities left to their own devices. Our next step is the Library Bus, we do hope you will join us in this expanding educational endeavor that has proven to improve our neighbor´s life in our tiny village of Don Juan.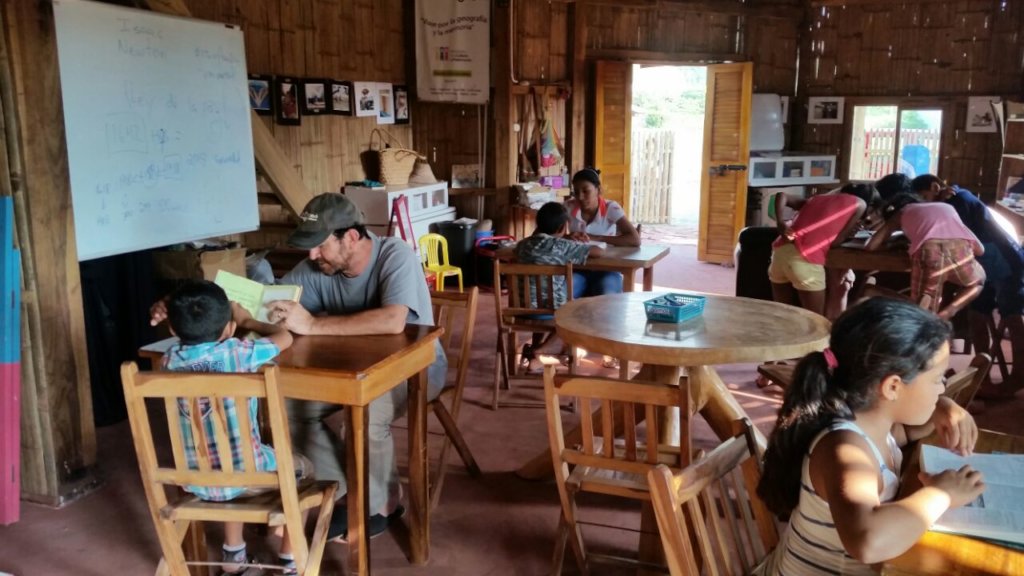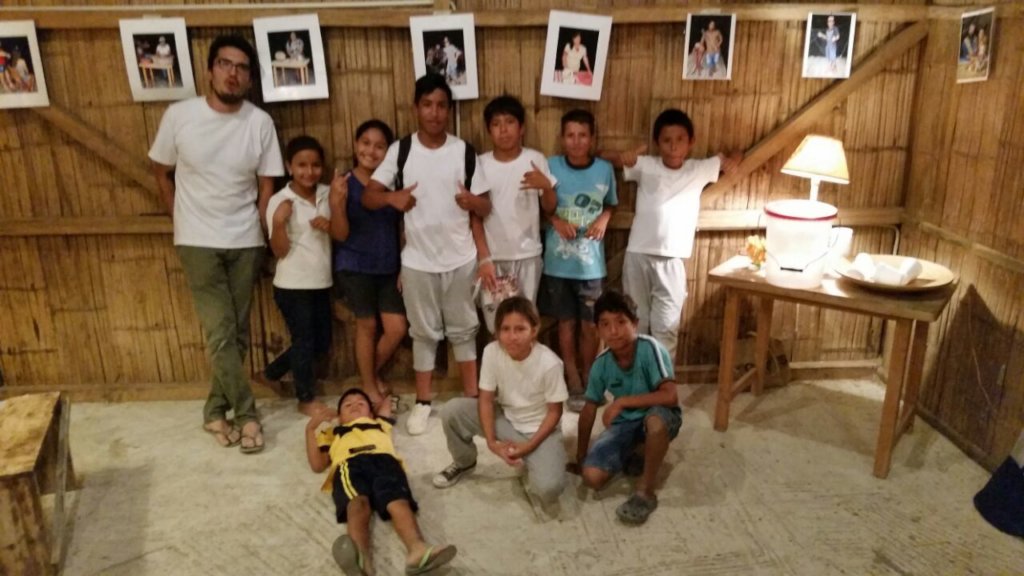 Links: