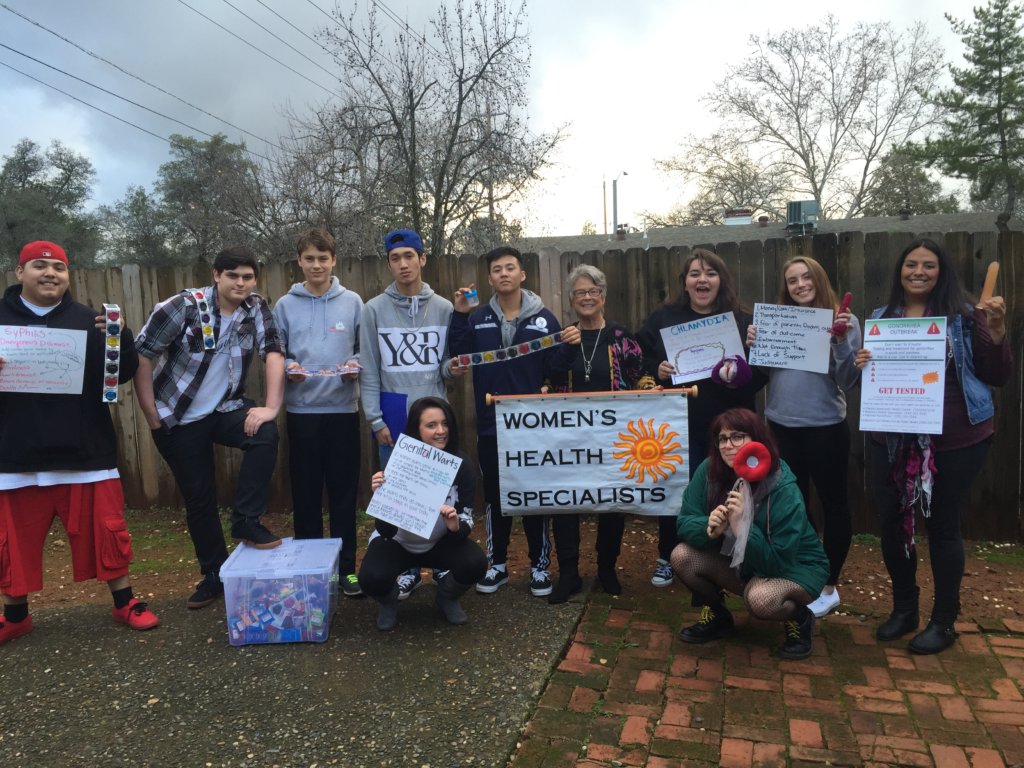 In 2016, Women's Health Specialists of Redding conducted strategies to address contraceptive and reproductive health information in Shasta County. In particular, to conduct special outreach and education activities within Shasta County conducting special outreach and education activites within Shasta County in order to develop and spread messages that incourage sexually active teens, 15 to 19 years of age to access contraception, reduce the incidence of gonorrhea in Shasta County. Report from the Shasta County Health Department stated, Shasta County is number two in the state with only SanFrancisco in the number one position for gonorrhea outbreak.
Two Teen Leardership training sessions were held, with eight young people each, between the ages of 15 to 19 who broadly represented our community. Each session contained eight hours of training and an evaluation component with a pre and post survey. Each of the students received a scholarship at the conclusion of the session. Youth listen to youth first, so empowering this gourp of young people will be a very powerful tool in our county and beyond.
These two leadership training sessions provided these young people with the tools and trust needed to refer other young people to Women's Health Specialists . Peer Outreach workers refer clients from local organizations, schools in the Anderson, Redding, and Shasta Lake City areas. Peer Outreach workers also attend community meeting, summits, educations sessions with other community agencies to expand their area of education and information.
Youth Peer Outreach workers can demystify mistaken perceptions, create trust and comfort plus demonstrate leadership amoung their peers. In addition to making direct referrals, Peer outreach workers assist in developing preventive marketing and social media messages geared to youth in our communities and beyond.
This summer is going to be a very busy,informed, educated and empowering season. Peer Educators will be out in our community every Thursday at "The Market Street Faire",in Redding. Every Friday night, they will be in Shasta Lake City at " Friday Night in the Park Event". These peer outreach workers have attended the "Lao New Year Event", Institute of Technology Education Sessions, Anderson Family Fun Fest Event in Anderson, LGBTQ Youth Community Forum,One Safe Place VOICES meeting and event, Whole Earth Watershed Event in Redding, and Take Back the Night Event.They have made many connections with these community partners and agencies for future outreach.
Young people do have the power and voice for positive change and this group of teens is contiuing to inform, edcuate, and empower all yourth in our community and beyond.
Women's Health Specialists practices what they believe, always supporting youth with a compassionate and learning atmosphere. Women's Health Specialists would like to say Thank You for your ongoing support of this project.