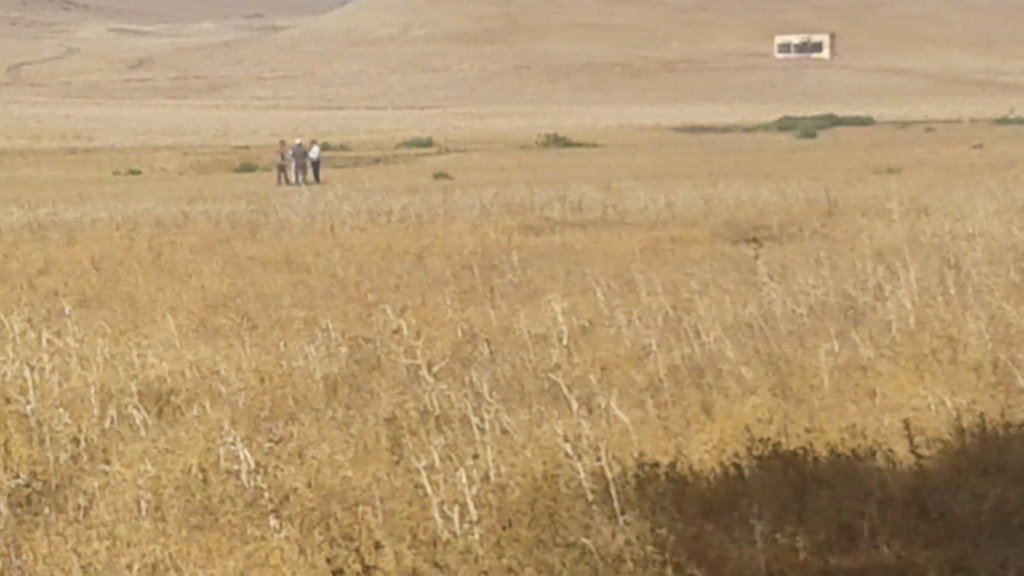 Figs are grown mainly in southern oases, the northwest and Rif mountain zones. Fig cultivars are highly diverse and localized, with higher diversity in northern crops (in Achtak's study, every site studied in the Rif produced around eight unique, localized types of fig). Trees are usually propagated through cuttings (cloning), and ensuing fruits are traditionally fertilized by hanging male fig fruits, often wild, in female trees.
Moroccan fig varieties are under threat due to a lack of adequate water supply, low profitability and untapped potential in value-added processing. Old fig plantations are dying out due to this negligence, and farmers are limiting new and existing crops to lands otherwise unsuitable for farming, such as mountain slopes, which cannot easily be reached for commercial marketing purposes. Farmers also lack the means to store figs, which spoil quickly without cold storage facilities and gentle handling. They do not possess incentives to dry enough of the crop to reach more profitable markets and, as a result, figs are largely absorbed in fresh form by local, low-value markets. On more accessible land, farmers are replacing existing cultivars with more resource and labor intensive plant species like wheat, apples and pears. In some places, over half of fig plantations have disappeared, and many figs rot while still on the branch.
The Moroccan Ministry of Agriculture and High Commission of Water and Forestry have agreed to partner with HAF by providing nursery land for a ten-year period. The ministries see the organic figs project as a way to pursue goals outlined in the government's Plan Maroc Vert, which sets environmental and agroeconomic targets and strategies for the coming decades, and calls specifically for the rejuvenation and creation of fruit tree crops and organization of their cultivators. The plan names figs – specifically Homrana, Mounouacha, Lamdar Labiad, Lamdar Lakhal, Sbaa Ourkoud, Qoti Labiad, Qoti Lakhal, Ghouddane Rond, Ghouddane Oblong and Doukkar (caprifiguier, or male fig) varieties -- as a special focus. The ministries have indicated that fig crops in the Tangier-Tetouan region, which encompasses HAF's planned nursery, suffer from ageing, neglect and a lack of effective marketing. The ministries see HAF's planned nursery in Tazroute as strengthening the area's agricultural economy, supporting rural households and honoring the tradition of fig cultivation, to which people in the area are deeply emotionally bound. Support of fig crops will also ensure that figs do not become extinct in the area, a threat that has already eradicated plum and pear varieties.
As part of the partnership, HAF, the Ministry of Agriculture and the High Commission of Water and Forestry aim to create a fig nursery and scientific teaching garden with all regional fig varieties, distribute saplings for free, train farmers in production and value-added processing techniques, and create a fig growers' association to further explore opportunities in cultivation and marketing. Ten varieties of fig will be grown, and saplings will be distributed three years after seed planting. Together, let's make this happen.