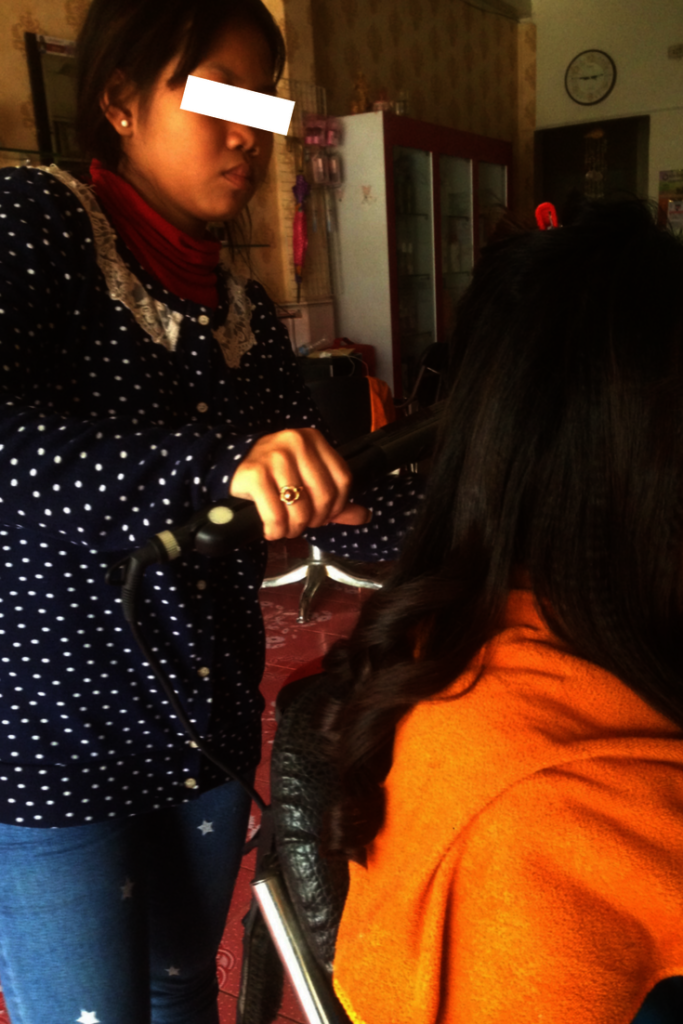 Sros was born in Serey Sophon City, Banteay Meanchey Province. She is the second oldest child among her other two siblings. Sros had a difficult time in school, so she dropped out to help her parents sell food.
When Sros was 13-years-old she was raped by an older boy. Fortunately before things could have gotten even worse her father found Sros and the older boy in a nearby hut. Her father sought legal service from Cambodian Women's Crisis Center. He requested health care and counseling for his daughter. Sros was then referred to CWCC's safe shelter on the 20th of March 2017.
Sros said, "When I first moved to the shelter, I felt so worried if people knew about my case. I felt so much pity for myself that I brought such an embarrassing issue to my family. I wish to go back in time so that I could change what I had done." She added that she did not want to go back home. She felt ashamed with her neighbors and friends who would know of her case.
In the beginning, Sros was always alone and did not join in on any activities for the first few weeks in the safe shelter. However, she recovered day by day as she received counseling and encouragement from the registered counselors. She started to communicate, build relationships, and get close to others who were residing in the shelter. She is now able to share her experiences in big and small group counseling and participate in other activities.
In the shelter, Sros also learned sewing and make up skills. After six months of studying, Sros is able to use her skills to earn an income by working for a beauty salon. There she is paid 50000 riels ($12.50) per wedding ceremony. She will be paid 80000 riels ($20) per wedding soon after she gets more experience with the job. Sros is overjoyed by her new found talent. She loves what she is doing, and she is finally able to begin supporting herself with a salary.
After getting through such a bitter experience, she told herself to be a good daughter and student and always listen to her parents and teachers' advice. Sros has such immense emotional strength that she was able to go to in front of the court and explain her case to the judge. Her case has since been closed. The suspect was convicted and charged to pay her 2,000,000 riels ($500) in compensation, and he was sent to prison for two and a half years.
Thank you to all of the donors that support survivors like Sros. Without your help, we would not be able to provide opportunities to those that have been mistreated and abused.
*White blocks on Sros and her clients face are to protect their identity.