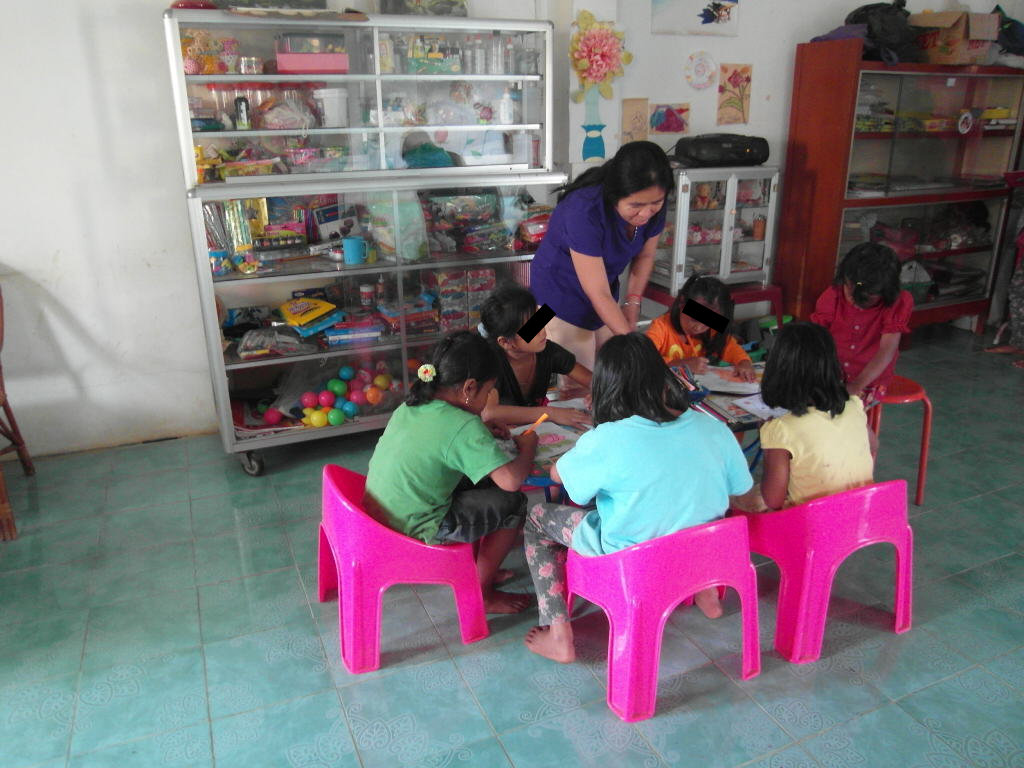 Between January and June of 2016, Lotus Outreach's Consoling Through Counseling program hosted a total of 37 survivors and 13 relatives at the safe shelter in Banteay Meanchey. Out of the 37 survivors, 54% were survivors of human trafficking, 27% were sexual abuse survivors, and 19% were domestic violence survivors. In all cases, the survivors attended individual, small group, and large group counseling sessions.
The following is a case study of a resilient 15-year-old girl, Srey. Srey was born in Thailand and is the youngest in her family. Unfortunately, when Srey was 12, her father passed away. After the death of her father her mother still worked at a fertilizer production enterprise in Thailand. Srey attended school as well as helped her mother earn money where ever she could.
One day in 2015, Srey was sexually assaulted by two unknown men when her mother was away at work. The intruders threatened to kill her mother if she told anyone about the incident. Days later the men came back and assaulted her again while filming a video of the incident.
Srey's school teacher noticed that Srey's behavior was strange so she asked her if something was wrong. Srey told her teacher everything that had happened to her. Once the teacher let her mother know, her mother submitted a complaint to the Thai police. Srey was sent to an NGO's safe shelter for care and waited for the court case to proceed. In August 2015 she was sent to Cambodia through Poipet Transit Center and finally she was referred to stay at CWCC's safe shelter in Banteay Meanchey on the 13th of August 2015.
Srey did not feel good about staying at the shelter for the first few days because she didn't know the other clients who were residing in the shelter. She really missed her mother and siblings who were all still in Thailand. She wanted to go back to Thailand. She hid in her bedroom and did not want to talk to other clients.
The counselor started to build a relationship of trust and provided individual counseling and admitted her to join the group counseling sessions with other clients in the shelter. Srey attended group games and activities in the shelter such as drawing, painting, crafting, and playing with toys and other games. Srey started to speak more and more with the other survivors and share her story.
Today, Srey feels better about staying in the shelter with the other clients. She is stronger physically and emotionally. She gets along with the shelter staff and the other clients. She attends counseling and shelter activities. She is currently waiting for her mother to return to Cambodia. The counselor will continue to follow up on her progress.
Srey is grateful to all of the donors who have supported her recovery. Without your help, survivors would not have the chance to heal from their traumas.
Srey *is a name given by the writer. Her real name is hidden to protect her privacy in according to the child protection policy of CWCC.