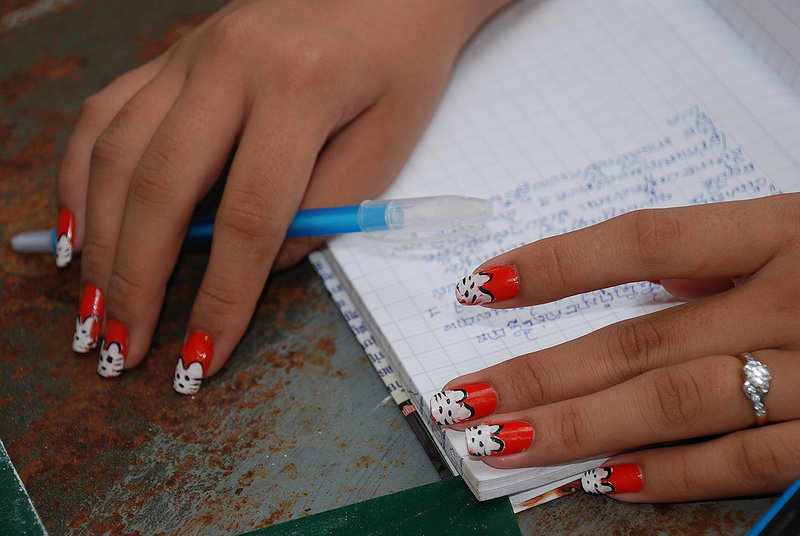 In any country, not having a proper education creates a lot of added difficulties and risks for a person, and this holds especially true for women. It becomes more difficult to get a well-paying job, and in Cambodia it can even cause young girls to try to migrate to Thailand to find work.
Lotus Outreach designs its programs empower women economically and allow them to avoid risky behaviors like migrating to find work. Migrating puts young women at great risk of violent crimes, trafficking and rape.
For the many women who cannot avoid these perils, Lotus Outreach offers reconciliation through our Counseling and Reintegration program. Please consider donating— a week's counseling can be provided for only $10.00!
Mulika is one such woman who has benefitted from counseling and economic reintegration services provided through this program. Her name has been changed to protect her identity.
Now 16 years old, Mulika dropped out of school at a young age due to her family's extreme poverty. She travelled to Thailand by herself to find construction work, leaving her parents and her two siblings behind. She did manage to arrive and to find work in Thailand, but the danger for young Mulika was not over.
A Cambodian man who was Mulika's coworker at the construction site forcibly raped her, beat her, and sliced her face with a broken bottle. She was seriously wounded and was hospitalized for her injuries.
Her wounds required multiple surgical treatments, and so Mulika was transferred back to a Cambodian hospital in Banteay Meanchey, near the Thailand border. The incident traumatized Mulika, and her family incurred significant costs in obtaining the medical treatments she needed. Her sense of self-worth plummeted, and things were made worse when her Cambodian fiancé decided to separate from her.
Fortunately, Lotus Outreach's Counseling and Reintegration program was there to catch her as she fell. Mulika's parents sought help from our local partner, the Cambodian Women's Crisis Center, and placed Mulika in the center's residential care program.
Mulika began participating in group counseling sessions, learning to manage her depression and her anger. The anti-social behaviors which she exhibited when she joined the program lessened, and as she became more engaged in the therapy she was able to smile and make friends once again.
Counseling and Reintegration aims not just to help women reconcile their traumatic experiences, but also to prepare them for life and work beyond living in the crisis center. Mulika is attending literacy classes at the shelter, and she is learning the skills which her impoverished background had always denied her.
What's more, the center has helped Mulika to file charges against her attacker, a Cambodian man who at the time of this report was still at large. Prosecuting their assailants gives some reconciliation to the survivor, and successful prosecutions help keep other women safe from dangerous rapists and abusers.
Mulika still has a long way to go, and dealing with the experience of a violent rape and traumatic migration is not easy. She is beginning to feel better, and she is grateful that Counseling and Reintegration is there to give hope, even to the hopeless.
Thank you for contributing to support these brave survivors!
Links: