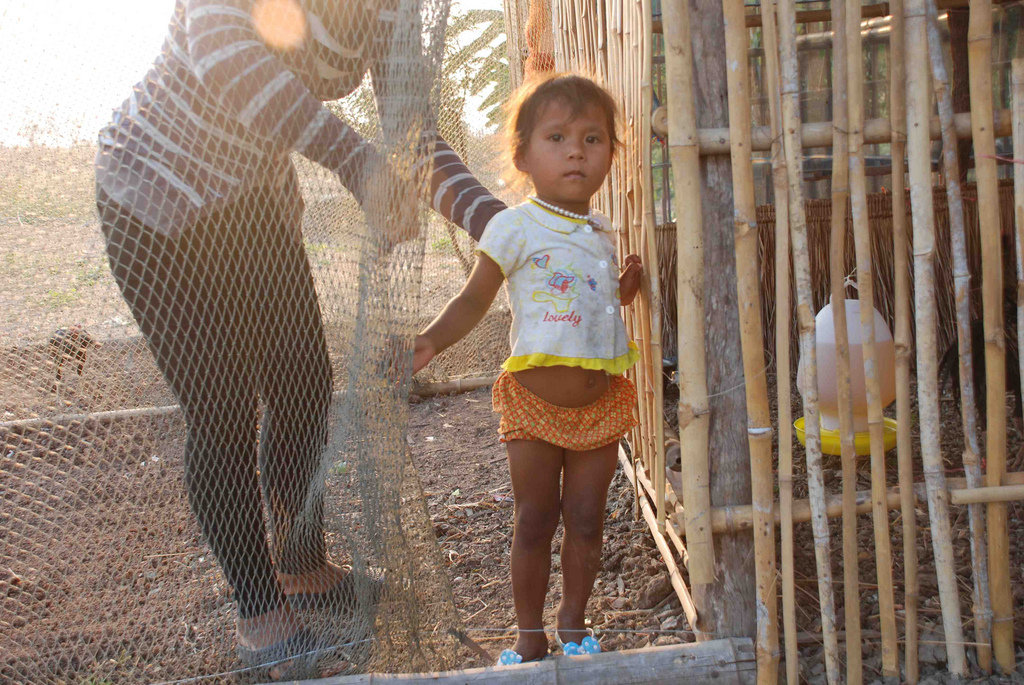 We arrived at Van Kun Phet's family's tiny hutment, located precisely in the middle of nowhere about an hour's drive from Sisophon, Banteay Meanchey's provincial capital. The last six miles of the journey took place on a deeply rutted dirt track which even the 4WD had difficulty managing. Van, a mere 23 years old, is single mother of a three year-old daughter and lives with her mother and father. Van's dad, now 53, is a landmine victim from his short stint fighting against the Vietnamese as a child soldier where he lost a leg at the tender age of 14.
Van herself was a victim of labor trafficking in Thailand after accompanying her brother to work on a construction site in Bangkok. The owner absconded from the project without paying anyone. "I then went to work at a Japanese-owned factory making machine parts," Van shares. "After a month I didn't get paid there either. I was very despondent having been cheated twice and absolutely broke. I walked three days and nights until I reached the Cambodian border. I did not have the proper papers and was arrested by the border police in Thailand. They kept me overnight and deported me the following day. The whole experience was disappointing and painful," she continues. "I went to Thailand in the hope of earning money as we were facing dire poverty and then in the end didn't earn anything and was beaten and abused."
Unfortunately, cases like Van Phet's are not rare. The Khmer Rouge genocide halted economic and industrial growth and good paying manufacturing jobs are scarce even today. With few domestic employment opportunities, Cambodia's poor are drawn to foreign countries for any opportunity for paid work and are highly vulnerable to exploitation by unscrupulous factory owners and labor brokers.
Van's choice to illegally migrate to Thailand in search of work is hardly surprising, given her family's hunter-gatherer mode of subsistence. "My father forages in nearby forest land for firewood to sell and in the rivers and streams for fish and frogs to eat and support the family," Van shares. "My mum searches for reed to make roof tiles to sell."
Fortunately Lotus Outreach has provided some cushioning against these hardships in the form of shelter-based training and reintegration assistance, where trafficking victims like Van can seek refuge, learn about the dangers of migrating on a "promise", and obtain valuable entrepreneurial skills.
"I arrived at the shelter in February 2012 and graduated in November. I applied for and received a small business grant of $250 to start a chicken-raising business, as well as $50 as new-life start up assistance. My father and I designed and built the chicken coop ourselves and we spent $100 on chickens as stock. The chickens are free-range, and we supplement their diets with a feeding formula that I learned to make in the shelter."
In the training, Van also learned to keep and manage a journal of income and expenditure and is very clear about the investment against returns. "When the chickens reach 1.5 kg I'll be able to get $3 per kg return and will sell some while keeping back enough to increase my stock through breeding." With a beaming smile Van tells us, "I feel very happy to have my own animal raising business, I had always dreamed of raising chickens and now I am doing it! I now have 3 roosters, 11 large and 3 small hens with 15 chicks."
We are delighted to have met Van and her family. Van is such a nice person, and so lively and full of enthusiasm. We are excited that someone like her--someone who has been cheated and exploited through no fault of her own--is now getting a chance and establishing herself and her family on a sound economic footing.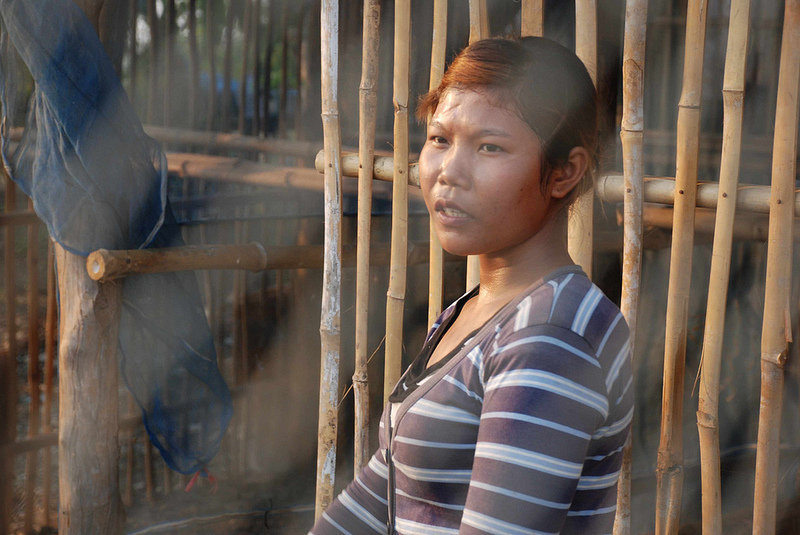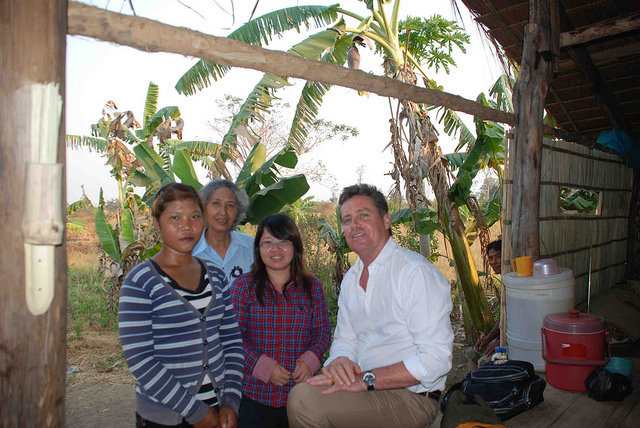 Links: