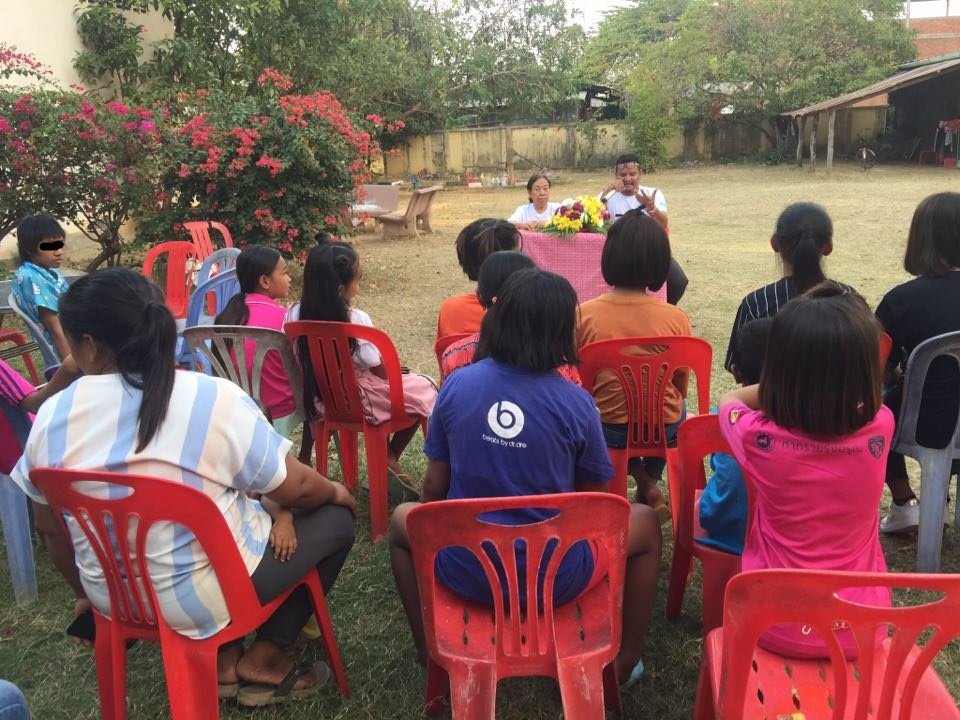 Content Warning: Sexual Assault
Chenda* is 12 years old and lives in Banteay Meanchey Province. She was born into a low income family and has not been enrolled in school since she was much younger. Chenda is the 3rd child among 4 children in her family and she was always helpful around the house and kind to her siblings.
Chenda currently resides at the CWCC safe shelter for survivors of abuse and other trauma. Chenda came to the shelter after she was raped by her father 3 times when her mother was out of the house. Her father threatened to beat or kill her if she told anyone, especially her mother. Some time later, Chenda's Uncle noticed that she was acting strangely and looked frightened and pale, so he asked what was wrong with her and why she was acting like this. At first, she didn't want to tell her Uncle the truth and tried to avoid him, but her Uncle persisted and asked her again and again.
Chenda finally decided to tell the truth about what had happened to her. Her uncle immediately filed a complaint against Chenda's father to the local authorities for intervention. Shortly thereafter, Chenda's father was arrested by the police and sent to prison while Chenda was sent to CWCC safe shelter in Banteay Meanchey to await the trial.
When she first arrived at the safe shelter she was fearful and didn't get along smoothly with other people at the shelter. The counselor worked hard to build trust and confidence with Chenda. She encouraged her to take time for self-reflection and connected her to other girls in the shelter. After a while, Chenda felt more comfortable and started to find it easier to get along with other girls through group counseling and participating in shelter activities.
Currently, she's still residing in the shelter where her healing and support are the priority. Her overall health is fine, both physically and emotionally. She is also attending vocational training inside the shelter, participating in sewing and fashion design classes. CWCC staff will continue to assist her and support her in her healing process in all the ways that they are able.
Thank you for supporting the wellbeing of survivors like Chenda. With the support of a safe and caring community, we hope that they may all heal and move forward into bright futures with confidence and determination.
*Chenda is a name given by the writer to protect her privacy in according to child protection policy of CWCC.