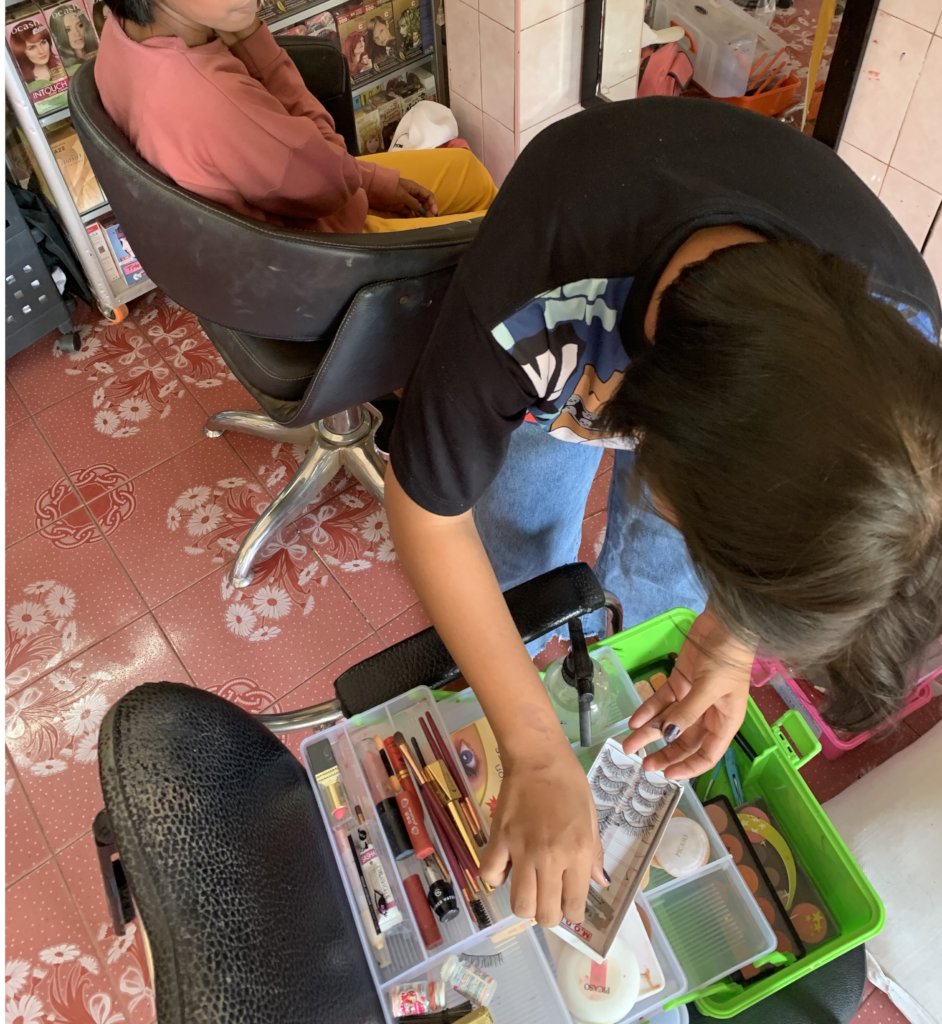 When Borey[1] was 13, she got drunk with a group of girlfriends and some boys at one of the boys' rented home. After some time, the boys shooed Borey's friends away so they were alone with her. Two boys allegedly raped her while the others made a video.
Borey's parents were divorced, and she lived with her paternal grandmother and her two siblings. At the time, she was in ninth grade. When she returned home she didn't tell anyone. Soon after, however, the video had been uploaded online and her face was visible, clearly showing her identity. She was worried her family would see the video and blame her so she decided to tell them what happened from her side. The family decided to make a complaint but rather than going to the police, they went to our local partner Cambodian Women's Crisis Center (CWCC) to ask for advice.
Sokny, the project counselor, involved anti- trafficking police and showed them the video. Police interviewed the boys involved and they did a forensic exam on Borey. They decided there were no grounds for a criminal case as, in the video, the girl did not seem to resist in any way. They suggested monetary compensation, but the girl was defamed and was only seeking to protect herself against being blamed by her family for the incident- Borey felt all of her friends and society blamed her, she stopped going to school and felt humiliated due to the shame and discrimination that followed.
In December 2019 Borey entered the safe shelter. At the beginning she was very angry, embarrassed and suicidal. Initially, counseling reduced her anger and shame but she was still not willing to discuss her story, instead telling other shelter survivors she was there for a different reason. In the first month at the shelter, she decided not to return to school. She requested to pursue beauty skills training instead and entered into the training program in January.
It has been several months since she joined the shelter, and her behaviour is beginning to change. She's learned to accept her experience and has developed a sense that she can start over. She's been doing chores and cooperating with others and seems overall less angry. She has become a nice and cooperative person. Her family, who felt that she was wild and had brought all this upon herself, are very surprised at how quickly she has moved forward. She has recently changed her mind with respect to schooling too and wants to continue with her education in the new academic year November 2020.
Thank you for giving. Your support provides a safe and healing space for these girls to move forward.
[1] Borey is a name given by the writer. Her real name is hidden to protect her privacy in accordance with the child protection policy of CWCC.
Links: