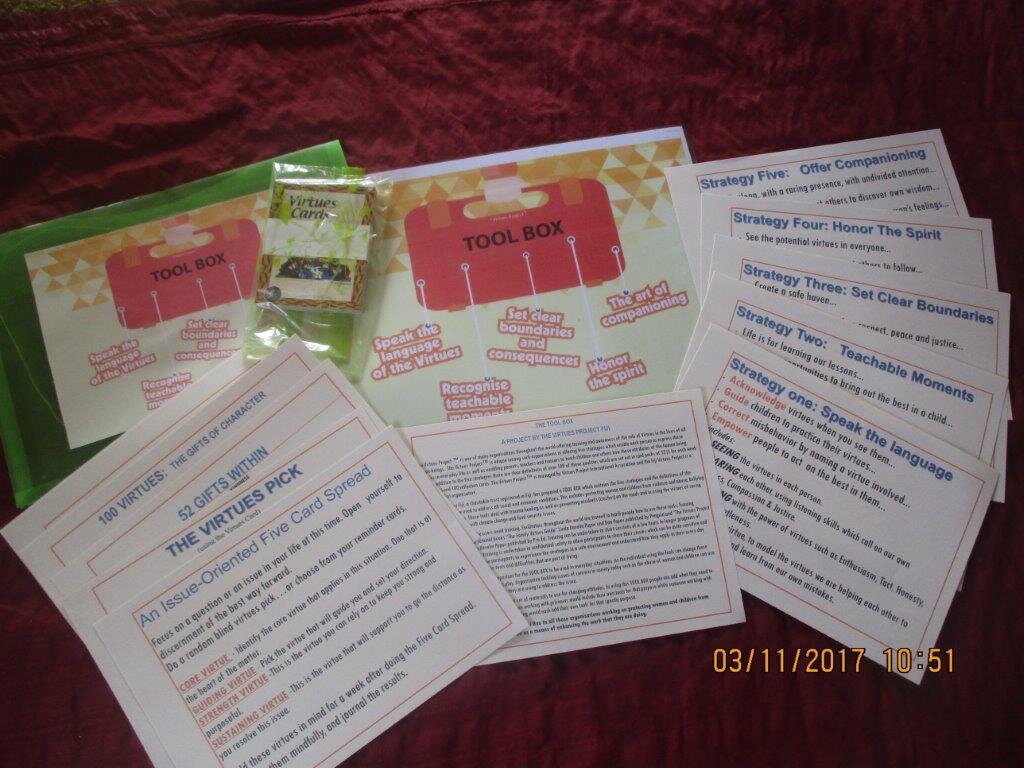 The newly elected government in Fiji at the end of 2022 brought great hope and fresh enthusiasm to the country. There is an increase in demand for virtues training and our facilitators and the youth are responding!
1) Lakeba Island (half way to Tonga) has asked that training be provided so that all schools use The Virtues Project. Bad weather and back to school activities make it difficult to travel and carry out the project and money to support the work needs to be raised.
2. Ovalau Island not far from the coast of the main island on the eastern side requested virtues cards to help women in business, as well as, a village community requested work with The Virtues Project. When the time is right a woman on the island has been identified to be trained as a facilitator. Until then lines of communication will be kept open and we will send virtues cards and materials.
3. Labasa, the main town on the other big island, Vanua Levu has the assistance of a young man who went through virtues training and has been provided with materials to develop Virtues activities in the communities on Vanua Levu.
Koroipita, the community which benefitted from the training a year ago, continues to work with The Virtues Project. The trainer and the community administrator have agreed to work on programs that will change the perception that people from this community are looked down on to one in which people will be proud to be part of this community.
Requests continue to come for introductory presentations to clubs, villages and schools.
At Wailotua there were twenty youth trained in the Strategies of The Virtues Project, 12 females and 8 males. Here is their report: This youth group has been sustainable with their own farming activities. They have issues of alcohol, but one thing that keeps them safe is their village by-laws. If someone is found drinking disorderly in the village, they will be sent away from the village and not allowed back. The youth agreed that having set clear boundaries (third strategy) in their communities keeps them aligned with the village by-laws. They thank The Virtues Project program for giving them more understanding on what direction to follow in the future. It gives them more understanding in becoming a parent and how to raise their children.
Veiquwawa, a settlement within the peri urban of Suva City, is well known for most thugs and notorious criminals. The settlement consists of 100+ households. In this community they have 150+ youth and few are schooling, some are working, and the majority are unemployed. Two days were spent in that community reaching out to the youth. Since it was a long weekend, we were able to provide a brief virtues presentation followed by a lot of discussion on what the youth can do to end violence among the youth. There are reports in the media and on social media of the rising trend of youth being drunk at nightclubs or public places which leads to violence. Recently, a 26 year old lost his life. After sharing the Five Strategies, we asked ourselves what can we do to protect the youth ,and also what can be done to avoid this behaviour? The youth agreed that alcohol is one of the main contributing factors as well as hard drugs. There is a lot of criticism circulating on social media blaming the government of the day, but now the government has approved for all nightclubs to close at 1am instead of 5am. The other issue that needs to be addressed is closing down the black market people who sell alcohol after normal hours. The youth mention that despite the nightclub closing at 1am the youth can still access liquor from the black market. The youth have agreed to share the Five Strategies of The Virtues Project with their friends to help them make wiser decisions. They also requested of parents to have more understanding towards their children. Parents have high expectations for their children, and when their children do not meet their expectations, things turn ugly and emotional abuse occurs. Youth succumb to peer pressure to deal with their hurt feelings. Thirty-five youths, 17 females and 23 males, decided to form a Virtues Youth Coalition and start advocating for youth and sharing the Five Strategies. They have divided the group into eight smaller groups consisting of four to five youth each group. Each group will appoint a leader and then they will start visiting households in their community. They will stay in contact with us on the outcome of their visitation. They have been given handouts on the Five Strategies and posters to use as resources.
We greatly appreciate your caring and compassion. Thank you for helping us respond to the increase in demand for The Virtues Project training. Your donations help cover the cost of training and resources. You are changing lives for the better, giving direction and purpose to our youth, and helping us to create safe and caring communities.!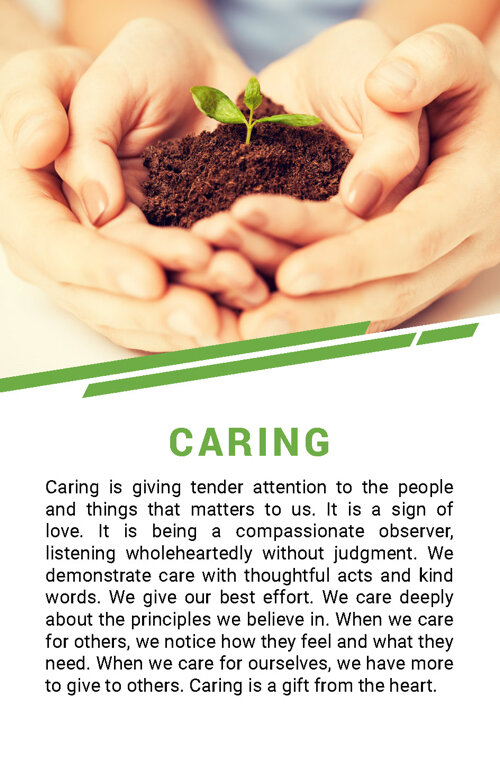 Links: