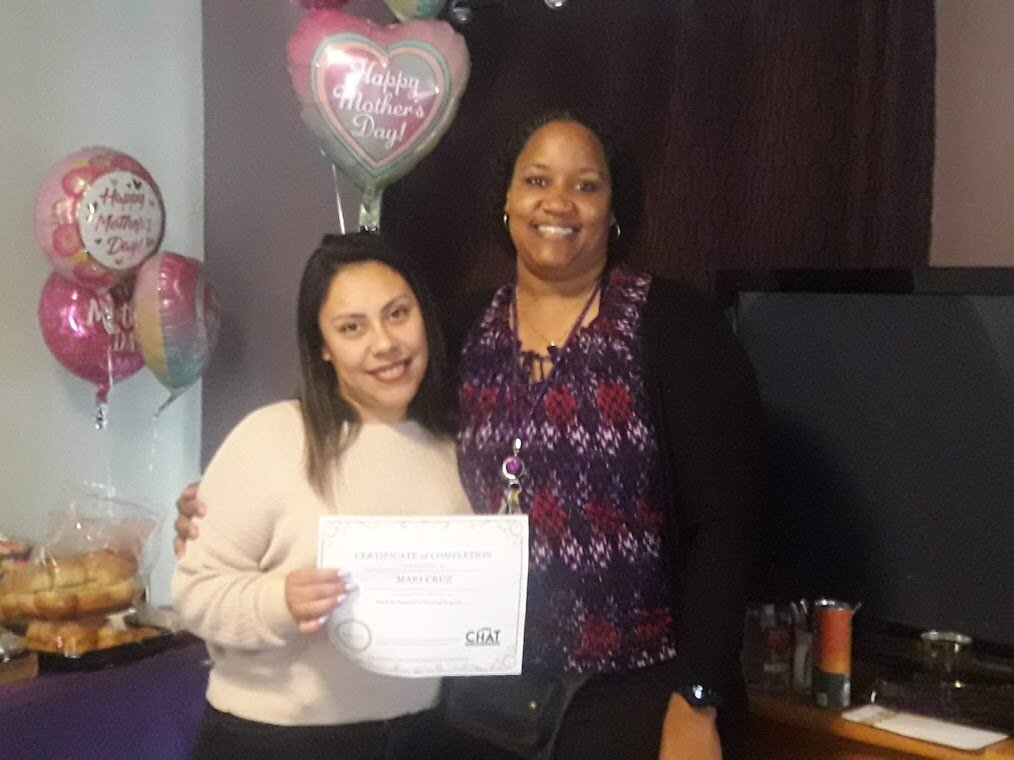 Chico Housing Action Team (CHAT) is happy to report more growth and continued financial stability since our last report in March 2022. We continue to enjoy the support of over 180 monthly sustaining donors who give nearly $7000 per month, which is a great source of sustainable income. We have seen an incredible growth in our staff in the past several months, including new office support staff, a volunteer coordinator, and additional maintenance and construction crew members. We are now at 28 staff members, which is up from 11 eleven employees at the end of last year.
On the program side, CHAT is now housing over 280 residents, including nearly 90 children, in over 70 residences in Chico. We continue to create new housing opportunities, including some new properties we've purchased that we hope to be able to share more information on shortly, and we continue to add more rental units that we master-lease from the owners. We're continuing to fill up a triplex that we recently purchased for the Wildflower Housing program for up to 12 folks with mental illness or other substantial challenges that need intensive case manager support. The additional case managers who we were able to hire for the Housing Now program are working closely with the volunteer house support teams to provide an extraordinary level of support for folks most in need of it. We were also recently able to "graduate" a family from our HUSH program. This program helps families that are in crisis with rental housing at a below-market rate, combined with intensive case management to stabilize them, connect them with resources, and help them find permanent affordable housing. Mari, a young mother in our HUSH program, is caring for her five children with no family support, but she was able to get stabilized in the program, get some help with getting some job skills and childcare for her children, and find affordable housing on her own. We presented her with a graduation certificate and we're all so proud of what she's been able to do for herself.
Another area we're moving forward with is creating Memorandums of Understanding (MOUs) with other service agencies in our community who have clients who need help staying housed. CHAT is becoming recognized in our community as an organization that does an excellent job of keeping people housed. These MOUs with other agencies will let CHAT provide case management support and other volunteer support to let those agencies be more successful. They in turn can provide the expertise and knowledge of working with their particular population so CHAT staff and volunteers become more informed about those populations.
CHAMP, the CampFire Housing Access Model Program, continues to assist Camp Fire survivors in securing rental housing through landlord incentives and the payment of program participant's move-in costs. From March 1, 2022, through June 30, 2022, CHAMP assisted an additional 11 households (including 14 adults and 8 children) with first month rents, security deposits, rental assistance, the purchase of new bed frames and mattresses, emergency hotel stays, and towing fees to move a program participant's RV into a permanent location in a mobile home and RV Park. In addition, the CHAMP program provided case management services to program participants, which included helping Camp Fire survivors with obtaining federal housing vouchers. Because this program is becoming recognized as particularly successful in our area, CHAT staffers from the CHAMP program were recently interviewed for a Scripps news agency video spot and article about how natural disasters and home prices contribute to homelessness.
Recently, CHAMP was particularly pleased to help a program participant who was not only a Camp Fire survivor but also a Bear Fire survivor as well. After losing his housing twice from wildfires, this individual found himself in a FEMA trailer and running out of time before the FEMA housing closed. CHAMP worked closely with this participant's Disaster Case Manager and was able to pay the security deposit, first month's space rent, and the towing fees to move a purchased trailer from a nearby county to a mobile home and RV park in Butte County. CHAMP also paid the remaining rent owed to FEMA when the participant was able to move out of FEMA housing and finally into his own home again.
We're continuing to move forward with plans for Everhart Village, a 20-unit sleeping-cabins project we are developing in collaboration with the Butte County Dept of Behavioral Health. Volunteers are working with our Everhart Village shelter-units manager Charles Withuhn and volunteer construction coordinator Ken Dickson to make the sleeping cabins ready. CHAT staff are working closely with Butte County Behavioral Health staff to develop the program for the residents, while we're also working to secure all the permits and plan approvals needed from the county. We are now planning our groundbreaking for July 13th. We'll also host an online community forum on July 14th, where several CHAT and Butte County Behavioral Health staffers will be on hand to give the latest updates and take questions from community members. We're planning to be able to open the village to Butte County Behavioral Health clients sometime this fall.
Thank you so much for your continued support for our work in creating affordable housing options for folks in the Chico community. It's because of our many generous donors and great organizations like GlobalGiving that we can continue supporting our clients who are now in homes and developing future projects to create more low-income housing for those who are still living in homelessness.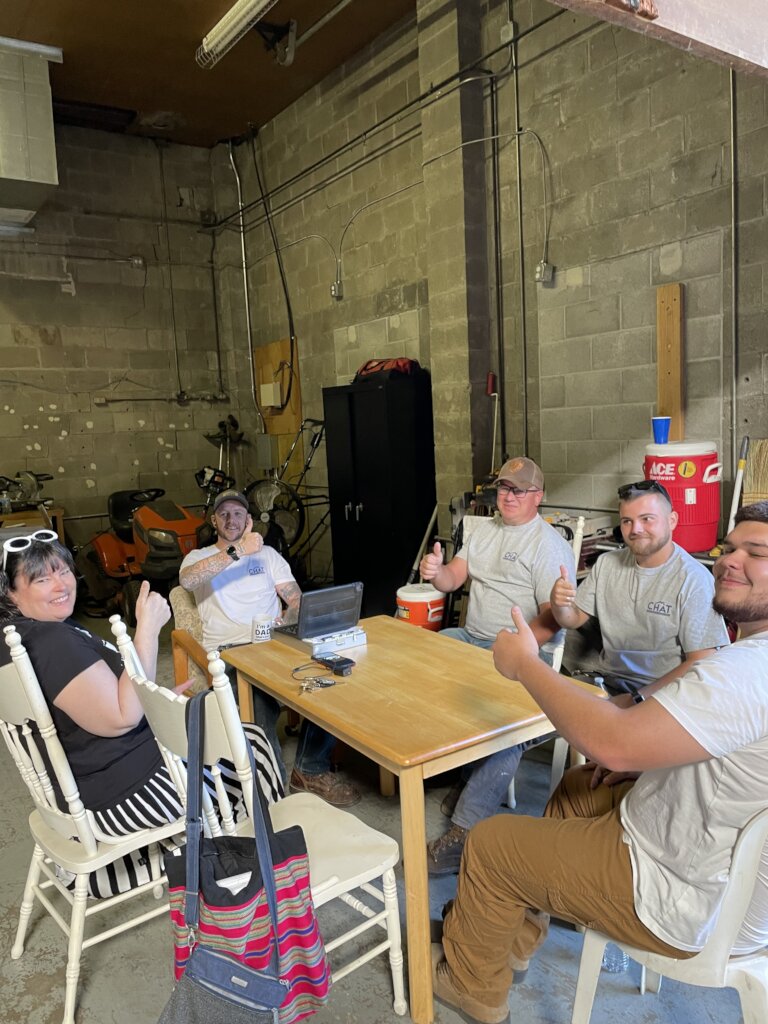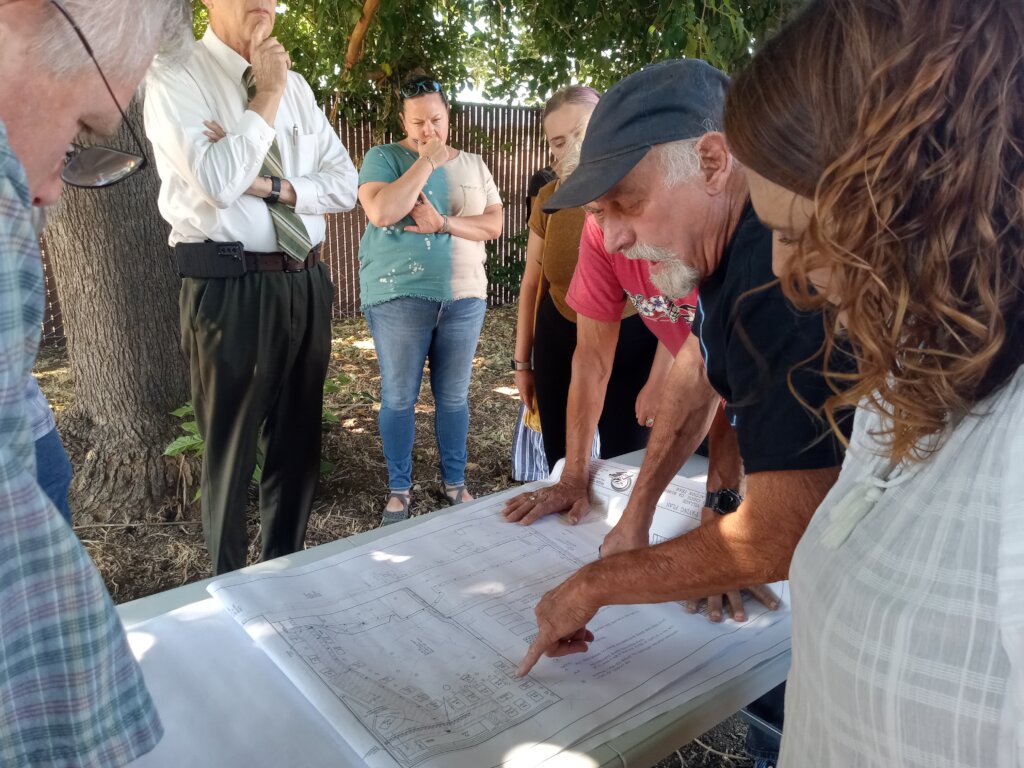 Links: