Project Report

| Mar 16, 2022
March 2022 Update for Our Overall Program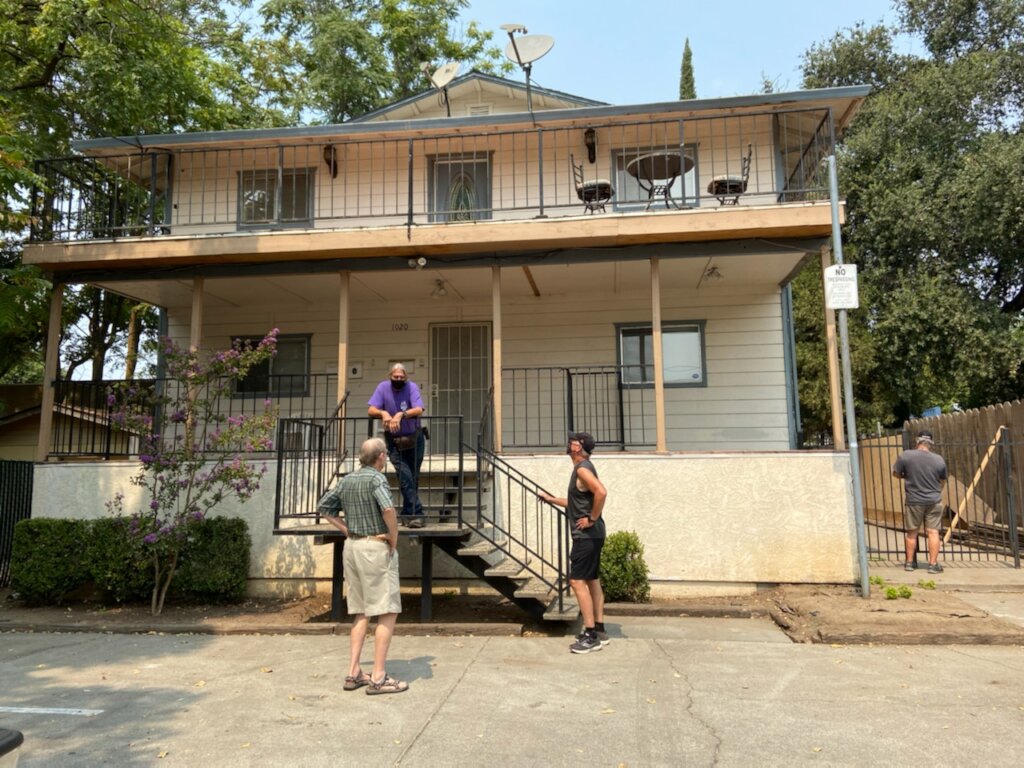 Chico Housing Action Team (CHAT) is happy to report more growth and continued financial stability since our last report in November 2021. We continue to enjoy the support of over 180 monthly sustaining donors who give nearly $7000 per month, which is a great source of sustainable income. In the past three months we've been able to hire several new staff members with our new executive director Nicole Drummond starting the first of the year and providing excellent leadership, plus several new Housing Now case managers, warehouse and maintenance assistants, and a new accountant.
On the program side, CHAT is now housing approximately 232 residents, including 89 children, in 72 residences in Chico, compared to our report in November when we counted 185 individuals, including 56 children, and 63 locations. We continue to create new housing opportunities, including a triplex that we recently purchased and transformed into our Wildflower Housing program for up to 12 folks with mental illness or other substantial challenges that need intensive case manager support. We've recently secured several grants from the state and county governments to let us hire additional case managers for the Housing Now program. This program has relied on volunteers who have done a stellar job of creating supportive relationships with CHAT residents, and who will now benefit from the additional support and expertise of a top-notch crew who bring a whole new skill set in helping residents learn additional life skills and find permanent affordable housing if that's what they want.
Our CHAMP program continues to find housing for Camp Fire survivors via landlord incentives and assistance with up-front costs for securing a rental. From October 2021 till February of this year, CHAMP assisted an additional 11 households with first month rents, security deposits, rental assistance, the purchase of new beds and frames, and an emergency hotel stay, in addition to case management services, which included helping Camp Fire survivors with obtaining federal housing vouchers.
We're continuing to move forward with plans for Everhart Village, a 20-unit sleeping-cabins project we are developing in collaboration with the Butte County Dept of Behavioral Health. Volunteers are continuing to work with our Everhart Village shelter-units manager Charles Withuhn and our volunteer construction coordinator Ken Dickson to make the sleeping cabins ready. We recently hired a project manager for Everhart Village, Gary Lee, to oversee all the construction at the village and we're fortunate to have such an experienced contractor on board. We were so thankful to receive a generous donation of materials for the sleeping cabins from Sierra North Valley REALTORS in December, and they set up an online materials wishlist for the public to donate specific items. We were also given a $200,000 grant from Cal Water in December to cover all the water-infrastructure costs for Everhart Village, which will be of tremendous help for the overall success of this project. We're hoping to have a ground-breaking for Everhart Village sometime in April, and we plan to be able to welcome the first residents to Everhart Village by June of this year.
We want to share a story about one of our residents, Stephen, who was living in a CHAT shared residence for folks with mental illness. He had to find an individual apartment that could pass Section 8 inspection so he could get custody of his daughters, and he was very anxious about whether he'd be able to make it happen in time for the December 22nd custody hearing where he would need to prove he had housing. With CHAT's help, he was able to secure a Section 8 housing voucher and find an affordable apartment. The CHAT maintenance team worked very hard to make time consuming and expensive repairs on a two- bedroom apartment, in time for him to get custody of his daughters so they could move in just before Christmas. CHAT was able to provide some furniture, and Butte County Behavioral Health provided funding for the first month's rent and deposit. The family is receiving counseling through Youth for Change, while Stephen is receiving counseling through Butte County Behavioral Health. The daughters are receiving help in school subjects through the Boys and Girls Club, and the Disability Action Center has provided a battery for Stephen's C-Pap machine in case of an electric shutoff. It was a beautiful collaboration of agencies plus CHAT staff and volunteers that made a difference for this family.
Thank you so much for your continued support for our work in creating affordable housing options for folks in the Chico community. It's because of our many generous donors and great organizations like GlobalGiving that we can continue supporting our clients who are now in homes and developing future projects to create more low-income housing for those who are still living in homelessness.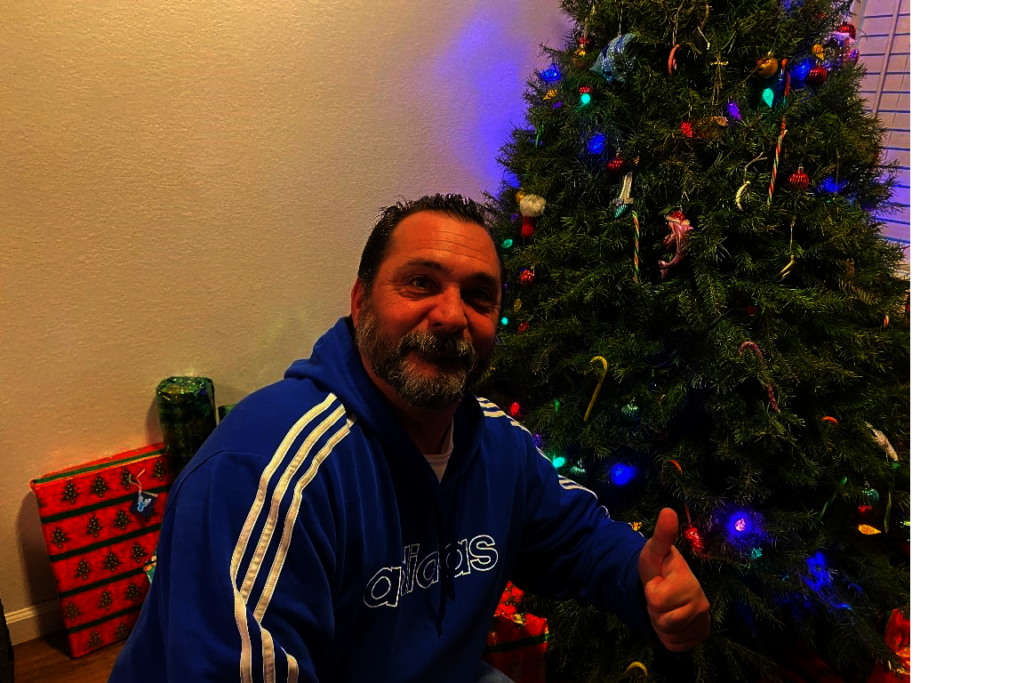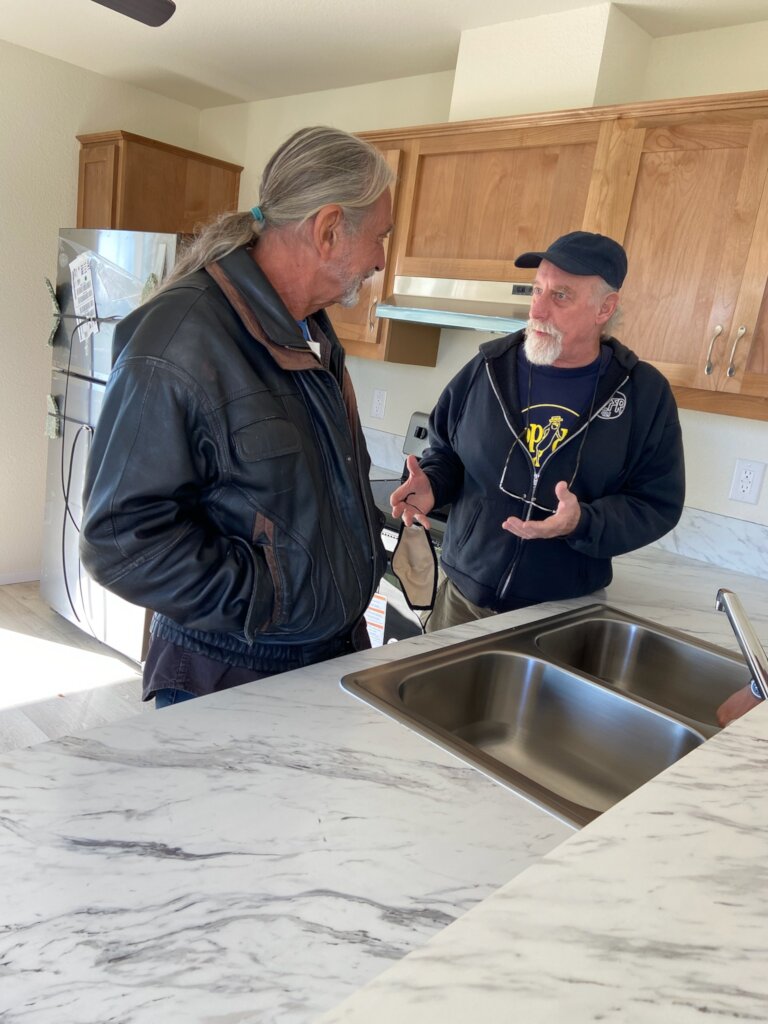 Links: