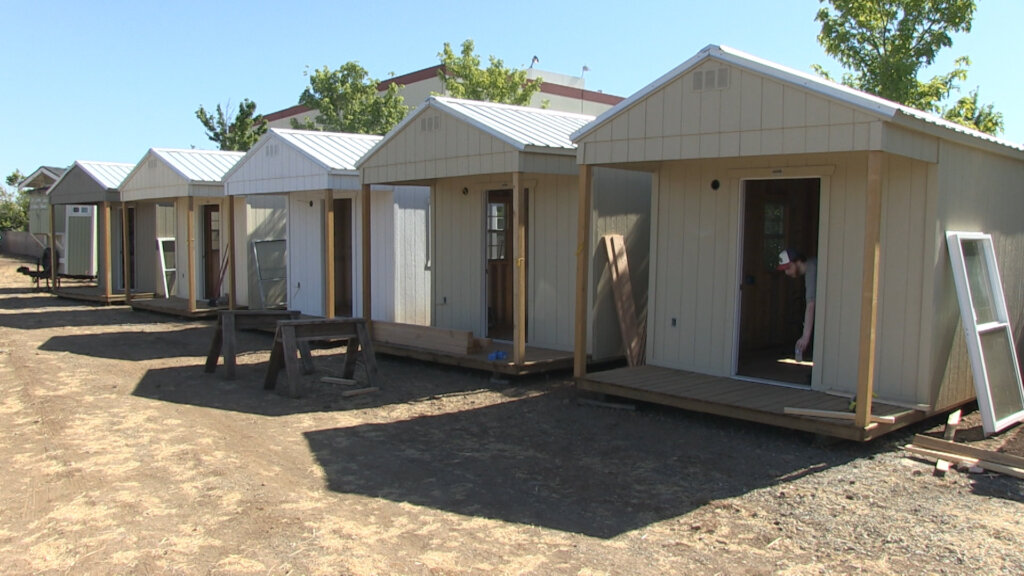 Chico Housing Action Team (CHAT) is happy to report more growth and continued financial stability since our last report in June 2021. Since then, we've gained 10 new monthly donors, for a total of 183 monthly sustaining donors. These donors combined give nearly $7000 per month, which is a great source of sustainable income. We attribute much of that growth to GlobalGiving's incentive program for matching the first month's donation for monthly donors, as well as GlobalGiving's overall guidance and support for our mission.
On the program side, CHAT is housing approximately 185 individuals, including 56 children, in 63 locations in Chico, which is an increase from 175 individuals in 56 locations in our last report. Most of those folks are housed through our master lease program called "Housing Now". We pay rent to the landlords and provide basic maintenance. In turn, our previously-homeless residents pay affordable rents to us. We provide case management with referrals to social service agencies, supplemental food, encouragement, and friendship. Several families housed through our HUSH program are also included in the Housing Now totals.
We continue to create new housing opportunities, including a second veterans house for folks who've served in our military branches and who were homeless or at risk of becoming homeless. We have also leased a third house for the Redwood Housing program, a collaboration with CSU-Chico to find affordable housing for students who are homeless or at risk of becoming homeless. We're so proud to be working with the Basic Needs Program at CSU-Chico to provide more students with housing they can afford. Ten residents are now being housed in three houses through our Redwood Housing program for students, which is an increase from the eight residents in two houses in the last report. Also, eight individuals are being housed through our CHAMP program for Camp Fire survivors who need help finding affordable housing.
Over time, we have purchased six properties where our residents are housed, with an additional house that came into CHAT ownership through a grant from Butte County. Since our last report we have been able to purchase a tri-plex with room for twelve folks, and two more additional houses on one property, plus we have an eight-unit property in escrow. Owning some properties of our own is important because property owners who we lease from will sometimes want to sell their properties or move family members into the properties, which can create extreme difficulties for our residents.
We're also continuing to move forward with plans for Everhart Village, a shelter-units project we are developing in collaboration with Butte County Behavioral Health. Behavioral Health will refer clients who are homeless and undergoing mental health treatment, while CHAT will build and maintain the village and provide additional services and programs. We raised over $125,000 in our recent crowdfunding campaign for Everhart Village, which will fully fund the 200-foot-long road into the village, which is needed for emergency vehicles to be able to turn around and so we can bring in the community center building and the sleeping cabins. The additional funds will also go towards funding the excavation work needed for the electrical and sewer infrastructure. Volunteers are continuing to work with our shelter-units manager Charles Withuhn to make the sleeping cabins ready for Behavioral Health clients, with work on framing windows, installing plumbing, and installing wiring.
Thank you for your continued support. We're searching for more housing opportunities every day and we are actively looking to purchase land or existing buildings to create multiple low-income housing units. It is thanks to our many generous donors and great organizations like GlobalGiving that we can continue pursuing these plans. Below is a story from our recent newsletter about a family we've been working with for years to help them get over several major hurdles.
Jaydon has lived in a tent. He's lived in a car. He's attended 23 different schools. And, next May, he is graduating from Chico High School with "A' and "B" grades on his academic record. He has a job and a girlfriend, and looks forward to life after high school and continuing his involvement in theater arts as a singer and actor. If ever there has been a case of persistence and resilience, it's the Green family, who have been CHAT residents for several years.
Jaydon's dad, Poney, is celebrating two years of clean and sober living. Teri, Poney's wife and Jaydon's step-mom, has had her own issues. But their relationship has survived the stresses of homelessness and addiction – they now have been married 10 years. Poney and Teri met in Sacramento. They were both employed and shared a nice apartment. Due to what Poney calls "bad choices," they ended up unhoused, living in a tent next to a creek. Poney says drugs and alcohol brought the family to the point where they were "just surviving." Adding to the family's problems were a series of serious illnesses that caused Poney to be hospitalized several times, due to pneumonia and a nearly-fatal infection. Teri is from Chico, which is why the family ended up here.
Teri says her family confronted her and Poney with an intervention. In the spirit of "tough love," they sent Poney to rehab in Redding and sent Teri to another program. Meanwhile, Jaydon lived on and off with his mother when things got bad. Somehow, he persevered. Teri and Poney met some CHAT representatives at the Jesus Center. They were placed in CHAT's first shared house. They found a second family there and bonded with the other residents. Then they had an opportunity to have a CHAT house of their own. Unfortunately, according to Poney, "The drinking got out of control and we went off the deep end." They were asked to leave. But a couple of people at CHAT decided to give them one more chance. And they've taken advantage of it.
Now, Poney and Teri both work at the front desk of a local motel. They both say they love their jobs. Poney also is taking three business and computer classes at Butte College. The family's faith is important to them. "There's been a lot of praying," says Poney. They have begun attending a local church. Recently, Jaydon said something to his dad that touched his heart. With tears in his eyes, Poney recalls, "Jaydon said to me, 'Dad, I'm proud of you. I see what you're doing. You beat all the odds and you're breaking a chain'."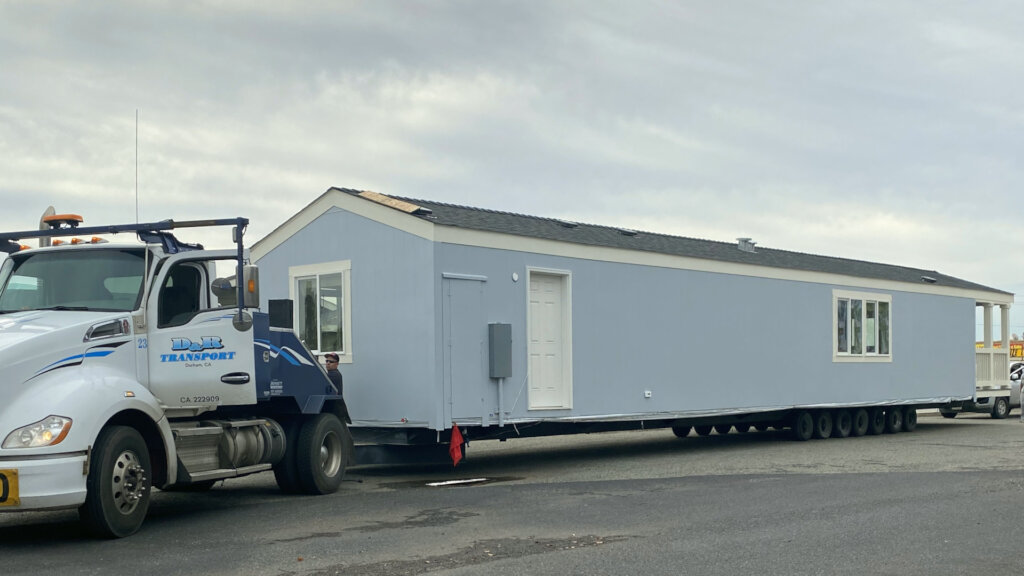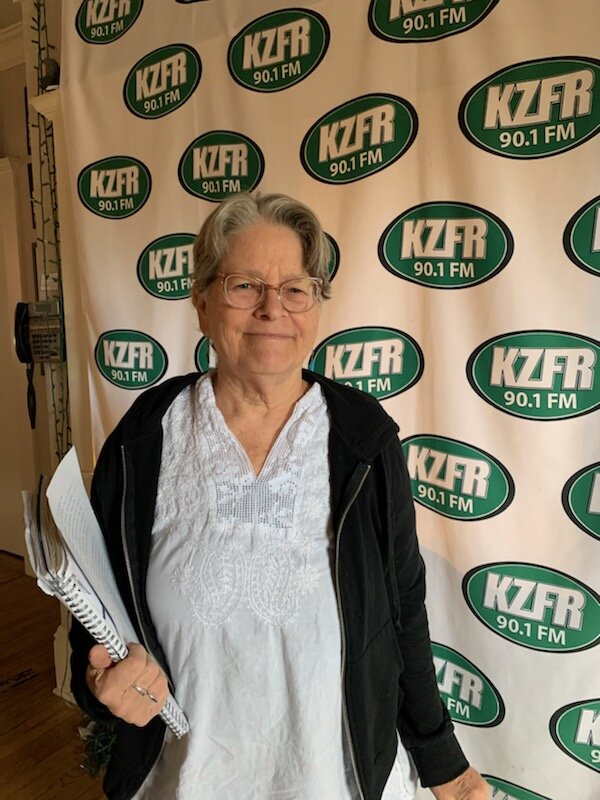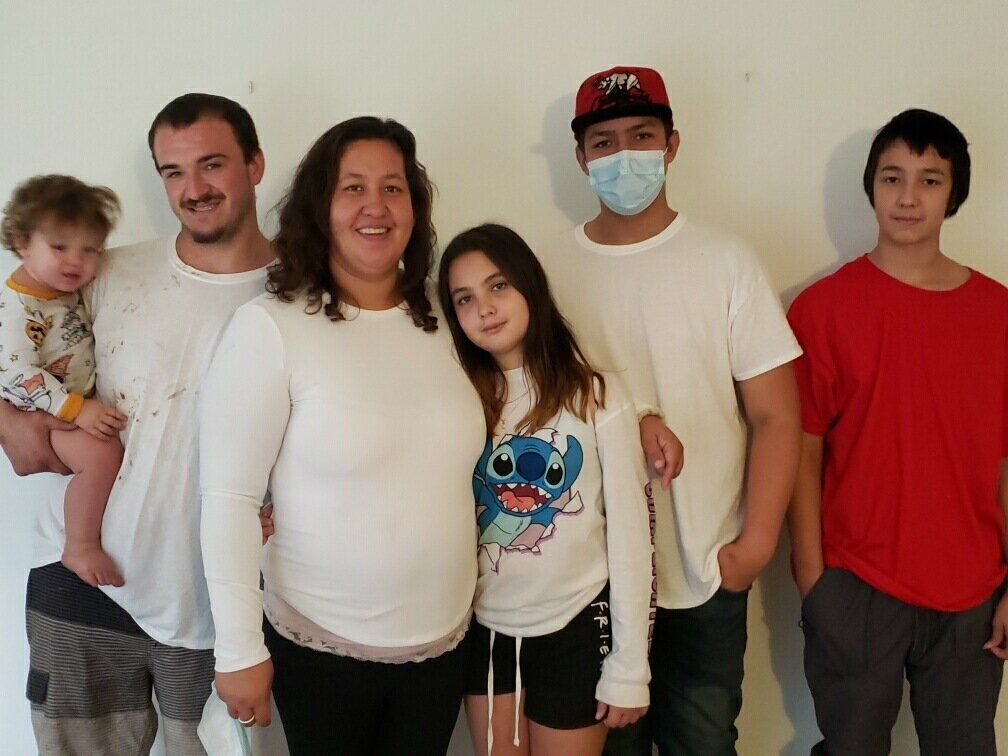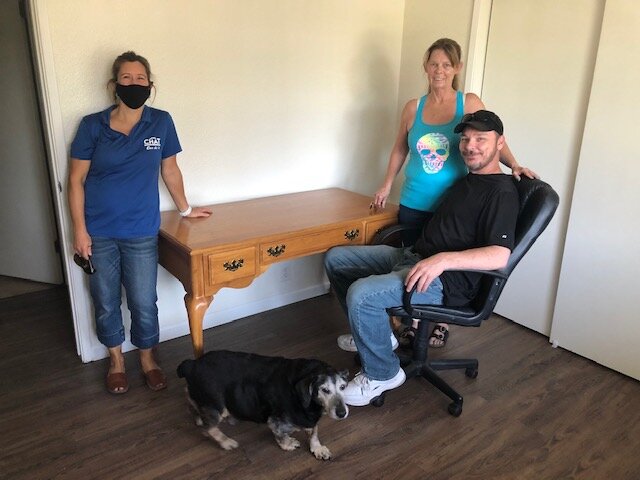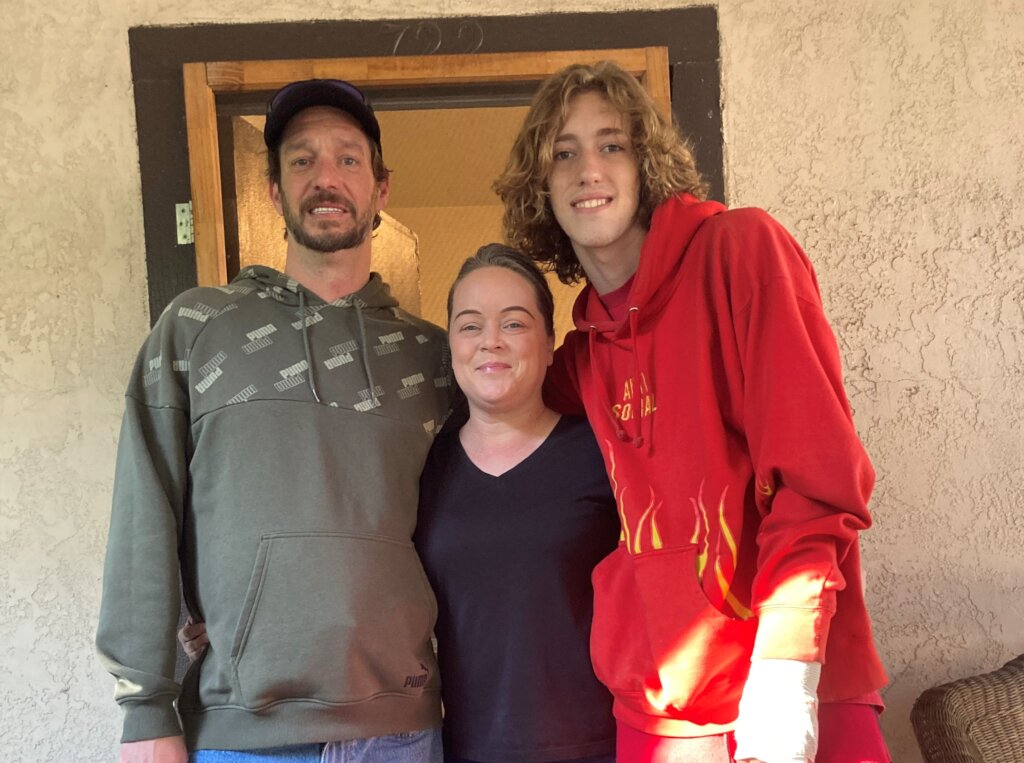 Links: