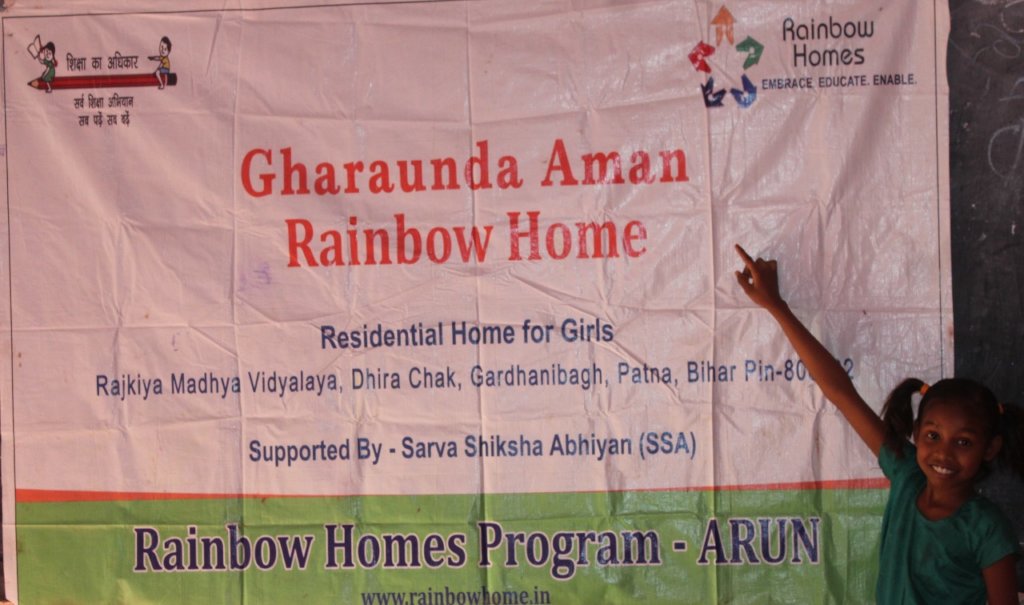 A brief update on the support
About Rainbow Homes: The Rainbow Homes program for girls and boys is an 'Open, Voluntary, Non-Custodial, Long-Term, Residential, Comprehensive Care' program to enable the mainstreaming of children from street situations in India. This means children are not locked up, they have made a conscious decision to leave the street, come and stay in the home, the environment is not regimented and there is a plan for the education, nutrition, healthcare and future employability of every child. Rainbow Homes programme works in collaboration with the local government, civil societies and other likeminded groups & individuals in every city by creating a movement for caring for these vulnerable children. The program has successfully reached out to over 10000 street children. Currently, we are running 56 homes, where about 5000 children receiving direct care in 10 cities in India.
Support: Patna is one of the Rainbow Home's operational cities where Rainbow Homes run 5 homes, covering about 450 children. The support received from supporters has been helpful in providing complete care for the children of Gharaunda Vikasaarth Rainbow Home for 1 and a half months. All these children received safe shelter & protection under the care of 11 caregivers in the home.
Gharaunda Vikasaarth Rainbow Home runs within the premises of Dhirachak Government Middle School, Anisabad, Patna. There are a total of 78 girl children living in the home where 11 caregivers are placed to extend comprehensive care programme to these children. Through the support of funders from GlobalGiving, children could access to the following major facilities & activities:
The support raised from GlobalGiving has been diverted to the above-mentioned program in Patna.
The children are provided nutrition and academic training as a measure of the ongoing programs.
Now as winter is approaching and the second wave of Covid is rampant, the life of children still remain to me largely under secured and restricted movements. The socio and emotional impact is being catered by regular counselling and interactive sessions.
A lot of focus is on hygiene, prevention and protection against catching the virus.
The program is still in need of continued sustained support towards the needs of the program. Due to the economic slowdown, the CSR funds have dried down and there is an imploring gap in the provision of digital and online academic engagements for the children.