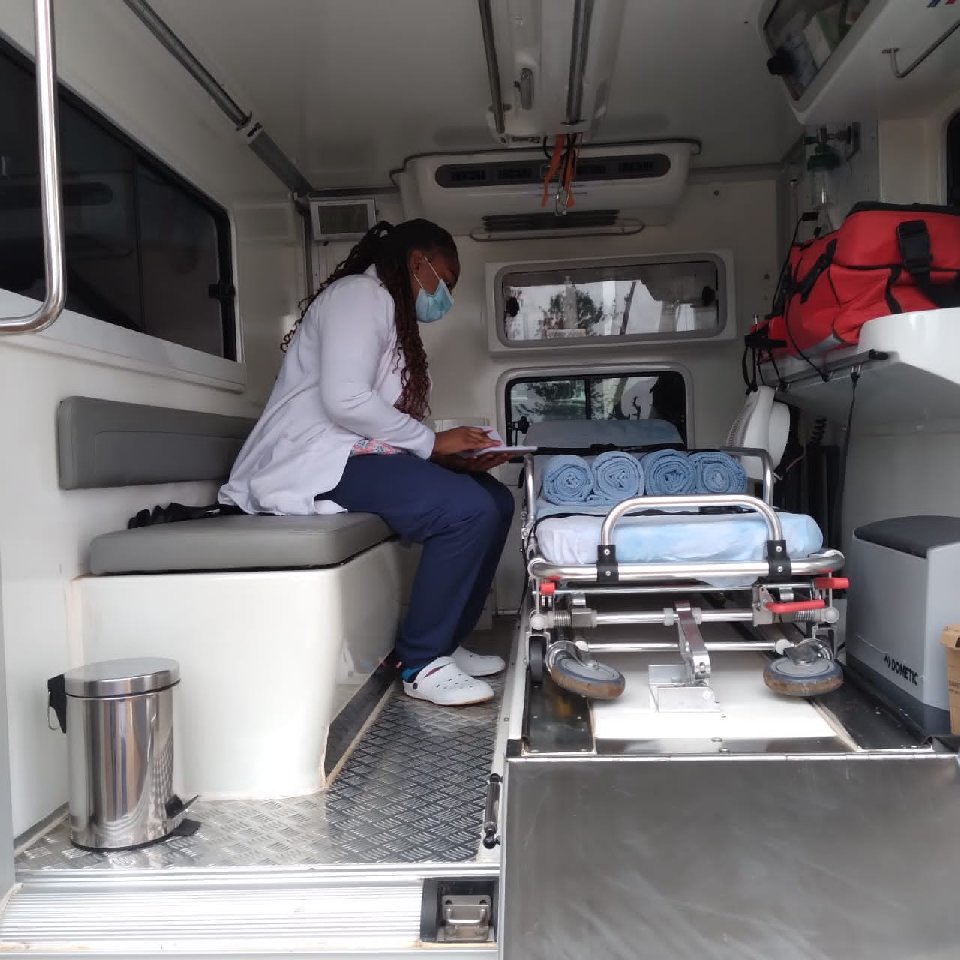 The first case of COVID-19 in Kenya was reported just over one year ago. Since then, CFK has been conducting a coordinated, multi-level response. To date, our Tabitha Medical Clinic has collected more than 4,700 coronavirus samples for testing, and our team of trained Community Health Volunteers (CHVs) continues to support contact tracing and sensitization efforts throughout the community. The team at Tabitha Maternity Home was recognized by the Gates Foundation as Frontline Heroes for ensuring continuity of care for expectant mothers throughout the pandemic. In late 2020, CFK purchased and began operating an ambulance to provide affordable emergency transportation to Kibera residents.
Since handwashing is a critical and cost-effective part of reducing the spread of infectious diseases like COVID-19, CFK dramatically expanded its water, sanitation, and hygiene (WASH) project over the last year. Our team has installed more than 1,500 household and community handwashing stations, distributed more than 15,000 liters of locally made soap, and led soap-making demonstrations throughout the community.
Most recently, in collaboration with CFK's Education and Livelihoods team, the WASH project partnered with local schools to ensure that teachers and students had the knowledge and resources they needed to safely return to in-person learning. After a 10-month hiatus, schools across Kenya reopened in January, but many public and private schools in Kibera lacked critical resources such as masks, soap, and operable handwashing stations. In response, CFK has worked with 88 schools to:
Install handwashing tanks

,

Renovate handwashing blocks

,

Make soap and lead soap-making demonstrations to help schools save money,

Distribute informative material to combat misinformation

,

P

rovide hygiene kits, masks, sanitizer, and thermal guns.
Newly recognized as the CDC's lead implementing partner for WASH in informal settlements, CFK will be expanding its WASH activities to additional informal settlements this year, drawing on the lessons it has learned to impact thousands more.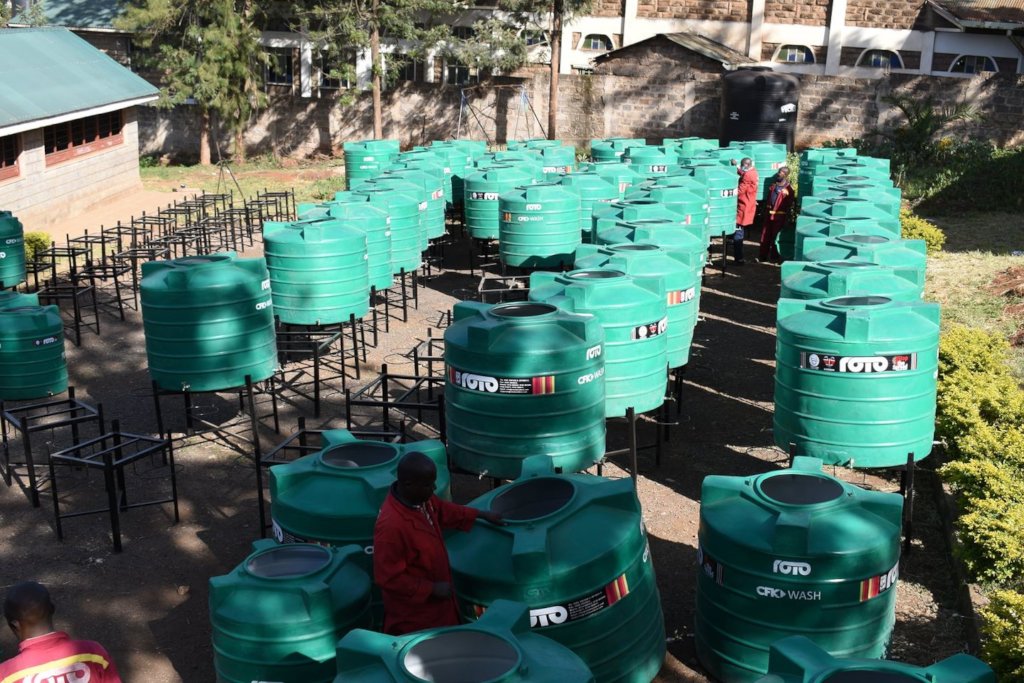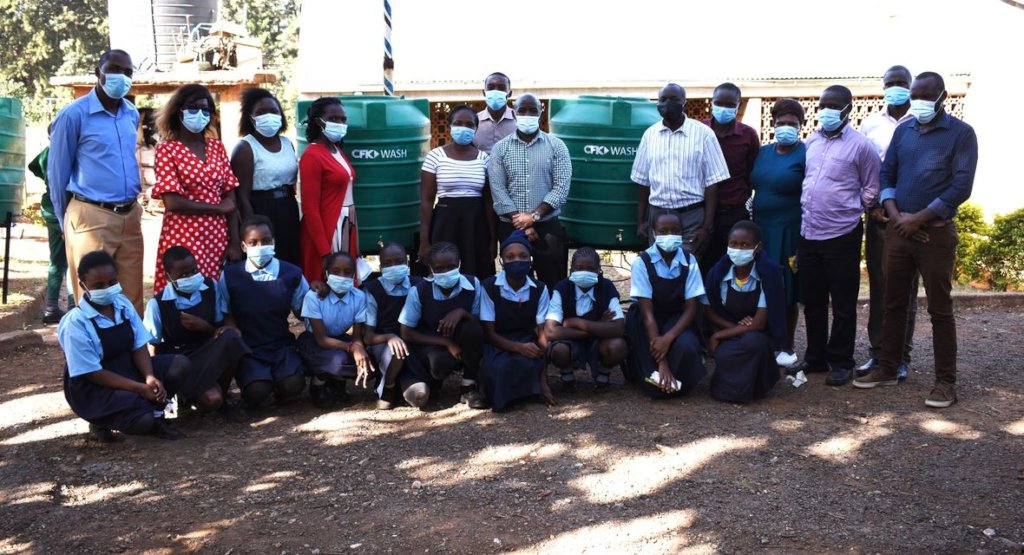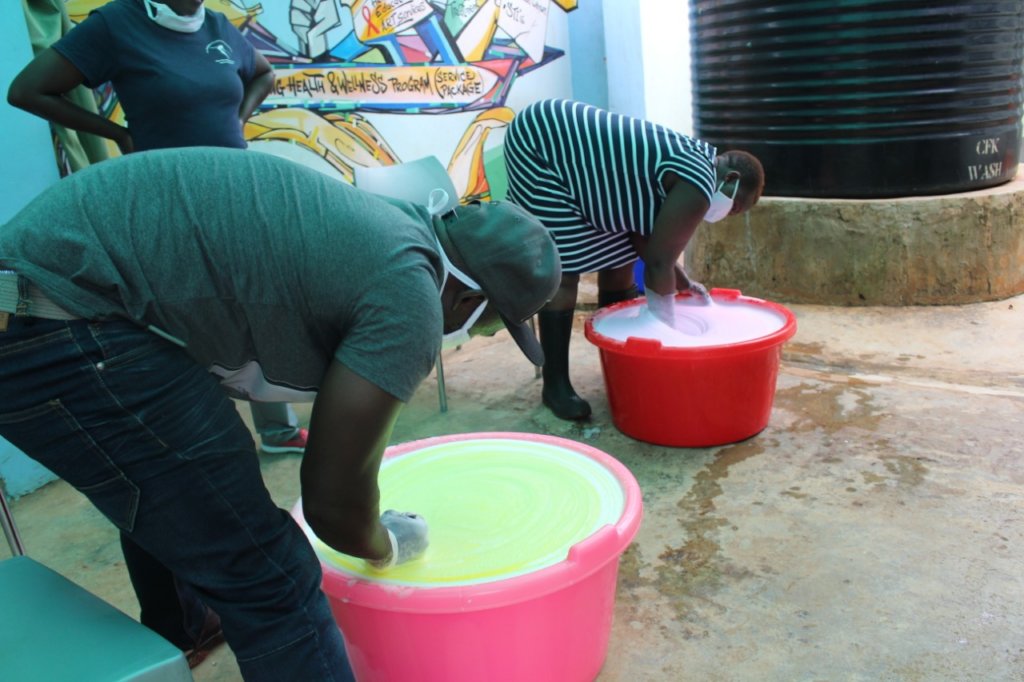 Links: