Under normal conditions, NYF focuses on addressing pediatric malnutrition as it occurs in rural communities whose access to health resources and data-backed nutritional wisdom is limited. In 2020, we quickly learned that the pandemic had shifted malnutrition risk dramatically. Remote farming communities were safe from COVID exposure due to the strict travel restrictions and were able to continue working on their land as usual. Now it was urban populations facing the greatest danger. These same urban populations—particularly their children—were also at the greatest risk of contracting the virus and developing severe symptoms. These risks were compounded by malnutrition, which significantly decreases immune response.
Thanks to support from friends like you, NYF was able to launch two new COVID programs in response to this crisis: Community Nutrition Kitchens and Lito for Life. While we've paused the Nutrition Kitchen program for the time being, our team on the ground has continued to distribute bags of Lito ("super flour") to families in urban areas of Nepal. This program is ongoing.
As you may already know, the lito flour is prepared by NYF staff members in our very own Nutritional Rehabilitation Home. Our team members roast, blend, and grind the corn, wheat, and soybeans themselves using traditional Nepalese methods. The ready-to-eat Lito is then packaged by the kilo, and special care is taken to avoid viral contamination.
Our latest update is that through Lito for Life, we have produced over 5,061 kgs of ready-to-eat, nutrient rich Lito and distributed it to families experiencing food insecurity. Recipients include pregnant women, children in hospitals, families without access to work during lockdown, homes for the elderly, and free food distribution points in Kathmandu.
Thank you so much for supporting our work!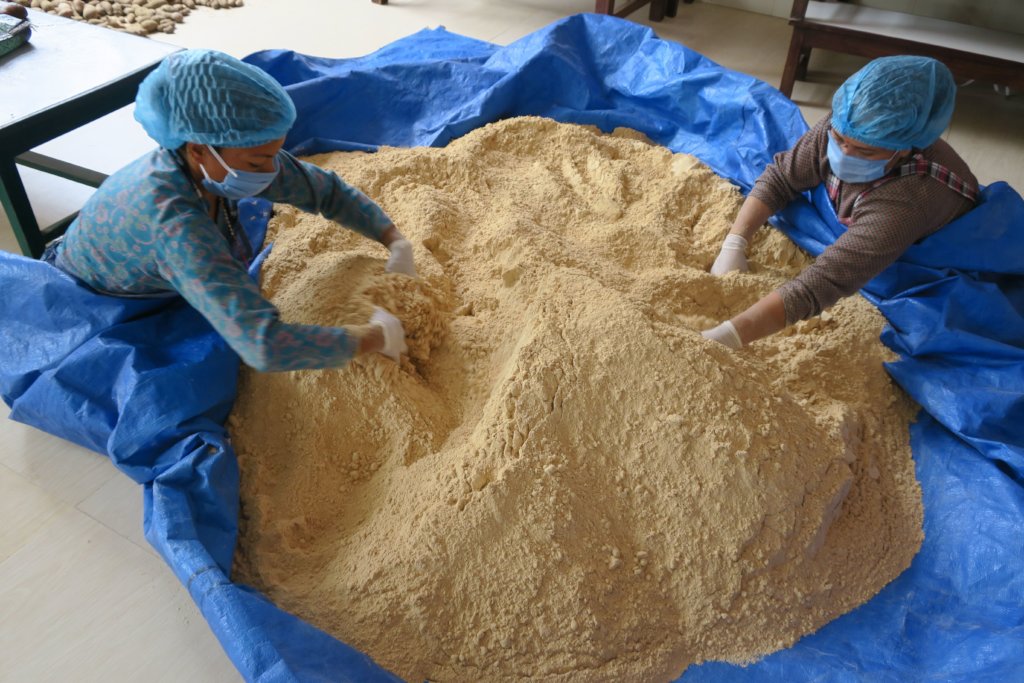 Links: