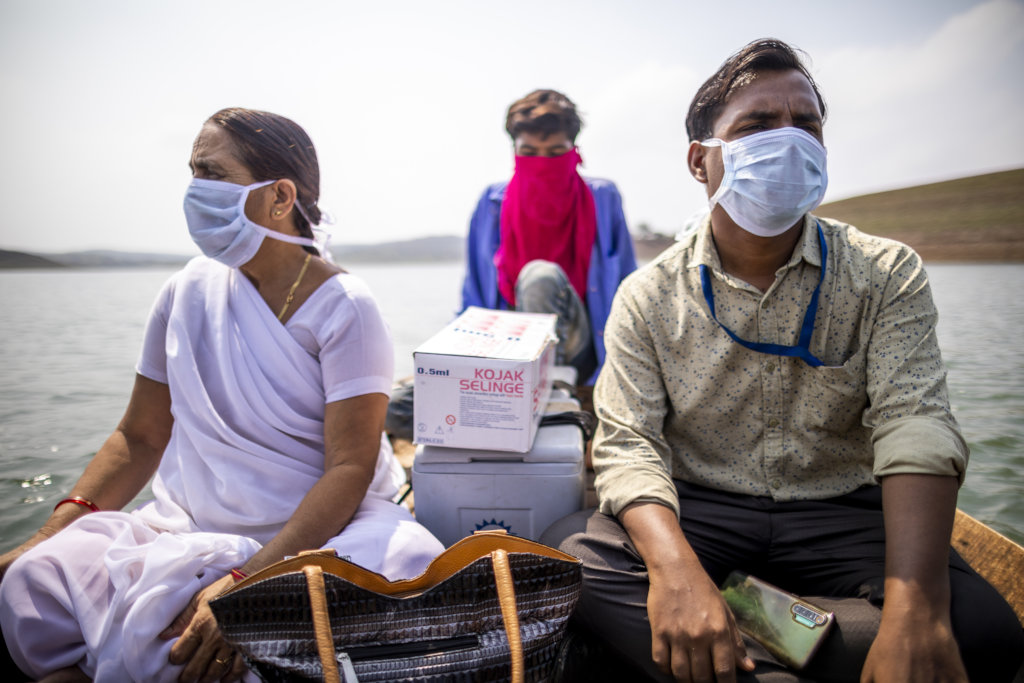 Dear Friend,
Over a year into the COVID-19 pandemic, it continues to perpetuate an unprecedented health, socioeconomic, and human rights crisis which is taking its toll on the most vulnerable worldwide. The pandemic has threatened hard-won gains to protect and advance children's rights to adequate health, nutrition and education, and has the potential to cause irreversible damage to the social and emotional development of an entire generation. As of October 19th, 2021, more than 240.6 million COVID-19 cases and 4.89 million deaths have been reported globally. Yet these figures likely underreport the devastation, especially in low- and middle-income countries, where surveillance, testing capacity and data availability can be limited.
Before the pandemic, UNICEF reached approximately 45 percent of the world's children under the age of five with vaccines each year. Alongside governments and global partners, UNICEF is committed to ensuring that decades of progress made in child health is not lost due to COVID-19. UNICEF delivers results in the most critical areas through various avenues, including the Access to COVID-19 Tools Accelerator (ACT-A). The ACT-Accelerator is a ground-breaking global collaboration to accelerate development, production, and equitable access to COVID-19 tests, treatments, and vaccines - all supported by a strong health system - to reduce mortality and severe disease, restore full societal and economic activity globally.
Despite the significant achievements of the ACT-A collaboration so far, access to COVID-19 tools remains grossly unequal. For example, as of September 13th, 2021, 0.7 percent of people in low-income countries were fully vaccinated against COVID-19, compared with 55.3 percent of people in high-income countries. As a lead implementation partner for ACT-A, UNICEF is uniquely placed to address the implementation challenges that exist in low- and middle-income countries and close this equity gap. The Access to COVID-19 Tools Accelerator is the only coordinated multilateral global mechanism designed to equitably reach vulnerable populations around the globe with COVID-19 vaccines, treatments and tests. Through this unprecedented global coordination, UNICEF and partners have:
With your generous commitment to this work, UNICEF and partners will deliver two billion vaccines, 165 million therapeutics and 900 million tests to low and middle-income countries in a safe and equitable way.
In Partnership,
Kelly Procida