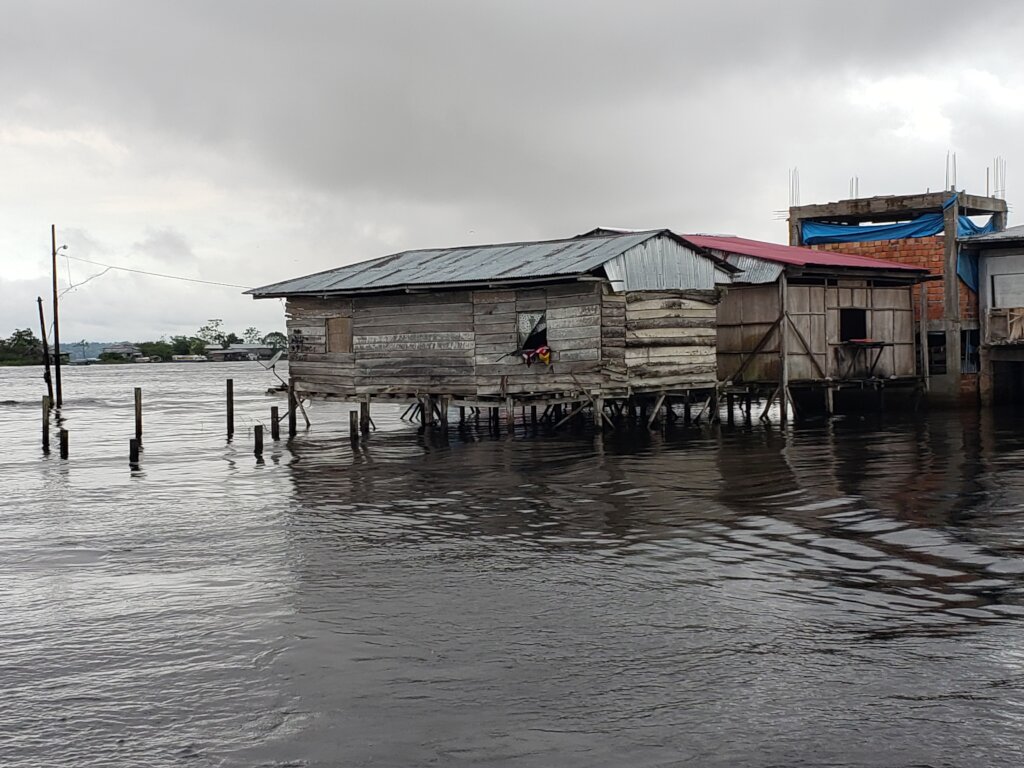 Our sincere thanks to all of you who made this campaign a success! We met our goal and were able to meet many medical needs in rural communities in the Peruvian Amazon. As most Peruvians are now vaccinated, and Covid-19 ceases to be such an immediate threat to life and health, we are now re-tooling to tackle the broader spectrum of heatlh issues in the region. We will still be working to contain and treat Covid-19 of course, but hypertension, diabetes, family planning, neonatal care, geriatic medicine and many other needs haven't gone away in the meantime.
In July 2022, we will be engaged in training 25 community health workers from rural communities on the Orosa, Ampiyacu and Apayacu and associated rivers, and in April we will be conducting our first full-fledged medical campaign on the Ampiyacu River since the start of the pandemic. We are working our way back to a new "normal", and by 2023 we expect to have our full suite of medical service trips and other activities underway again.
As we close out the current campaign, we are starting four new campaigns, three of which have a health emphasis, while the fourth is environmentally focused.
1. Supplying medications to our Orosa River rural clinic - we need about $800 per month to meet the medication needs for this clinic which serves 10-12 communities with a total population of 3000-4000 persons (patients from another community which does have a government clinic often come to our clinic, hence the "fuzzy" numbers). Medications in Peru are a fraction of the cost of what the equivalent meds would be in the US, so although $800 doesn't seem like much, it really does amount to a sizeable supply of basic medications for treating allergies, high blood pressure, diabetes, parkinsons, wound treatment, joint and muscle pain, headache and dehydration and much more.
2. Training of community health workers at our Madre Selva Biological Station on the Orosa River. This training is being done in conjunction with MGY organization. MGY has worked with us for several years doing such training, and this year we are working at expanding the number of trainees, and also working to supply them with essential materials (blood-pressure cuffs, thermometers, stopwatches, basic medications, dental hygiene materials, wound cleaning supplies and the like.
3. Supply of medications for our Ampiyacu River medical expedition to Bora, Huitoto and Ocaina indigenous communities, some of which are extremely isolated with very poor access to medical care. We are looking to raise $4000 por purchase of medications in Peru, and plan to leave a medical kit with the health promotor from each community (those same health promoters will be invited to participate in the July training session)
4. With climate change rapidly reaching the crisis point, we are also working on reforestation at our field stations and with neighboring communities. We are planting and providing seedings of high quality timber and fruit trees that can be planted in marginal or degraded areas, and which serve to prevent erosion, provide wildlife habitat and serve as a long-term and living bank account for local people. We have been doing this for many years, but are planning on building better planting beds that will make maintenance of seedings much easier and which will promote survival of seedlings, particularly during dry spells.
As always, we can't do these things without the support of people who genuinely care about our planet, the people who live here, and the environment which supports us all. Once again, our thanks to each of you for enabling us to do what we do.
All the best!