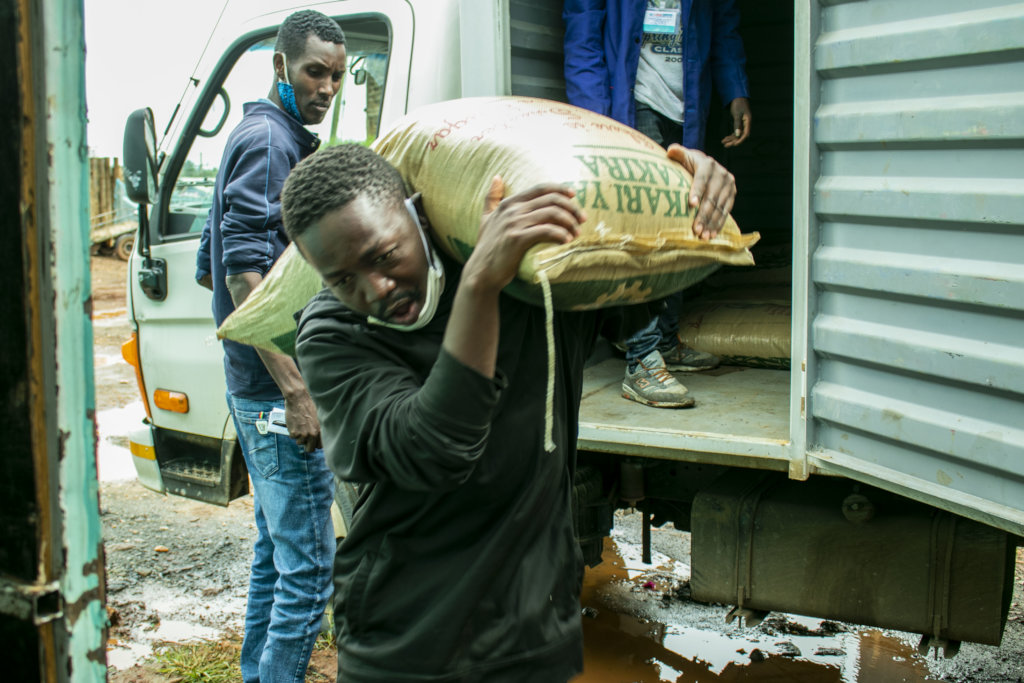 Greetings from Project Elimu,
The year 2020 was to mark the 25th anniversary of the Beijing Declaration Platform for Action which was intended to be ground-breaking for gender equality. Instead COVID-19 pandemic came causing limited gains made in the past decades. The pandemic is deepening pre-existing inequalities, exposing vulnerabilities in social, political, and economic systems which are in turn amplifying the impacts of the pandemic.
Families in Kibera and other informal settlements where Project Elimu is active have been hit hard not only being unable to afford three meals daily but also the rise in teenage pregnancies and gender-based violence.
In Kenya, the Ministry of Education designed measures for the continuation of learning through distance online platforms like radio, television, and the Internet. However, these strategies have Just widened the inequality gap.
Further, with the loss of livelihoods particularly in Kibera, some children have been forced into income-generating activities to support their families' survival which made them more vulnerable for early pregnancies. Also, school closure has stopped the provision of school meals and sanitary towels which we now deliver through our partner local kiosks within Kibera.
Teachers and staff of community-based schools have sunk more into poverty and now fully dependent on handouts or government casual works for survival.
Our Food Basket.
Our food baskets are being picked in different locations like our Centre, Partner Kiosks, and also delivered directly to vulnerable members within the community.
Our Basket entails 5 - 8 Kgs of Maize, 2kg Sugar, Bar soap, 2kg Rise, and Baby Porridge. All our food is sourced through our local Kiosk to enable them to stay in business.
Our Approach.
Through your continued support, we have been able to reach some of the most vulnerable members within our community tattling to 374 Families that have directly received four supplies since April 2020.
Using information from our students we were able to identify families whose breadwinners are sick, Children lead families and disabled people within our community. ensuring that the support is reaching the most deserving members and being done every third week depending on the donations we received.
Open Kitchen for Adolescent Girls
With the closure of schools in Kenya, teenage pregnancy has been on the rise and Kibera is one of the hot spots. We are organizing daily meetings at our safe space with 15- 23 adolescent girls, this is held within the COVID 19 set Regulations by the Ministry of Health Kenya. They get to discuss issues around Sexual Reproductive Health and Rights and During the meeting, they get a lunch meal which they make themselves. The Kitchen has enabled them to develop a strong bond and empathy towards others building a strong peer support system.
We are touched by your continued generosity. We had not foreseen how long this crisis would continue. unemployment is on the rise. Thank you for making a difference in the lives of the people in Kibera especially now when our world is extremely uncertain. Our fundraiser is still on and please do share it through the Link; Food pack For Kibera families.