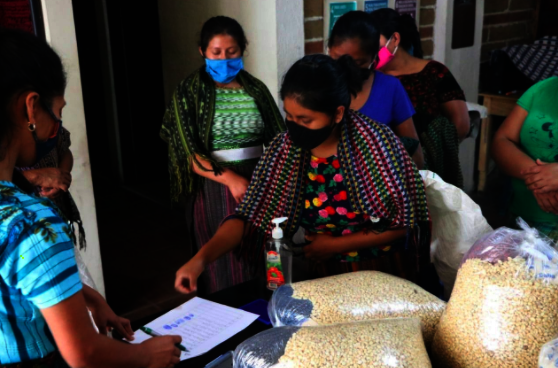 In Santiago Atitlán many families live day-to-day, and most of our people dedicate themselves to commerce, be it products from their land, shop, or handicrafts. Now that we do not have the visits of tourists, all the local stores are closed, and many people have not been able to leave town to work in the city or in other departments due to government restrictions. The economy has been gravely affected. In this time of COIVD-19 many people do not have a job and many times they struggle to get food for their families of each day. That is why Cojolya has taken the initiative to ask generous people for their donations so that we can support the neediest in our community.
This week, we delivered our second round of packets of groceries to families around the town. The food packages included corn, as it is our everyday staple and a portion of primary food for indigenous people. It also included beans and sugar, so that the needy people and their families can go to bed on a full stomach.
It is satisfying to see people happy to receive a bag of food, knowing that with this they would feed their children in a time of crisis.
On behalf of the people who received this support, we want to say a huge thank you to our donor base! Each donation makes these sorts of distributions possible for our team and they go directly to the local community needs!
In other news, recently, it was also possible to visit the children that ordinarily benefit from our Mano a Mano para el Desarrollo program at their homes to deliver new reading and writing brochures, as well as a basket with cookies and sweets, since due to the current situation parents do not have any money to buy any sweet or chocolate for children.
For this reason, we wanted to share with the children this small gift to be able to cheer them up a little these days since they stay at home helping their parents with the housework and solving the reading and writing exercises that the program sends them every fifteen days. It was a small treat for a continued couple of months without seeing friends or being in school!
With donations from kind-hearted people, the weavers are finding work to financially support their families during these critical times, which we, like many around the world, have been hit hard by the economic and social restrictions. We cannot thank you enough for helping to make this possible! Your donations are essential in providing much-needed relief during this moment of crisis.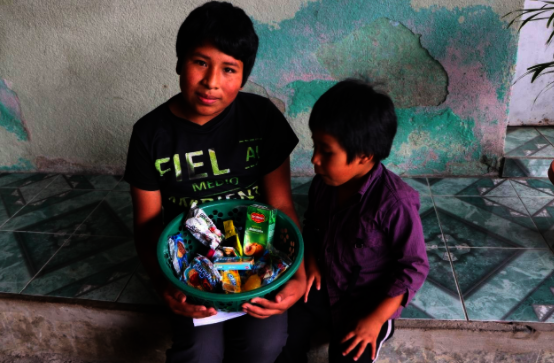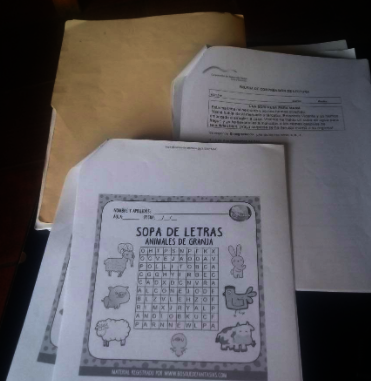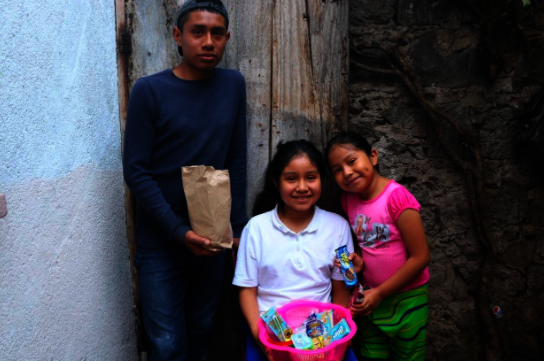 Links: