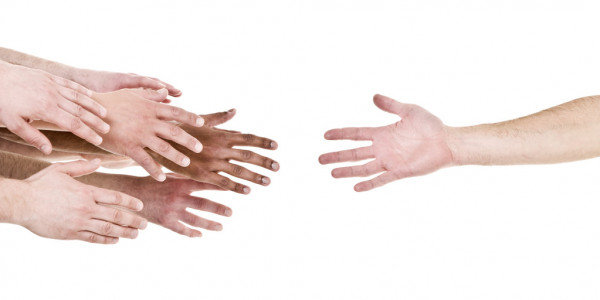 The past 13 months have taught us that hope is an essential to sustain us through troubled times. In Ireland, as in many countries, the tight lockdowns, deaths, uncertainty about the future, loss of physical contact, employment and general freedoms that many consider 'rights' have taken their toll. It has meant that many people's resilience levels have been stretched.
It is a special privilege to be able to offer support and encouragement at this time to those who are overwhelmed and struggling with despair. Our counselling department has been busy over the last 3 months with a variety of different cases but for most, the pandemic has intensified the issues they are facing. So many are grieving alone at present, or struggling with anxiety over the unknown that it is hard to normalise what is far from a 'normal' event in our history. Many have been entertaining suicidal thinking as an escape.
At the beginning of this year we undertook a confidential evaluation of our counselling service with clients, to check if what we were offering was accomplishing all that we hoped it might. We were really encouraged with the feedback we received and would like to share a few of the comments made by participants:
'a professional and compassionate service worthwhile and beneficial'
'I've been to other counsellors in my lifetime and I couldn't see any way of improving this service'
'I found the counselling fantastic, really helped me to get through my difficult time'
'I experienced a balance of integrity, compassion, patience, wisdom, safety and understanding'
'Thankful for the service and grateful for the dedication and heart behind it'
'Counsellor kind, respectful and warm, calm and confident in manner and gave me hope in a difficult time'
''It was helpful to process out loud with someone and found it brought a lot of clarity'
At times it feels that our small charity Hope Trust is ideally positioned for these times; we feel encouraged and strengthened to know that it is 'reaching its target'. It would be good to expand the work we do and that is our aim for 2021. In her book, The Gift, Edith Eger describes hope as 'a willingness to cultivate within yourself whatever kindles light, and to shine that light into the darkest places'.
We thank all those who have helped us to shine a light in dark places.