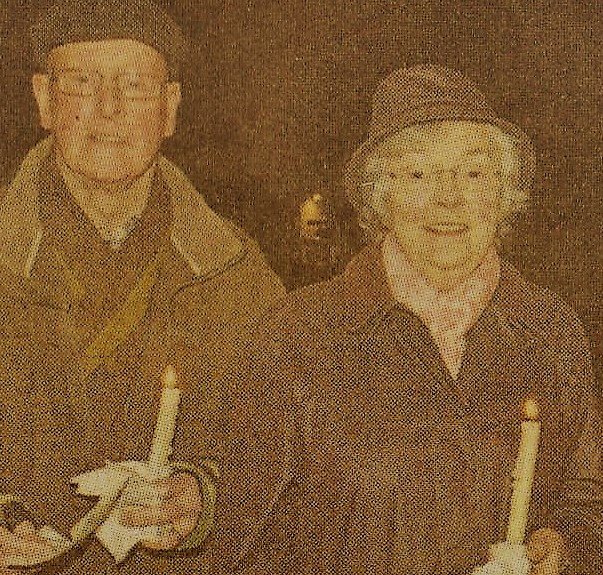 The last quarter of the year Hope Trust has been engaged in counselling a number of different issues, including suicidal ideation and self harm. We also completed another successful bereavement support group in the Galway area. It was moving to see those attending responding to help and support that was offered, some having been stuck in their grief for many years.
We also like to be involved within the community to identify with those who may be struggling or feeling isolated, to that end we organised the following.
The Hope Trust undertook a Candlelit Walk from Athlone Castle to the Town Centre on the 31st October to show public support and solidarity for those who have lost loved ones to suicide. Around 40 people gathered outside the Castle to proceed on a candle lit walk to the Athlone town centre. The main focus of the walk was for the local churches and community to demonstrate support for those who have been affected by the loss of a loved one to suicide. The event was planned by Hope Trust, a local charity formed to offer a Christian response to the high suicide and self-harm issues in the Midlands.
The evening ended with flute music followed by prayer for all husbands, wives, children, brothers and sisters, aunts, uncles, colleagues and friends who are grieving a loss. Thanks were also offered and prayer for the Gardaii, emergency services and volunteers who respond to traumatic incidents. Lastly prayer was offered for all those who are struggling with suicidal thinking and an appeal for them to hold on, reach out for help and believe that there is a purpose for their lives, even if they have lost sight of hope at this moment.
Whilst 2019 reflected a suicide rate that had decreased over past years, there are still too many deaths. Thankfully there are more people responding to calls to talk or receive counselling.
We thank GlobalGiving and those who donate to our charity for your part in helping us to reach out to those who are struggling.
God bless you and your families!