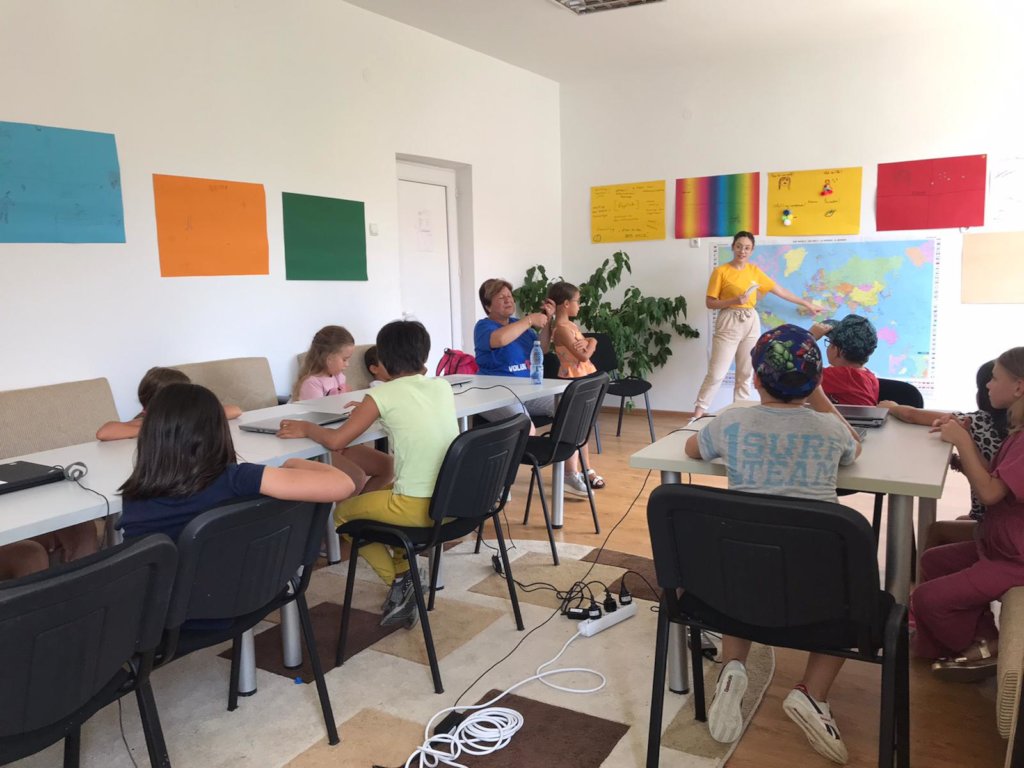 Dear supporter,
We hope you are well and you are managing to stay afloat amidst these rough times we are all passing through.
As we all know, children probably are the most vulnerable to these constant changes and instability we are facing. We are continuously doing our best to support our most vulnerable groups and create activities for them to help them through these challenges.
As part of our constant efforts, we have been coordinating this week an English Summer Camp for over 60 orphans, in partnership with a Swiss charity called WeTomorrow. During this week, WeTomorrow volunteers have conducted English classes, educational and sport activities for orphans in the area. In the afternoon, all volunteers have helped transform a mundane meeting room into one of the best educational centres for orphans. The room has been equipped with desks, 8 laptops, a videoprojector, bookshelves, and a nice castle with stairs for them to relax and read. We aim to fill all of the bookshelves with over 1000 books for children aged 6 - 18.
It has been a hectic week for everyone involved within the project. Om Saturday, the 14th August we will conduct the handover ceremony, where the WeTomorrow group will present their work of this week.
The multimedia centre will serve over 120 orphans on a regular basis and we are most delighted that we could offer them such an opportunity.
You are more than happy to join in our project and support with whatever you can. Every small step in the right direction counts.
You can find a small sneak peak at the work volunteers conducted this week.
Again, thank you and happy weekend everyone.