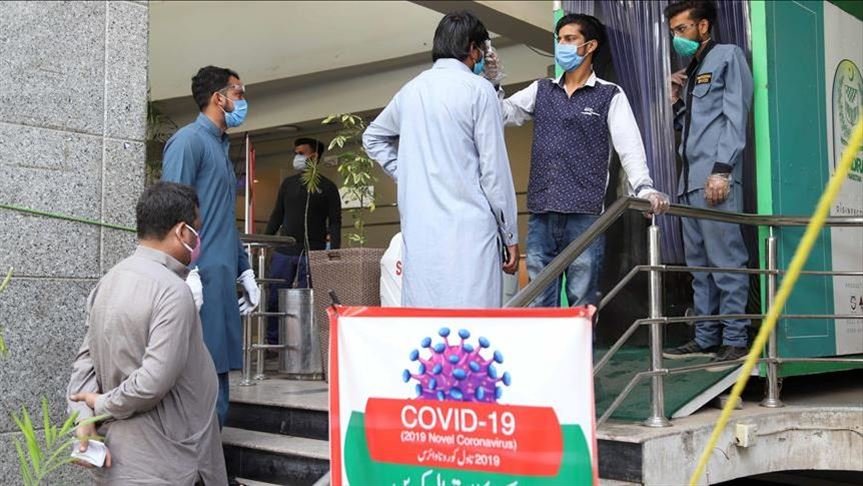 As a healthcare entity, Fatima Memorial Hospital (FMH) has been increasingly focusing on the safe care promise, outlining the many steps that have been taken to protect the patient as well as the healthcare professionals. That includes virtual check-ins (Telemedicine i.e. launched recently), screening at all our entry points, universal masking, social distancing through rearranged waiting areas, and enhanced cleaning, especially for high-touch spaces. There are countless patients who are delaying urgent or necessary follow-up care in order to avoid contact with COVID19 at the hospital, as a result of which there is a negative impact on their health and well-being. We at FMH really want to offer some reassurance and get that message to our valued patients that it's safe to come back to the hospital when they're in need.
As soon as the Pandemic hit Pakistan, we moved quickly to run what was actually more of a public service announcement focused on stopping the spread of COVID19, providing sources for accurate information and sharing resources with our patients & healthcare professionals about when and how to access care. We've also worked to develop culturally relevant messaging that aims to engage patients with their families and raise awareness about the need to be cautious and avoid contact with COVID19.
COVID19 in Pakistan is on the rise again as cases surge amid second wave. Fatima Memorial was amongst the first teaching hospitals to declare a Covid-19 Isolation Ward and Critical Care Unit during the COVID-19 pandemic. Following were designated for COVID-19:
COVID-19 Isolation Block – 11 Beds
COVID-19 High Dependency Unit – 2 Beds
COVID-19 ICU – 9 Beds
Separate Filter Clinic for screening of all OPD patients to prevent cross contamination.
Operation Theaters for COVID – 19 patients – 2
Delivery Room for COVID-19 patients - 1
Necessary personal protective equipment (PPE) for the safety of clinical, paramedical and support staff was also arranged through donations. Additional 4 hand washing facilities were provided at entry points of the hospital. A walk-through disinfection tunnel was also installed at the main entrance to mitigate infection. Patients were encouraged to maintain a safe social distance in waiting areas.
Since the cases are increasing, we as a hospital are preparing for the worse. In order to do so, the hospital requires support from the donors so that in the dire situation, the hospital is able to cater to the needs of the patients and most importantly the paramedic staff.
More and more awareness sessions on Covid-19 are being arranged for all clinical staff in collaboration with the World Health Organization. The Infection Control Department conducted training sessions on the donning and doffing of PPEs, hand hygiene for clinical & paramedical staff, disposal of COVID-19 waste, public awareness sessions regarding safety measures.
So far Fatima Memorial has treated more almost 150 patients and still counting. The biggest challenge for this charity based institution is the arrangement of equipment such as PPE Kits, Masks, Ventilators, which are key essentials for saving lives. The frontline staff is at risk at all times and require protective gear in order to cater to patients. A number of patients are moved to the ICU where ventilators are required and unfortunately, the hospital does not have enough ventilators. As a healthcare facility, we are doing whatever we can to save lives, however, there have been cases where the hospital could not take more patients due to non-availability of ventilators.
Based on the above facts, our valued donors are requested to facilitate the hospital through donations so that all required equipment can be procured timely.
Our donors have always supported us and we would like them to continue doing so especially in these testing times.
Thank you.