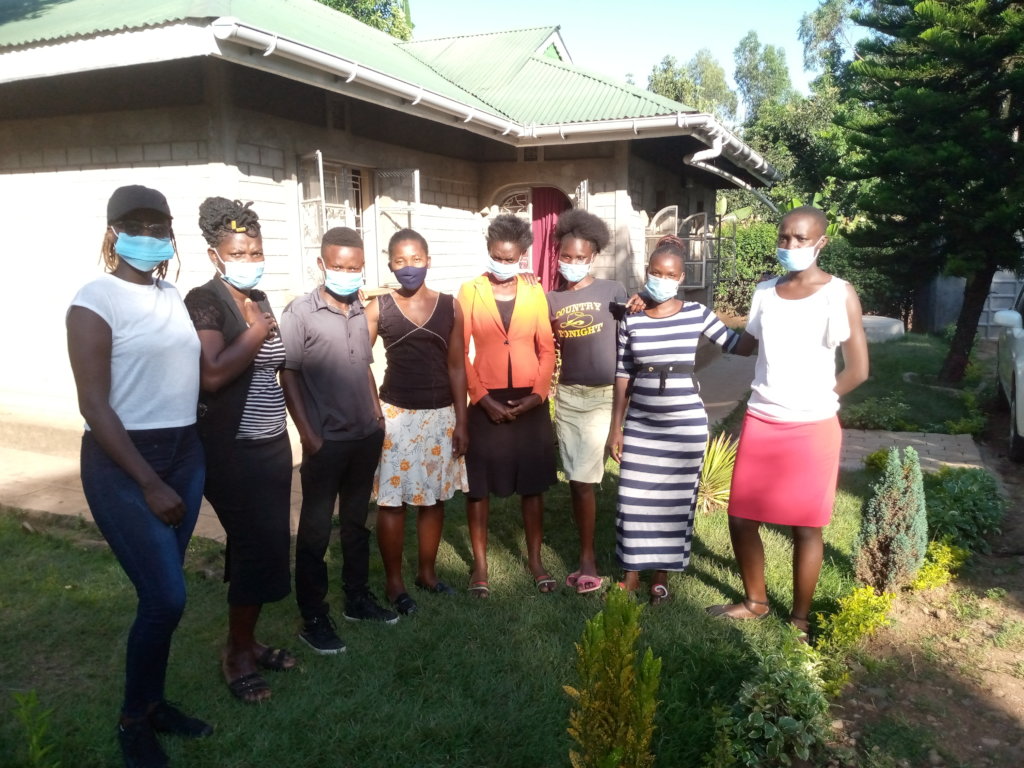 EMPOWERMENT WORKSHOP REPORT FOR SHUJAAZ GROUP
ON 4TH -7TH JANUARY, 2021
INTRODUCTION
This was the first workshop COPED conducted after COVID-19 pandemic outbreak. This was a group of young women and girls who were pursuing a course in Food and Beverage Production and got interested in having the Imagine workshop. This became a great eye opener even on the course they had been taking for the last 4 months.
With strict observation of COVID-19 mitigation rules, the 15 women went through the 4-day Empowerment Workshop and exhibited great transformation. These women were very pathological on the first day of the workshop and as the days went by, they changed their focus to pay attention to their visions.
What went well
These women left the workshop more self-aware than they came. It was evident that most of them had not taken time to really understand who they were. This was a golden opportunity that they found to do self-reflection.
They got to look into their core beliefs and their sources of personal power to sustain their growth.
The women left the workshops with compelling visions that they developed during the 4-day workshop. They had a chance to learn and craft compelling visions for their lives-what they didn't know before.
The women had chance to assess their belief systems, identify the beliefs that limits them and transform the limiting beliefs they discovered. This was a great thing that they learned in the workshop and they discovered a lot of limiting beliefs that had hindered their growth.
All the women left with powerful affirmations and Visualizations that they are working on.
Examples :
Sarah:
Awareness: "I do not forgive easily. I keep hurts for as long as I live".I know this has affected how I relate to people some of whom are my family members whose support I need for my Growth. I know how bad I feel when I see these people and how much I suffer emotionally as I try to cover my feelings. In the long run, I remain feeling sick, tired, unhappy and hurt afresh. I don't like these feelings and I wish to remain sober and avoid these feelings.
Vision: To let go my hurts for a healthy and peaceful state of mind.
Transformation:
Limiting belief: If I forgive someone who hurt me, then it means that I am weak and I can't deal with them.
Turn around: I forgive as an act of love to myself and this gives me strength and power to be in charge of my life
Growth:
Affirmation: I easily let go hurts, I am healthy and peaceful!
Visualization: I see myself lying down in a pack and enjoying the peaceful environment. Seeing the trees, the birds flying in the air and feeling the freshness of the environment, I am peaceful!
Caroline:
Awareness: I have always worked very hard in life but I am still poor. I always envy the rich and wonder why they have too much such that we are left with none. When a rich person comes to buy my groceries, I sell to them more expensively than I sell to a person I feel is poor. I feel the rich have too much and they should share. My business has collapsed severally and it never picks. My financial status has remained very low, yet I work daily. I struggle to provide food and clothing to my children. I am unable to provide all basic needs for my family.
Vision: To have finances that will enable me meet all my needs comfortably
Transformation:
Limiting belief: I come from a poor lineage and so I am bound to be poor.
Turn Around: Poverty is created just as Wealth is also created. I choose to create wealth.
Growth:
Affirmation: I am wealthy and I meet all my family needs promptly and with ease.
Visualization: I see my children and I shopping in a mall and we have our shopping basket full of items and in my wallet is KShs.100,000
What needed Improvement
There were a lot of sharing that the women wanted to do but because of limited time, most had to be postponed for the next meeting.
Most women thrive on small scale businesses that they do on daily basis. Having them for 4 consecutive days from morning to evening means they have closed their businesses for those 4 days yet they need to provide for the family. This wasn't budgeted for and yet had to be sorted.
The COVID-19 pandemic affected the number of the participants. Many wanted but we had to limit the number to the capacity our venue would take with social distance put into consideration.