Rocket Stoves Taking Off & Over 1000 Health Patient Visits to the Clinic over 7 Days!
Since our last report in early 2019, Indigenous Health Solutions (IHS) has made excellent progress in integrated development in remote Papua New Guinea.
Lift Off: Growing success in rocket cookstove adoption is changing lives for the better
Because the Suowi Ankave people live in isolation in pristine nature, surrounded by mountains made of stone, household goods that are common throughout the world are rarely found. One of the challenges to the introduction of low fuel, low emission cookstoves has been that only families who own cooking pots can use them to cook their meals. Only families that have had a child atend school in a town, or have had someone go away to work on a sugar or other plantation ususally have a pot. Traditional cooking among the Suowi Ankave requires a large open fire that consumes large quantities of wood and emits thick smoke. Garden food, and sometimes game, is placed into hollow bamboo and put directly into a large open fire for cooking. Previously such cook fires were found in the center of the living space. People would cook, eat, and sleep around the fire; the fires were kept burning throughout the night so that the heavy smoke will deter mosquitoes.
As people have learned that such heavy smoke contributes to the frequent and often fatal respiratory illnesses in their children, as well as to chronic lung disease among older adults, many households have moved their cook fires outside and have accepted sleeping under mosquito nets. One of Indigenous Health Solutions' important interventions in 2018 was the introduction of fuel-efficient and low soke emission stoves. When the rocket stoves were first introduced one year ago the reception was tepid.
Things have changed as experience grows. During our latest outreach in April 2019, people were eager for the new shipment of cookstoves and more people wanted a cook stove then there were units available. The desire for this new technology spans families with young children to older people with bad teeth, who crave softened food. These stoves use small pieces of wood and scrap that are lighter and easier to find then large logs; they are also easier to keep dry, and the heat is high, cooking food very quickly, even at the high altitude of the Suowi Valley.
During the recent outreach, some families expressed that they were unclear about the rocket stoves and their benefits. One our early adopters, Jyen-nii , brought her rocket stove to the green next to the Indigenous Health Solutions Health Center. There she demonstrated how she starts a fire in the rocket stove and and cooks kau kau (sweet potato) on it. The assembled crowd who had been unclear about the device were astonished that the kau kau was soft and ready to eat in five minutes! Many gathered around happily accepted a piece wrapped in banana leaf from Jyeen-nii.
Indigenous Health Solutions and Eastern Highlands Provincial Health Authority Rural Outreach, long term partners in this work, conducted the April 2019 outreach together at the solar IHS clinic. Over seven days, the team had 3 clinicians seeing an average of 70 patients each per day. Suowi Valley is not the only hamlet of isolated clans in the area. Within a few days after the start of the outreach groups of people from two and three days walk away began showing up seeking services; they started walking with their sick, their babies and older children when they heard the plane land. Pneumonia remains a top killer of children in Suowi Valley; several severe cases that were nearly fatal were seen during the outreach. Obtaining a solar powered oxygen concentrator and vaccine refridgerator are top objectives for the next year as IHS looks forward to continued steady progress in this work of caring at once for our planet and the people who depend most directly on it for survival.
Thank you as always, for your generous support. Remember to check out the Ppaua New Guinean wild grown Arabica specialty coffee on offer in the gifts section of our website, link below.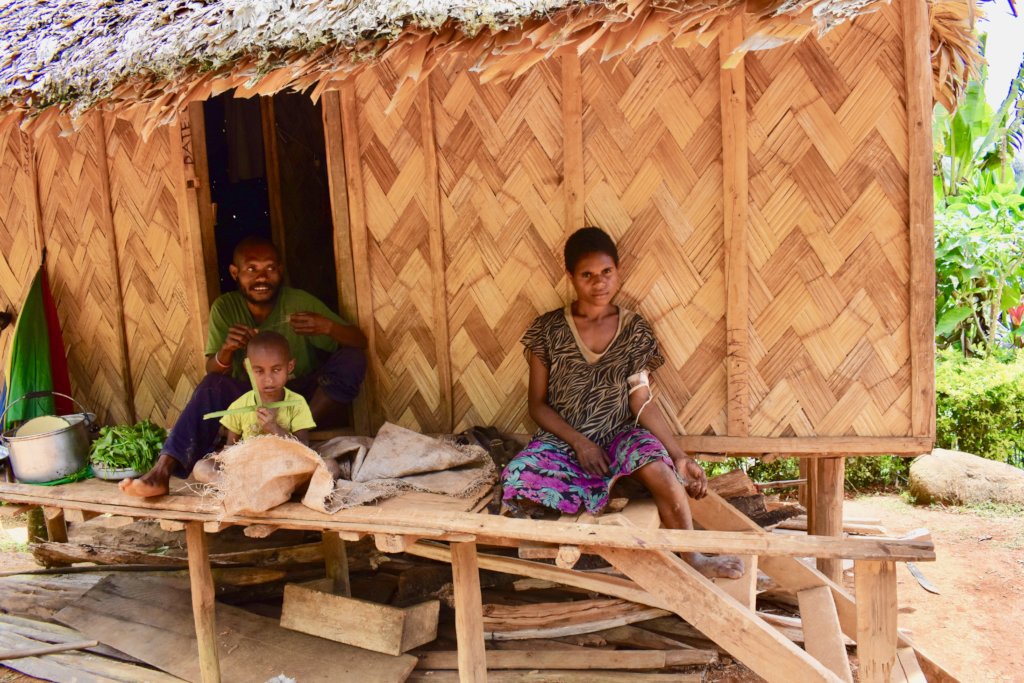 Links: