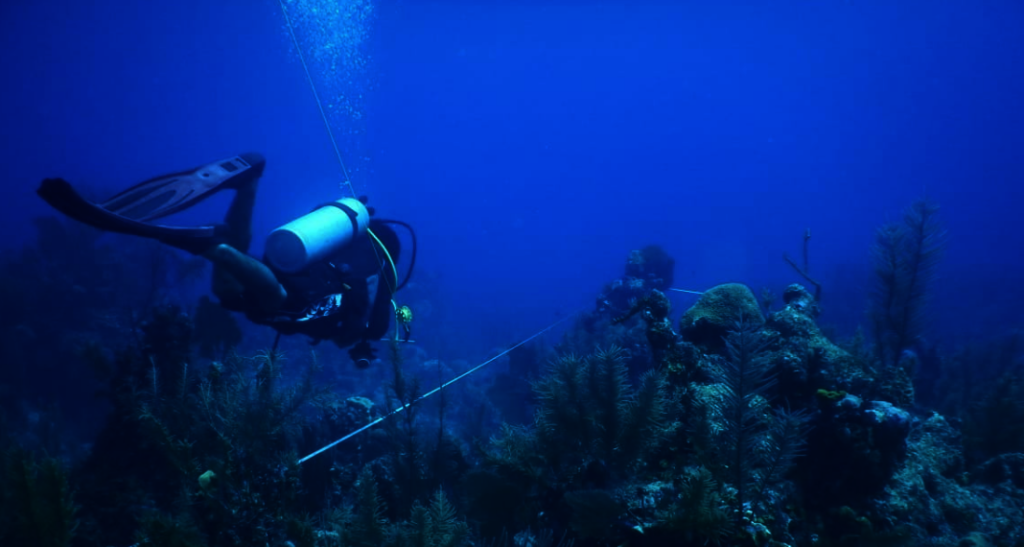 Blue Ventures Conservation, an organization with almost ten years' experience of working in the region on lionfish management activities, presented the project called "Establishing effective lionfish management in Belize's fish replenishment zones". As mentioned before this project aims to manage the invasive lionfish population in Turneffe Atoll Marine Reserve, with support from the area manager Turneffe Atoll Sustainability Association (TASA), through the development of effective and collaborative lionfish control methods, providing a model that can be used in Belize's other MPAs, as well as across the invaded range.
Even though the pandemic is still affecting, they were able to develop important activities. From March to September, two Lionfish Working Group (LWG) meetings took place in April and August, which covered review and discussion of recommendations for lionfish control in fish replenishment zones, updates on lionfish control within Turneffe and the Northern Belize Coastal Complex.
Conversations continue with the Belize Fisheries Department (BFD) in regards to the white paper which contains the recommendations for lionfish control in fish replenishment zones in Belize. Another important topic discussed was the restarting of lionfish processing at the National Fishermen's Cooperative (NFC). The US-based startup Olacoral, co-founded by a young Belizean entrepreneur, recently signed a contract with the NFC to process and purchase lionfish and joined the LWG. Since doing so, 2,759 pounds of whole gutted lionfish has been landed and processed at the NFC.
Blue Ventures supported TASA to develop a lionfish control plan, which was launched in May. TASA implemented the lionfish control plan, at Turneffe Atoll Marine Reserve (TAMR), in June, July and August and undertook a review of the plan with Blue Ventures in August. Through the control diving developed by TASA a total of 131 lionfish were removed.
The continued support to control this deadly species, has been able thanks to your help.
You are part of our team and we appreciate your help.
Thank you
The MAR Fund Team