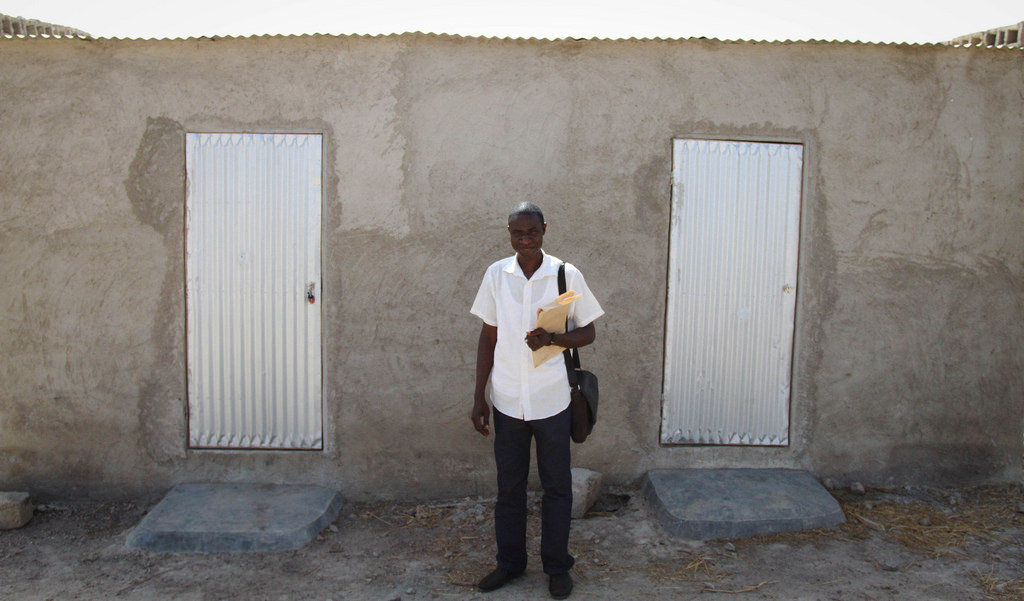 Paige is GlobalGiving's Champion for Customer Bliss in our office in Washington, DC. During a trip to Senegal, she had the chance to visit some of GlobalGiving's projects. Here is her postcard from the field.
After 15 hours in a sept-place from Dakar (7-passenger peugots that are a common form of transportation in Senegal and often carry goats and chickens along with their human passengers), and a blissful night's sleep, I woke up to meet with Dondo. He is Neighbor Ape's team member on the ground in Kedougou, Senegal. He is one of the co-founders of OBARAR, the village association working with Neighbor Ape.
Our first stop was the the new dormitory being built! I was lucky enough to have not only the company of Dondo, but also of one of his fellow OBARAR co-founders, and a missionary who had worked in their village for 30 years. "They're patrons now!" he told me, proud of how these young men have become leaders in their community.
It's easy to see the improvement this dorm will bring to the kids' education – a safe, new home away from home! The average number of years a student stays in school in Senegal is 8, meaning most children leave school before going into high school. To battle this statistic, OBARAR is building the dormitory so that students won't need to travel back and forth daily on the miles of asphalt, dirt and bush separating their homes from their schools. This makes going to, and staying in, school much easier for these students.
They were well on their way to having the students in the dorms for the school year ended – it appeared their biggest project was getting the fence finished (which they were working on at the visit). This will also involve the community members, as they'll help to create the bamboo-grass half of the fence, giving the parents in the community ownership over this big project.
It's is inspiring to watch the OBARAR team get excited about the progress. "This will be a place for all students who need a place to stay in Kedougou," he friends continues, "no matter what village they are from. If they do not have family here, they may stay here with us."
To finish off our day, I was invited to visit the house where the kids are currently staying, a clean and nice rented home that they're quickly outgrowing. Putting laughing smiling faces to this project, really drives home the point: these kids want to learn, and this project is allowing them to do so.