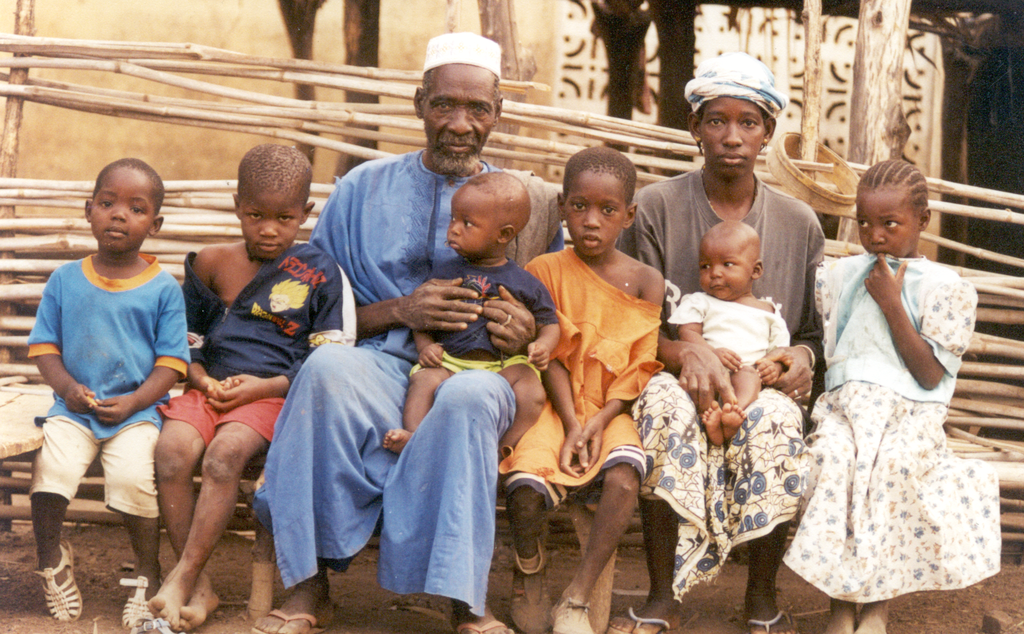 This is a busy time of year for Neighbor Ape! We have several bits of pretty good news to pass along! First of all, Anna, the student we sponsor in nursing school in Dakar, has started her internship at a pharmacy. We are incredibly excited that Anna has made it so far. There were a number of times where she became somewhat discouraged given the difficulty of her program, but she stuck with it, and she is almost finished. Even better news is that she plans to leave the capitol city of Dakar and return to her home town of Kedougou, putting her skills to work here where they are really needed!
This year marks the 3rd year that we have been able to donate a year's worth of school supplies to the village of Djendji. This is the biggest village in the vicinity of the Fongoli chimpanzee group's home range, and the people of Djendji have greatly facilitated our project over the years. They are very interested in chimpanzee conservation, and elders in the village are genuinely concerned that future generations should be able to experience the beauty of the area, including the wildlife, that they have been able to experience during their lifetimes.
Our dormitory construction project should be finished very soon! Beudick children that will be attending school in Kedougou this year represent a record enrollment! As soon as the boy's quarters are finished, everyone will move from the buildings that OBARAR (a Beudick non-governmental or non-profit organization based in Kedougou, which Neighbor Ape works with on educational and healthcare projects) is renting to the new dormitory that Neighbor Ape has helped construct with the generous donation of Drs. Jewel Slesnick and Harold Marder. Additionally, Neighbor Ape will sponsor at least 2 schoolchildren here from the village of Tenkoto.
We will also be sponsoring 3 girls (Nadege, Katherine & Natalie) in grades ranging from middle school to high school in Tambacounda, a larger town between Kedougou and the capitol of Senegal, Dakar. We will continue to sponsor Alex's schooling in Kedougou, where he is still in primary school.
Neighbor Ape is extremely proud to be able to support a variety of educational projects and, of course, could not do so without your support! An education is very much valued in Senegal, and children and parents alike are very grateful to us and to our donors!