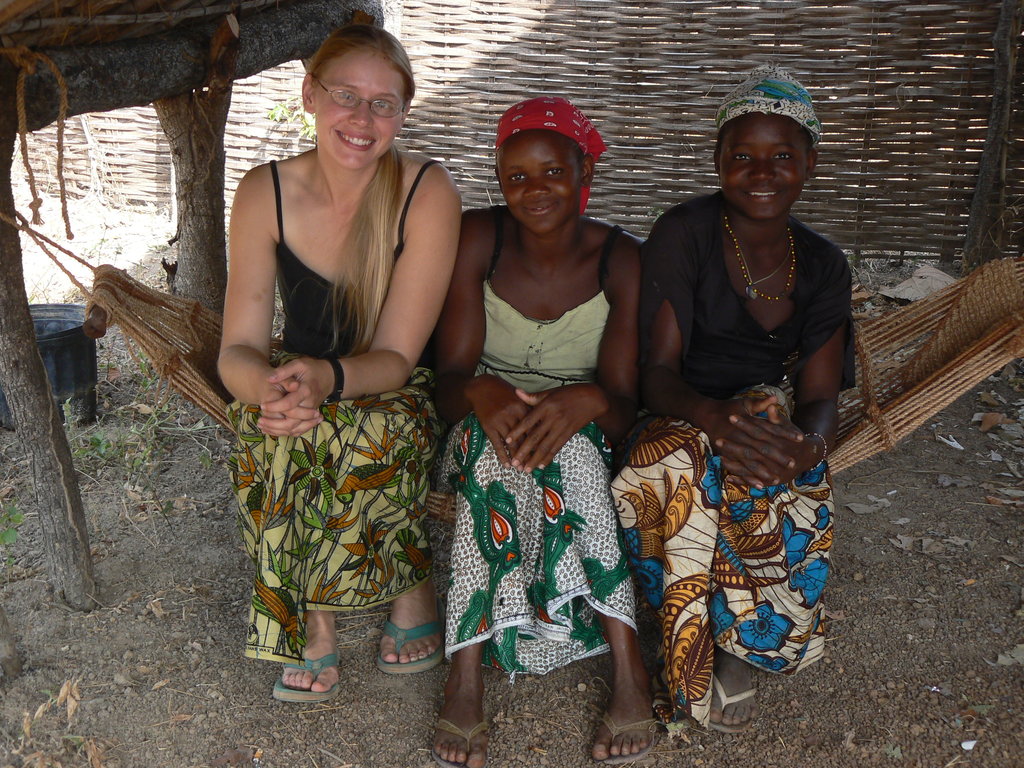 Since Neighbor Ape was initiated in 2008, we have been involved in various projects that support people in rural southeastern Senegal in efforts to provide for their well being as well as the chimpanzees that we study, which live alongside them. In addition to supporting a team of eco-rangers, who patrol areas for signs of chimpanzees as well as conservation problems, this past year we have been able to provide support for a number of schoolchildren, buy supplies for a school and help start building a dormitory for rural children.
Specifically, we provided a year's worth of school supplies to the village of Djendji, within the Fongoli chimpanzees' home range area, for the second year in a row, giving all children an equal opportunity to have access to the necessary supplies associated with this free public village school. We've also been able to provide mosquito nets to the village of Fongoli, which also lies within the Fongoli chimpanzees' home range area, for the fourth year in a row. This past year we supported three children from rural southeastern Senegal in school in Kedougou: Alex and Nadege Kante attended Catholic mission school and, we supported Allamouta Camara's extra costs associated with public high school. Additionally, we supported two children from Kedougou [Katherine and Natalie Kante] in Catholic Mission School in the regional city of Tambacounda, as well as one young woman from Kedougou, Anna Boubane, in nursing school in Dakar. This support has been ongoing since 2006 and has varied in terms of the number of students supported, usually from 7-9 students. Finally, with the generous donation of Harold Marder and Jewel Slesnick, we are helping the Senegalese association OBRAR to build a dormitory so that Beudick children from the village of Thiobo can attend high school in the town of Kedougou.
In terms of our chimpanzee conservation efforts, we have funded several eco-rangers (in the villages of Angafou, Bandafassi and Lande in southeastern Senegal) who survey chimpanzee ranges for signs of these apes but also help identify and communicate any conservation problems or conflicts with people in these areas to us. We have conducted our second series of Conservation Workshops this year, also in the area of southeastern Senegal, including these same villages as well as several others, for a total of over a dozen different workshops, some of which involved multiple villages. In addition to educating the people of these areas about chimpanzees in general, we also return to discuss questions and real or potential problems they might have with chimpanzees living in their area (for example, crop raiding), and we end the series with a presentation on the problems that chimpanzees themselves face. We have started on a third workshop series, in conjunction with the Faleme Chimpanzee Conservation Project in the northern and eastern portion of this part of Senegal, targeting two villages at the beginning of this phase: Kharakene and Bofeto.
Links: