Project Report

| Jun 16, 2021
"Suraj" recovering a severe motor vehicle Accident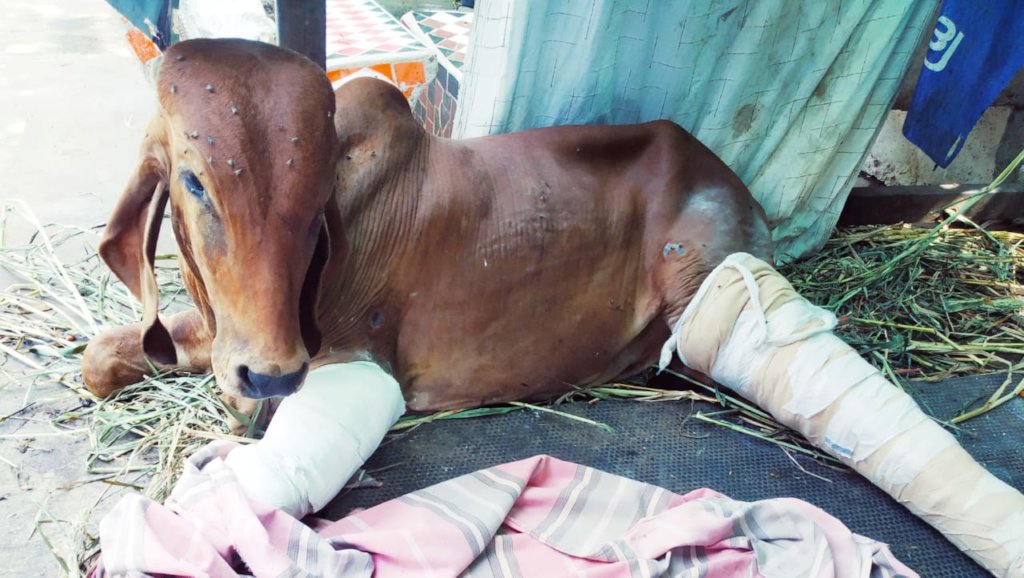 Increasing traffic and abandoned stray animals are causing deadly road accidents in Ahmedabad. Many of these accidents are fatal sometimes, which can cause a life of a human and an animal. Many abandoned cows roam around on the city street searching for food, water, and a peaceful shelter to get protection from the harsh weather condition. In Jivdaya Charitable Trust, we receive many heart-wrenching cases of these abandoned cows. Today we will be sharing the story of 'Suraj,' a beautiful brown calf that was a victim of one of those road accidents.
'Suraj,' a calf brought to Jivdaya by a rescue group after meeting with an accident with a speeding car. Poor Suraj had a fracture on his left hind leg and was in immense pain. But he was in good hands, and our team of doctors soothes his pain and the fracture with a splint bandage. After a couple of days of treatment and care, Suraj is now doing great, and soon he will be moved to a permanent home.
Friends, treating a large species animal like a cow is not an easy task. Jivdaya does not have all the facilities or space to treat them. Still, despite all the odds, we try to provide the best treatment to all the animals and birds that we receive in our facility, and it is all because of your love and support that we can always deliver our best.
Thank you for being our strength.

Thank you all for saving many lives like adorable 'Suraj' with love, prayer, and your kind contribution.
People like you are constantly making a change and strengthening us to fight against all odds. We are proud to have you in our family. Thank you for being kind to all these speechless lives.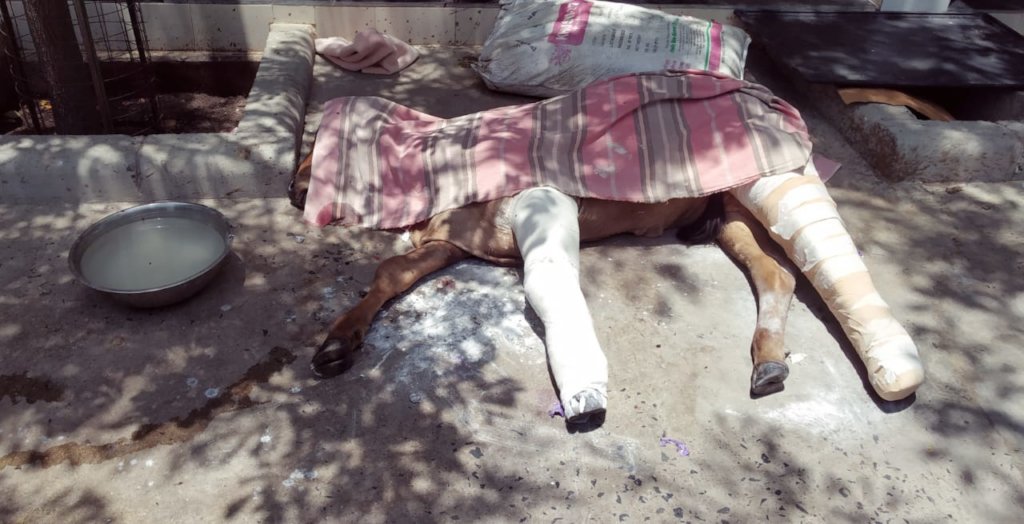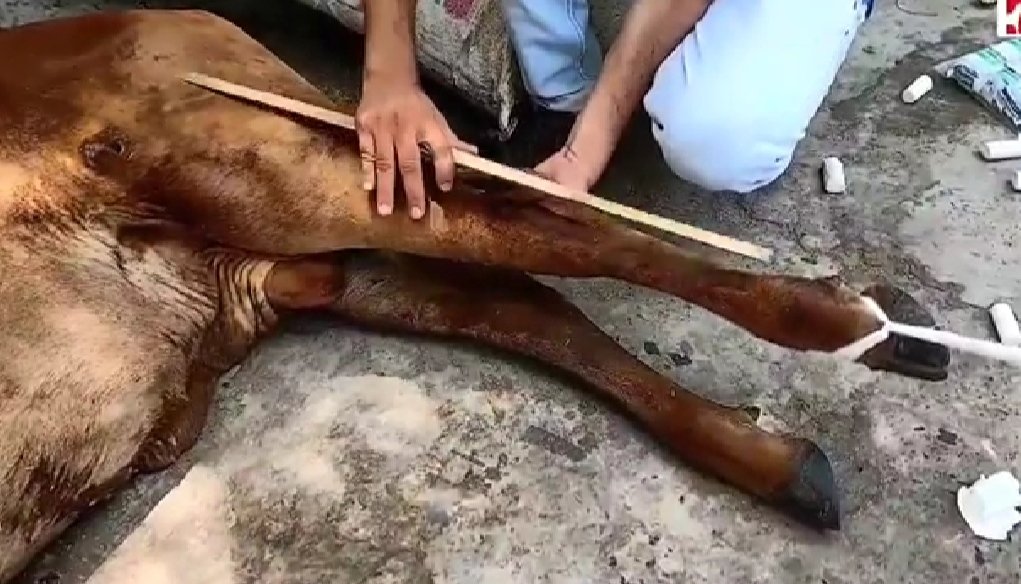 Links: