Project Report

| Sep 14, 2023
Conservation Education - September Update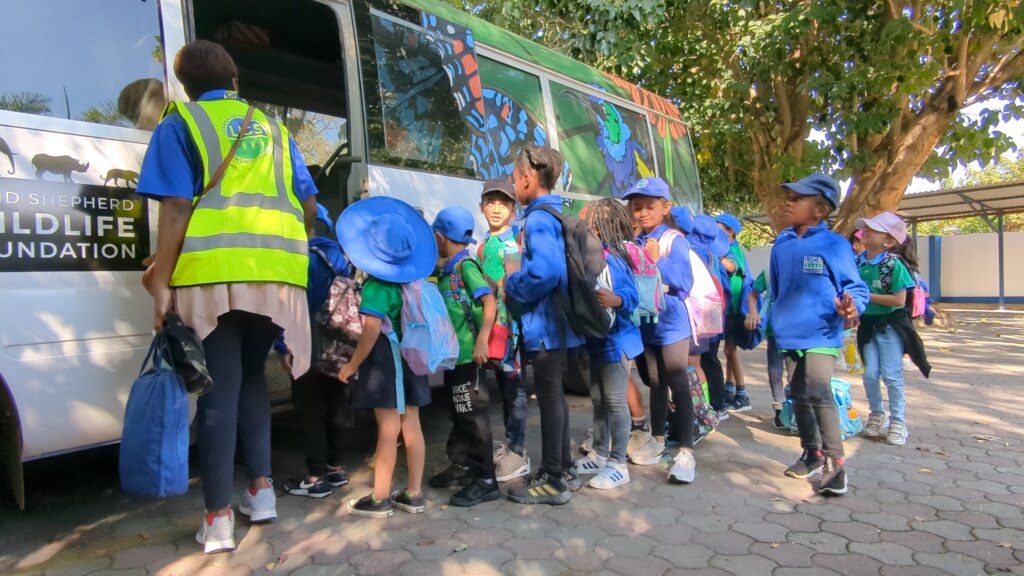 The purpose of the David Shepherd Wildlife Foundation (DSWF) education programme is to support children and young people to become effective advocates for wildlife conservation and biodiversity.
Our world is home to 1.8 billion children and young people – representing nearly 23% of the population. So, it's unsurprising the impact they can have on the communities they live in is sometimes underestimated and under-utilised.
We have been delivering free assemblies, talks, and workshops to schools, youth groups, and children's clubs in the UK for over 20 years – as well as supporting ground-based conservation partners with education programmes across Africa and Asia.
UK
Our aim is to support children to become advocates for wildlife conservation. So far this year, we have delivered talks and workshops to over 9,500 children in schools, libraries, and clubs. Talks to younger years include learning about tigers in Thailand, elephants in Zambia, and snow leopards in the high mountains of Asia. Older children are taught about the habitats around the world, local communities, and how wildlife rangers protect endangered species. This year, we have also been working in deprived parts of the country to deliver workshops to schools in these areas. Thanks to supplies donated by Derwent, children have received a sketch pad and pencil, and, with the help of wildlife artist Zoe Fitchet, they have learnt to draw their very own painted dog! Our education programme is going from strength to strength with a recent review of all our content by seven of our in-country conservation partners around the world.
Zambia
The Wildlife Discovery Centre has just celebrated its one-year anniversary! Recently, the Centre recorded its highest number of visitors in a single month – over 1,400! The new bus, sponsored by DSWF, has proven to be a big hit in enabling school groups from marginalised communities to visit the Centre. The colourful artistic design of the bus is incredibly impactful and makes the whole experience even more exciting and memorable for the children.
Zimbabwe
For over 20 years, we've been funding immersive educational bush camps in Zimbabwe, where communities live alongside painted dogs as well as other endangered species. The Bush Camp has conducted 17 free camps so far this year, bringing the cumulative total to 426 since the camp opened in 2003. The camp welcomed 469 students during this year alone, contributing to a cumulative total of 13,399 students since the programme's inception. These statistics reflect the impact and reach of the Bush Camp programme, empowering individuals with the knowledge and values to protect and conserve painted dogs. Through positive interaction with rural communities and children in Zimbabwe, the painted dog remains a symbol of strength, unity, and perseverance within the area.
Guinea
More than 620 children have participated in the environmental education programme so far this year, with six new schools joining the scheme. This summer, our partners have started to run environmental workshops with local communities during the school holidays. This will continue to raise awareness about the dangers of polluting the local environment, including the River Niger. Thanks to last year's awareness work, there has been a reduction in the amount of garbage thrown into the river and an increase in sign-ups to the local garbage collection.
Thank you for your support, without which, this work would not be possible. Together we can inspire the next generation of conservationists.