Project Report

| Jul 14, 2023
That Summer Feeling: Looking Back & Looking Ahead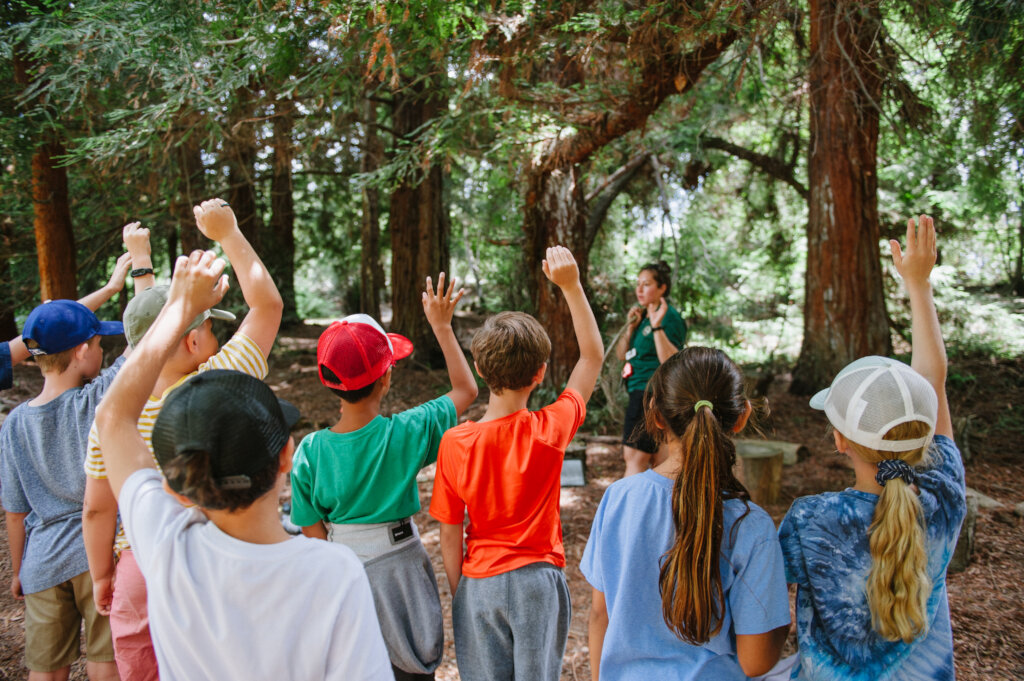 As gray clouds gave way to sunny days and blue skies these past few weeks, the busy spring at Inside the Outdoors and Orange County Department of Education has rolled into the mellow days of summer.
For Inside the Outdoors, the start of summer is marked by the return of our popular summer day camp at the Shipley Nature Center in Huntington Beach, which runs through the end of July.
Summer camp is a time for playful discovery: a time to try out a new silly camp name, which is immortalized on the "tree cookie" nametags that campers make when they first arrive, or to learn new songs and skits during the silly Song Fest that commences each camp day. It's a time to experiment with new crafts and make new friends; to venture down new trails and to build a personal connection to a special outdoor place.
At Inside the Outdoors, the start of summer also brings a chance to pause and reflect on the tremendous impact that we've had on Orange County's students over the past twelve months.
Together, ITO's small-but-mighty team has served over 80,000 K-12 students during the 2022-2023 school year. Teachers have joined us from Orange County's 28 school districts, journeying from every corner of the county to escape the confines of their classrooms and help their students connect science concepts to the natural world through our programs.
Guided by Inside the Outdoors' talented team of Field Naturalists, our young students-turned-scientists have ventured through the redwoods at Shipley Nature Center and explored the tidepools at Crystal Cove State Park. They've studied animals in the oak woodlands at Santiago Oaks and built models of the coastal sage scrub ecosystem in Irvine Regional Park. Our Traveling Scientists have brought science to schools, introducing students to the superpowers of our animal ambassadors and inviting them to explore the large-scale water and sanitation systems that keep Orange County running.
Whether they take place outdoors at a park or indoors at a school, all of our programs help students develop the environmental literacy competencies that they'll need to become our future environmental leaders.
This was also a year of firsts. We've heard again and again from our elementary teachers that their program with us this year was their students' very first field trip ever. For so many young students who have missed out on opportunities over the past three years due to the pandemic, their adventure with Inside the Outdoors was their first real chance to explore a local park, visit a nature preserve, or fall in love with the outdoors.
Your investment in our work has made all of this possible. Without you, we wouldn't have been able to provide these inspiratoinal experiences to so many students and teachers. You've helped us keep these opportunities accessible for tens of thousands of kids across Orange County.
Thank you for standing with us in this important work.
If you have a young scientist who is still yearning for opportunities to spend their summer outdoors, we'd love to have them join us for a week of summer camp at Shipley Nature Center this summer.