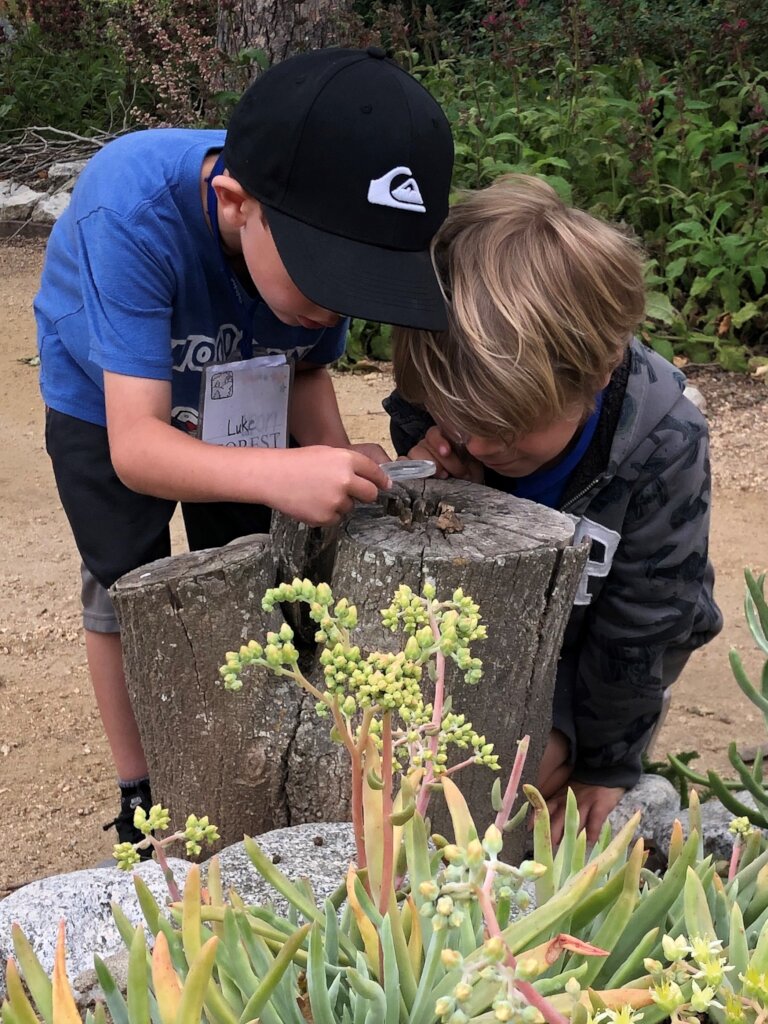 This morning, I stepped outside my front door to see a brilliant sunrise. Large puffy clouds were painted a on blue canvas backlit by the sun. Yesterday, I watched strong winds blow tree limbs across the pavement just outside my office. Two days before that, I looked out my window to see hail peppering my car and parking spot. Each of these experiences connected me to nature. It made me feel like the world was much bigger than me. The strength of the wind, the color of the sunrise, and the sound of the hail inspired a sense of awe in me.
What is awe and why does my experience relate to the work of Inside the Outdoors? Dacher Keltner, a scientist who has studied awe for many years, shared awe "changes your sense of who you are. You start to realize, I'm not a separate person, I'm connected to all these people." It is the feeling a person gets when they see a rainbow, a hummingbird, or a storm blowing through their neighborhood. It makes us kinder, curious, and even scared. But most importantly, it helps us develop a sense of the vastness of the world around us.
When a student steps off the bus at an Inside the Outdoors field trip in a local natural area such as Upper Newport Bay Nature Preserve, they often are seeing the place for the first time. Upper Newport Bay is an estuary that connects to the Pacific Ocean. I've heard students, parents, and teachers gasp at the beauty in front of them. They immediately want to explore, learn, and stay. They're surprised - wondering what lives in the estuary. One student breathed in deeply, sighed happily, and shared, "It smells like nature. This is the best day ever." That is awe.
To say that the day can be life-changing for a student is not over-exaggeration. Take Gloria, a fifth grader who spent a day many years ago on an Inside the Outdoors field trip. Gloria had an encounter with a Western Fence Lizard. As she watched the frantic movements of the small creature, she said she realized that learning wasn't static. It was real life. A Harvard graduate, Gloria was so inspired by the moment that when asked about a transformational educational experience years later, she cited her Inside the Outdoors field trip as a catalyst.
Awe can be inspired indoors, as well. Inside the Outdoors Traveling Scientists, joined by our Animal Ambassadors, connect children to nature when we bring the natural world indoors. Whether the students meet a tarantula, a rabbit, or a snake, the awe the students experience is evident. As they learn about the world outside of their classroom, they experience a connection to the creatures that share our planet. The teachers and parents are just as excited, filling the classroom to see who is visiting from Inside the Outdoors.
And this all happens in the context of learning. It is science that comes to life. It is an emotional connection that encourages curiousity. It can be life-changing. Each donor - at any level - is part of the work we do to inspire students. We are thankful for the many people who help us connect over 100,000 students a year to nature.