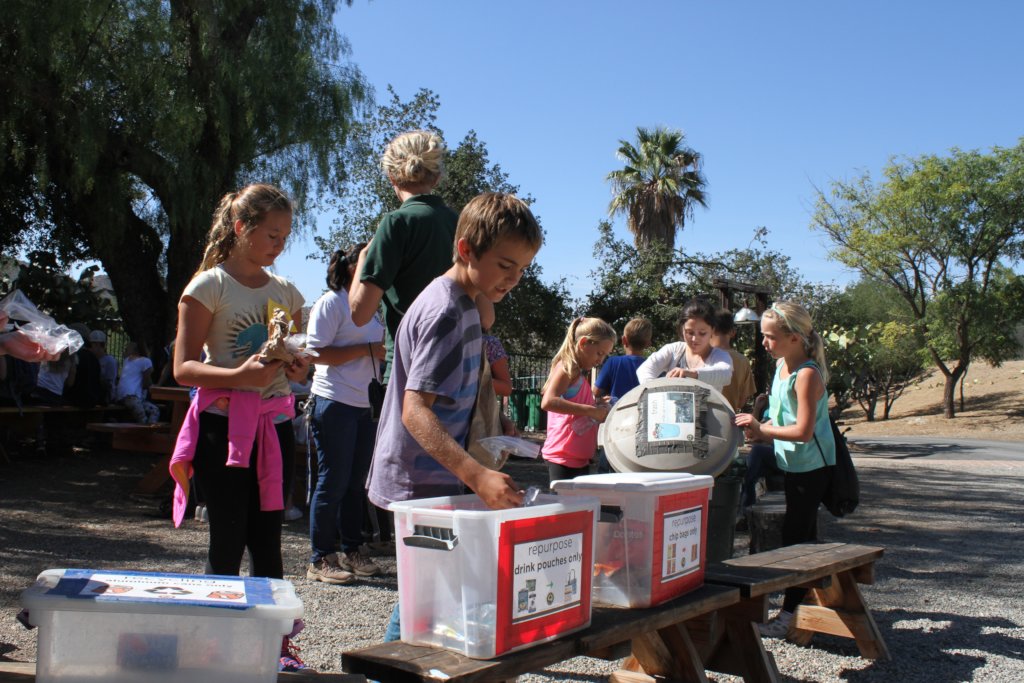 Inside the Outdoors extends Earth Day into May with #ProjectZeroWasteLunch challenge
Inside the Outdoors (ITO) has been a leader in hands-on science and social science programs and a partner in STEM (Science, Technology, Engineering and Math) education since 1974. The mission of Inside the Outdoors is to empower students, teachers, parents and the community to explore natural areas and expand their knowledge, understanding and stewardship of the environment. Inside the Outdoors Foundation was established in 1994 to provide financial, educational, and advisory support to the Inside the Outdoors science study programs.
While every day is Earth Day for Inside the Outdoors environmental science programs, April 22 is set aside each year as a reminder to take better care of our planet. But this year, Inside the Outdoors is partnering up with OC Waste & Recycling to launch a special zero waste challenge during the month of May.
Designated #ProjectZeroWasteLunch, the challenge is calling on elementary, middle and high school students to showcase how they can reduce waste during lunch time by using one or all of the '5 R's — Refuse, Reuse, Rot, Repurpose, Recycle.
How to participate:
During the week of May 10-14, Inside the Outdoors staff will post short, educational videos with easy tips to reduce waste on the ITO Instagram page and YouTube channel. Students can watch these videos for inspiration and then submit their own photos, art or videos depicting how they are reducing their own lunch waste.
Submissions will be accepted via the following ways:
Follow @insidetheoutdoors on Instagram, upload photos and use the hashtag #ProjectZeroWasteLunch
Fill out a short survey at: https://ocde.co1.qualtrics.com/jfe/form/SV_8BvE7tORRcZgq0e
Email photos or art to: insidetheoutdoors@ocde.us
The challenge is open to all K-12 students in Orange County, CA and participation can take place at home or on campus.
"Whether at home, hybrid or in-person, students can show us how they are reducing waste at lunch by using one or even all of the 5 R's with some inspiration from us. Change comes through practice, so we thought we'd have some fun with a challenge that lasts beyond Earth Day."
Yarib Dheming, Outreach Manager, Inside the Outdoors.
Project Zero Waste is an award-winning partnership between OC Waste & Recycling and Inside the Outdoors that began in 2009 to engage students in service-learning about solid waste. More recently, the focus has shifted to exploring waste diversion strategies to reduce items, from food waste to mattresses, ending up in our local landfills.
Facebook @itofoundation
Twitter @itofoundation
Instagram @insidetheoutdoors and #insidetheoutdoors
YouTube - https://www.youtube.com/user/ITOFoundation