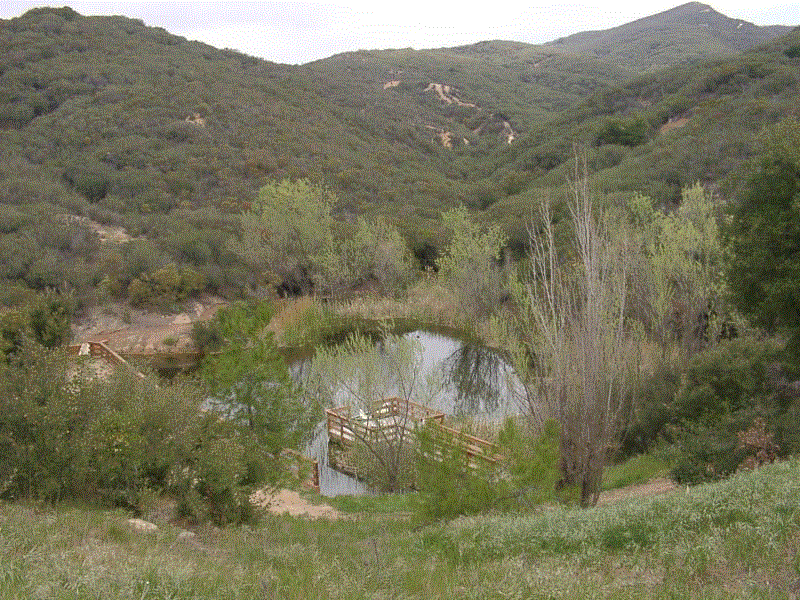 Nestled against the Santa Ana Mountains, Rancho Soñado served as the headquarters of Inside the Outdoors environmental education programs and the Foundation for nearly 15 years. Since 2006, more than 100,000 students have visited the site.
On December 3, 2020, the picturesque landscape of Rancho Soñado was overtaken by the wind-driven Bond Fire that carved a destructive path through Silverado Canyon in California. No staff members were injured, although two of the three structures on the grounds were lost to the fast-moving wildfire, including the on-site residence occupied by the program's Operations Manager and her family, who had to evacuate suddenly in the middle of the night. The Bond Fire arrived with a speed and intensity that made it impossible for the evacuation team to approach. Sadly, all but four of the Animal Ambassadors for the program, housed on the property, did not survive the blaze.
"We can rebuild the buildings and nature will recover, but we will never get over losing Animal Ambassadors of our ITO family to the Bond Fire. While I still don't have the words to describe the loss, what I can describe is how the resilient and amazing team came together to focus on the students we serve. We resumed programs on December 7 because the ITO staff expressed that students have lost so much this year and they just cannot lose anything else."
- Lori Kiesser, ITO Coordinator, Partnerships and Education
Nurturing a natural curiosity
Covering approximately 110 acres in the Santa Ana Mountains, Rancho Soñado has hosted thousands of field trips and Summer Day Camp kids, giving students of all backgrounds a chance to explore unspoiled local ecosystems and engage in hands-on learning.
The Rancho Soñado property was granted to the Orange County Board of Education in 2003 through the Trust for Public Land, with the intent that the site be preserved and used for outdoor education. The Inside the Outdoors program was established in 1974 to empower students, teachers, parents and the community to explore natural areas and expand their knowledge, understanding, and stewardship of the environment, while Inside the Outdoors Foundation, established in 1994, provides financial, educational and advisory support.
Rancho Soñado became ITO's official home in December 2006, and over the years it has bused in more than 100,000 student visitors to interact with its living laboratory. Animals housed at the site have included snakes, turtles, lizards, parrots, doves, a kestrel, an owl, rats, guinea pigs, chinchillas, rabbits and insects.
Four Animal Ambassadors that were inside a field office were safely recovered after the fire, including two young gopher snakes and two toads.
There is currently no timeline for rebuilding structures or rehabbing the site, but the intention is to rebuild Rancho Soñado to its glory while supporting student programs virtually and at other sites throughout the county in the meantime.
Update
As we start the new year, we have a lot to be thankful for. We knew we always had your support, but with this tragedy our community came together to show kindness and generosity for the Inside the Outdoors program and our caretaker's family.
Here are a few illustrations:
• Our caretaker's twin girls got special attention for their birthday less than a week after the fire when School Resource Officer Siegel nominated them to receive assistance from the Cops Care program.
• Community partners came to the rescue by donating funds and offering volunteer help.
• Animal lovers and zookeepers from our community reached out in response to the loss of our program animals and offered to help us continue our programs during this school year.
• Families touched by our programs donated -- and even their children contributed their own money to our rebuilding.
• Staff, board members, former staff, teachers, principals, administrators, and local businesses have all sent heartfelt messages and donated. Those connected now and in the past! We are humbled and we thank you. It's not lost on us that these donations are coming in during difficult times for everyone.
We want you to know that:
• Our Operations Manager and property caretaker and her family settled into a new home just in time for the holidays.
• We're proud to say that students are still being served through Virtual Field Trips and Traveling Scientist programs.