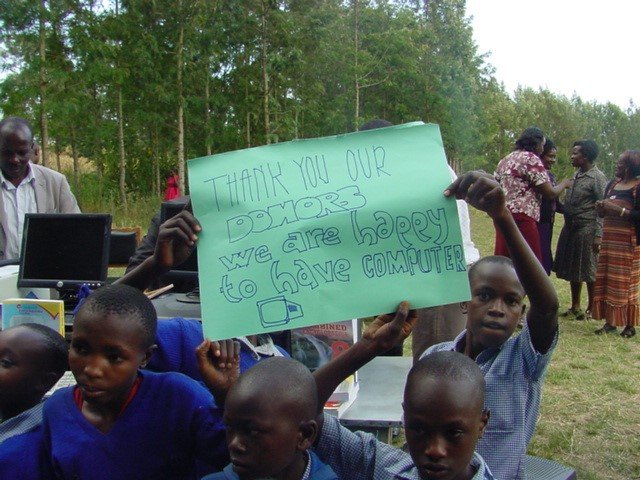 We were overwhelmed and grateful for all the support for our Kids connect project in the month of June, especially since it was our first ever crowdfunding endeavor. Thanks to you, our supporters, we raised $5215 in support of this project.
Our Kenyan Director, John Kamwara, shares some of his experiences since raising this money:
We want to share with you the progress of our Kenya project to connect kids to the internet and also train teachers in computer and internet use.
A. Internet Connection: We have identified twelve schools in our Meru, Kenya partnership that are ready to have internet service and our new IT director, Lewis Mugambi, has begun the process of setting up a network for 9 of these school labs in preparation for internet access.
Lewis is the head of IT for one of our post-secondary schools, Meru Technical Training Institute. He has a Master's degree in IT and also teaches at MTTI. Lewis has been on our leadership team since 2014. The target is to connect over 6000 kids to the internet in the first phase so as to enable the use of variety of internet resources to enhance teaching and learning. Students and teachers are happy to have the computers in their schools through donations from Technology Partnership. They are more excited to know they are soon getting the internet! They will be thankful.
When the principal of Kianjeru Boarding primary school heard that his school is one of the beneficiaries for support with internet connection he said; "Our teachers and students have been requesting internet. Unfortunately we did not have enough funds. Your support to get us connected to the internet is a blessing to us. Thank you very much Technology Partnership".
Some partner schools are requesting internet connection to enable them to share learning projects with other kids in the outside world. They learned this from teachers and students from Meru High School, Materi High school, and Fred's Academy school who participated in online project sharing with US schools for the World affairs Challenge (WAC). "We would love to have internet also so that we canhave our kids get online pen pals and . . . start learning from each other; says Tarsila, principal of CCM elementary school.
B.Training:
We have done several training programs for teachers including basic computer skills, computer resources, and the use of the internet in learning and teaching.
Technology Partnership collaborates with our local school district for teacher training such as mass teacher trainings of teachers for the government laptop project which will deploy laptops to primary schools for grade 1. Also, I (Mr. John Kamwara) trained school zone head teachers and teachers in charge of the school curriculum.
Thank you for your generous support of these programs. We hope this short glimpse into the lives of the Kenyan teachers and students benefiting from your donation helps you understand how much your support changes lives. These students and teachers now have access to technology and opportunities for a better life. We look forward to sharing the impact that internet connections will make on these 6000 students and teachers. Thank you.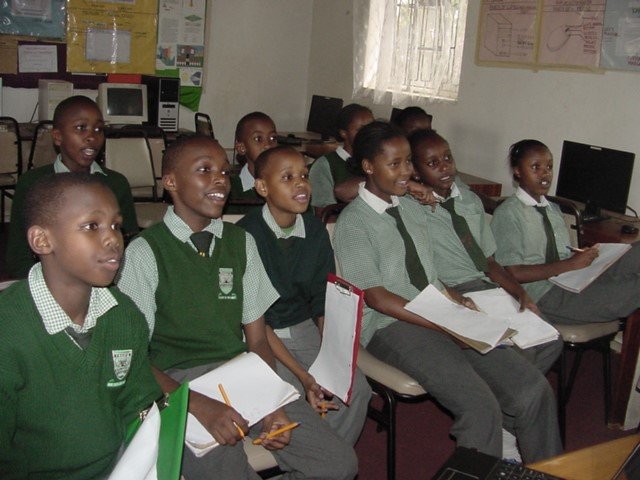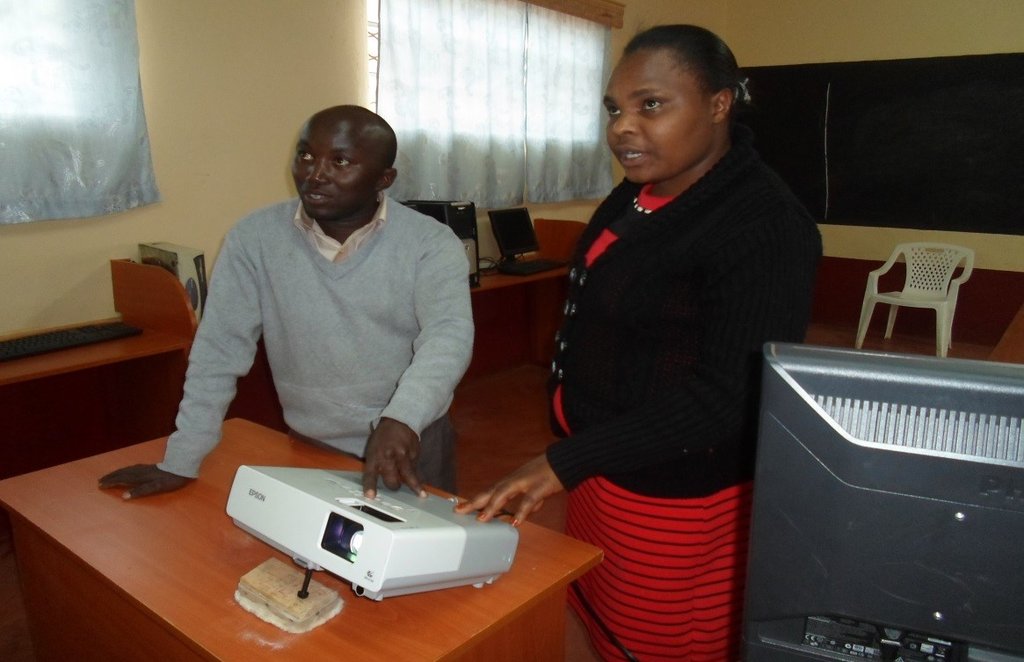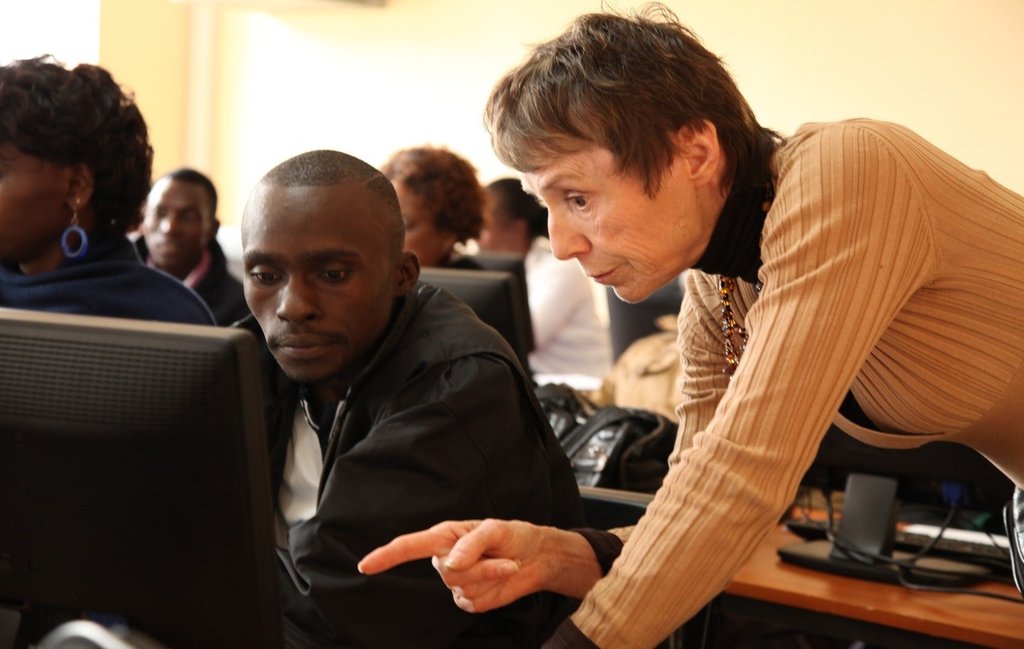 Links: