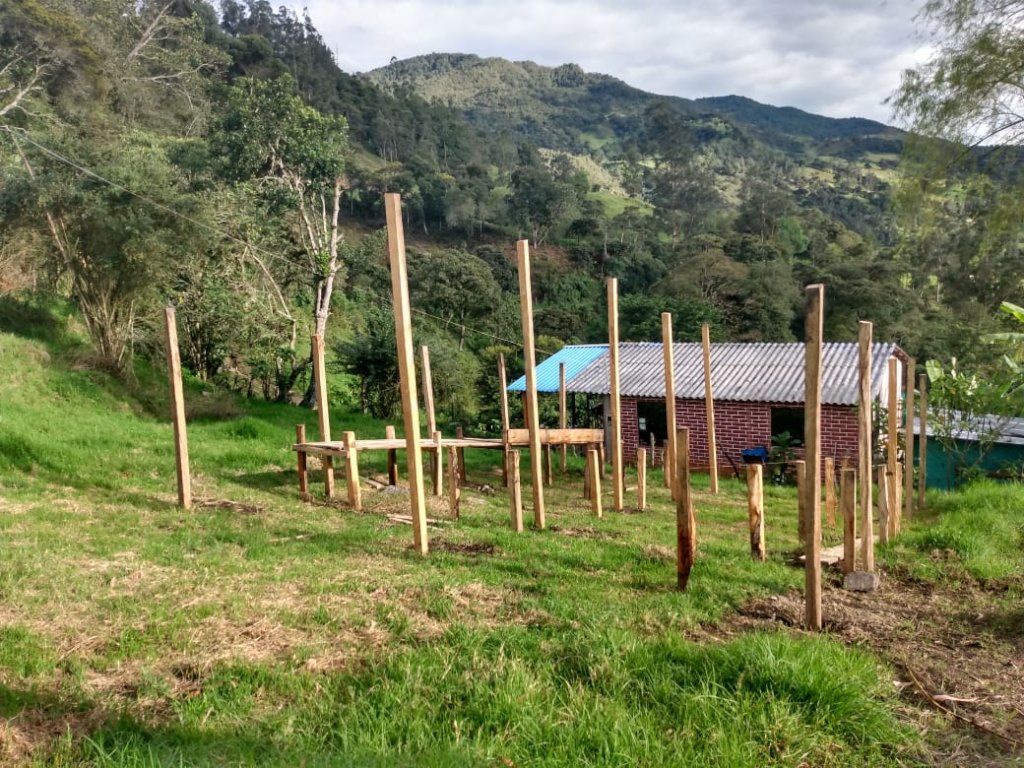 Dear GlobalGiving Community,
We are really happy to see that our community is growing, and that more and more people are motivated to support this beautiful project.
The first quarter of the year has been really productive and we have started the instalation of a greenhouse to grow seeds to plant in the edible forest plots we have designated for such purpose.
Having this facility will allow us to produce vegetable material locally, which will reduce costs for transportation, will ensure a better adaptation of plants and thereby better results in the long term.
In every project we carry out we ensure that local labor is hired, to create a bigger impact. With this first phase over 6 families of the people hired to build the greenhouse are being benefit. Once the project is fully implemented, 25 women and their families will benefit.
Once the greenhouse is ready, the next step will be carrying out workshops on the proper use and mantainance of the greenhouse, asigning duties and roles to every participant.
We encourage you to continue helping us to get the resources for our next phase. So, do not hessitate to share this iniciative with your friends and family to create together a bigger and more solid community.