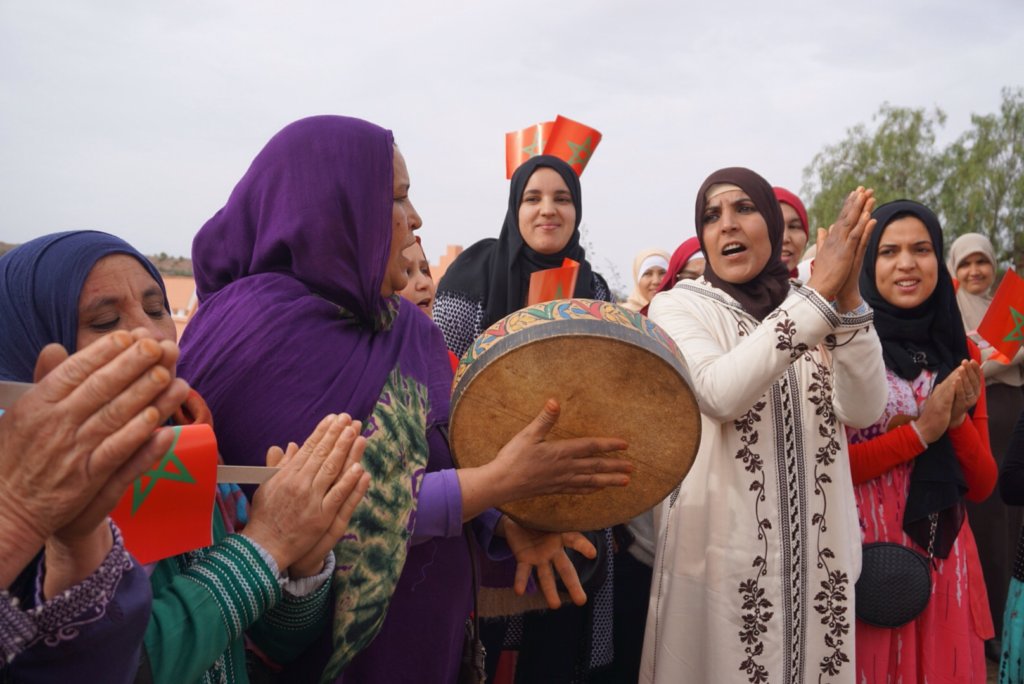 Morocco: Supporting economic development in a way that enriches us all – High Atlas Foundation House of Life intercultural organic agriculture initiative and Clinton Global Initiative Commitment to Action
Monday, January 25th, 2016 – Akrich, rural commune of Tamesloht, Al Haouz province (27 km south of Marrakesh): A spirit of unity and hope reigned at Monday's intercultural celebration of the new planting season, which was graced by The Honorable Dwight L. Bush, Sr., Ambassador of the United States of America to the Kingdom of Morocco and Mr. Younès Al Bathaoui, Governor of Al Haouz province, and which represented a further milestone for the High Atlas Foundation (HAF) under its President, Dr. Yossef Ben-Meir.
The definitive shift in scope and scale of HAF's innovative House of Life initiative was publicly fêted at the event. This builds on and strengthens intercommunal relationships between Moroccan Muslim and Jewish communities and commenced in 2012 as a pilot organic project at Akrich itself – where a total of 90,000 fruit seeds and saplings have been planted to date. In July 2015, under the terms of a Clinton Global Initiative Commitment to Action, HAF embarked on a three-year program to plant a further one million trees in nurseries adjoining rural Jewish burial sites in the provinces of Azilal, Essaouira and Ouarzazate, for the benefit of local, disadvantaged Muslim farmers.
House of Life forms an integral part of HAF's ongoing One Billion Tree Campaign, which also includes a junior educational initiative,Sami's Project. As a whole, this transformative scheme has already succeeded in planting over a million organic, indigenous trees and medicinal plants in 13 Moroccan provinces, with the commitment representing a significant amplification of the process.
Monday's event, with its interfaith, agricultural and communal emphasis brought together the communities of Akrich, Asni and Ourika involved in HAF projects, as well as members of the Moroccan Jewish community, Moroccan and United States government officials and prominent supporters of HAF.
Coinciding with Tu B'Shevat, the Jewish new year for trees, it was framed around four elements; a visit conducted by Mr. Jacky Kadoch, President of the Jewish community of Marrakesh-Essaouira, to the 700-year-old shrine of Raphael HaCohen adjoining the nursery, including the prayer for rain requested by H.M. King Mohammed VI in view of the significant lack of rain this winter; the planting of a single fig tree; the symbolic distribution of mature trees – almond, fig, grape and pomegranate – to local farming families: and the signing of the Clinton Global Initiative certificate that took place at the opening of a communal lunch attended by around 250. Children in particular played a prominent role, as future trustees of the land and educators regarding its care. Ambassador Bush summed up the event as a unique opportunity to celebrate Morocco's multiculturalism and support economic development in a way that enriches us all.
Please click here to enjoy photos of the event.
The High Atlas Foundation (HAF) has been implementing development projects in predominantly rural areas throughout Morocco since 2000, building on the Peace Corps experience of its founders. HAF is both a U.S. 501(c) (3) organization and a Moroccan non-profit association. Since 2011 it has held special Consultative Status at the United Nations Economic and Social Council.
HAF utilizes a participatory, democratic approach to the management of all its projects, which are determined and managed by local communities, to support the Kingdom of Morocco in its twin bid to overcome subsistence agricultural practices that lie at the root of systemic rural poverty and to offset severe environmental challenges, including soil erosion and deforestation.
The foundation actively seeks expertise within Morocco and is supported by Moroccan and international volunteers. The dynamic created by this intercultural team affords HAF a unique capacity to advance human development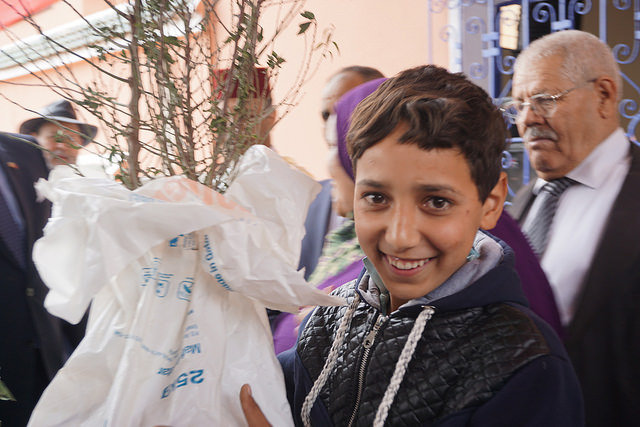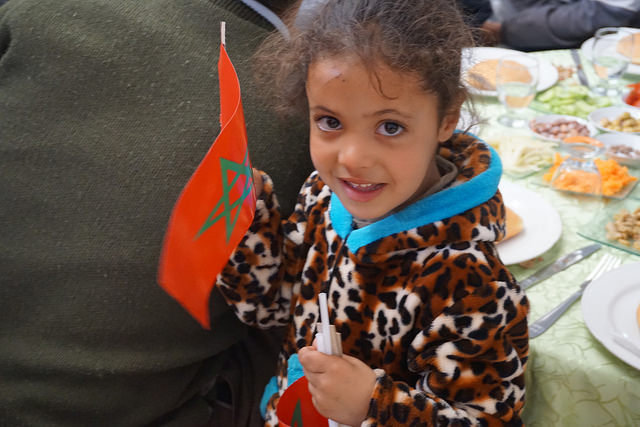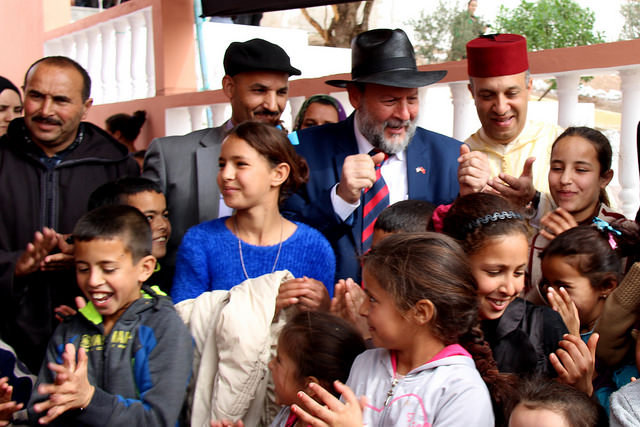 Links: