Project Report

| Feb 1, 2023
Nature, Culture, and Art in Akrich and Achbarou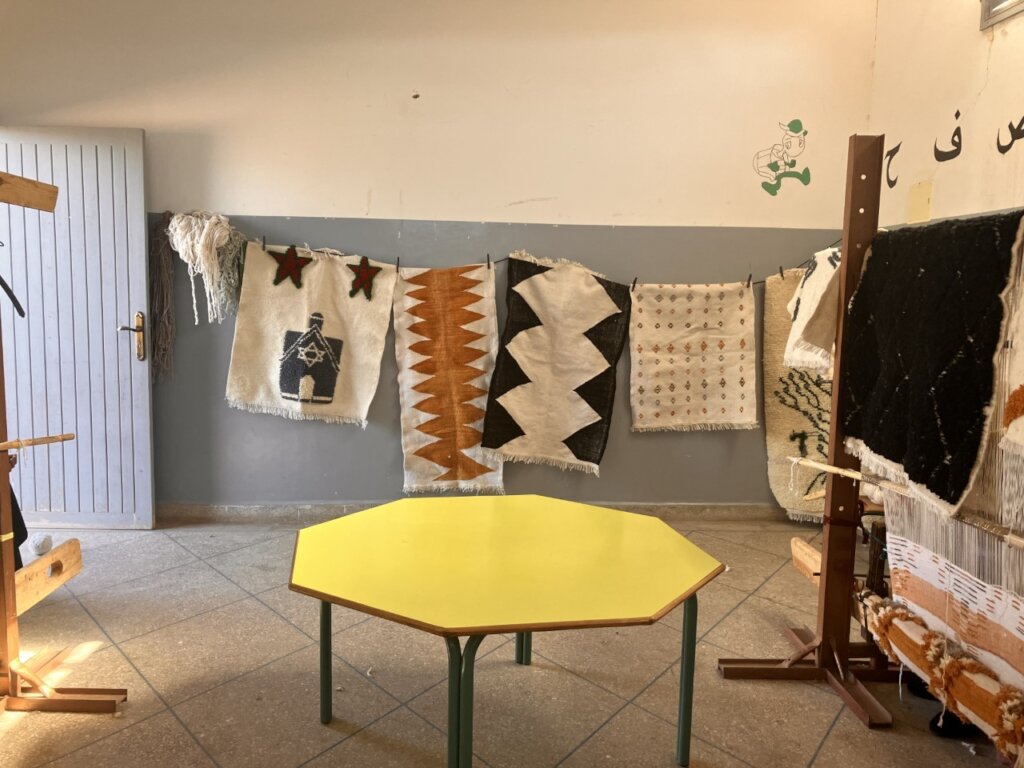 This week, we had the great opportunity to visit one of the High Atlas Foundation's 15 tree nurseries as well as the town's women's cooperative. We were joined by Nancy and Lucy, two friends of HAF who came to Morocco from the United States and were enthusiastic to visit the countryside and meet HAF's partners.
Our first stop was Akrich's Jewish Cemetery and tree nursery, located in the foothills of the High Atlas Mountains. As the location of a Jewish saint's tomb, Rabbi Raphael, and the resting place for many Moroccan-Jewish people, this 700 year old cemetery is an especially peaceful and beautiful place.
More than 10 years ago, HAF had the wonderful opportunity to develop its organic tree nursery project by partnering with the Jewish Community of Marrakech-Safi and creating an agricultural space adjacent to the burial site. This partnership was the first of many between Moroccan Jewish and Muslim families with HAF to develop inter-religious community relations through tree nursery projects.
The location's wide empty terraces provide the perfect place to grow saplings and plant trees. Due to the elevation and colder and drier climate, the nursery mainly grows trees for the southern and mountainous regions of Morocco. We happened to come there when they were preparing to transplant carob and olive trees to nearby farmer families, both species that thrive in the Atlas Mountains.
On the second leg of our tour of town, we stopped by Aboghlo Women's Cooperative and learned about how the cooperative uses their artisanal knowledge to develop their business and hone their weaving skills. It was really impressive to see that all of the rugs are completely handmade and the materials, such as wool and dye, are all sourced from local places and 100% natural.
While the women are working at making rugs, their time at the women's cooperative provides a time for self care and socialization as well. The women explained that they take care of their households at home in the morning, come to the cooperative in the afternoon, and then take care of their children when they come home from school. The cooperative gives them a moment to meet each other and take some time for themselves during the busy day.
Aside from their artisanal craft, these women spend time learning at the cooperative. In the past, they had benefited from one of HAF's IMAGINE women's empowerment workshops. With that boost of confidence and self-reflection, the women continue working with HAF to learn entrepreneurial skills, take literacy classes, and discover themselves further as individuals. It is always impressive to see how such a simple concept, like taking an introspective empowerment course, can lead to such growth and long term benefits in any community.